Description
Wish Inspired
In 1985, 10-year-old Brian of Gillette wished to have a BMX bike. Brian's wish was not only the first wish granted by Make-A-Wish Wyoming, but it began a legacy of serving children battling life-threatening conditions across the state for decades to come.
Inspired by Brian, Make-A-Wish Wyoming is proud to present Tour de Wish, a series of ride, run and walk events hosted in communities across Wyoming. We invite wish supporters to join us as we celebrate Brian's wish and the over 530 wishes that have since been granted to Wyoming children with Tour de Wish Lander on June 3, 2017. Open registration will begin at 8:30 a.m., followed by the half marathon begining at 9:00 a.m, the 10k at 10:00 a.m. and 10:30 a.m. Lunch will follow the conclusion of all events at City Park. If the case that City Park floods, the event will be moved to North Park.
Event Routes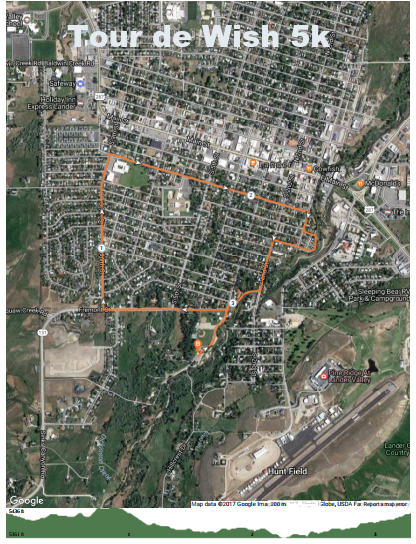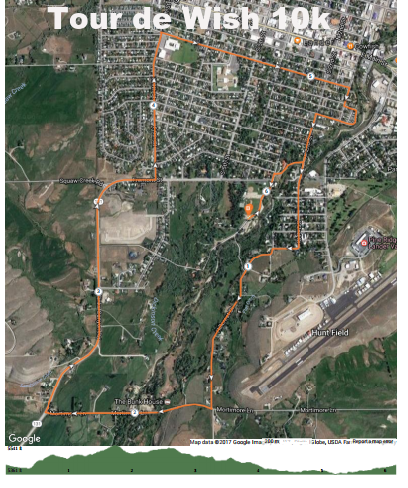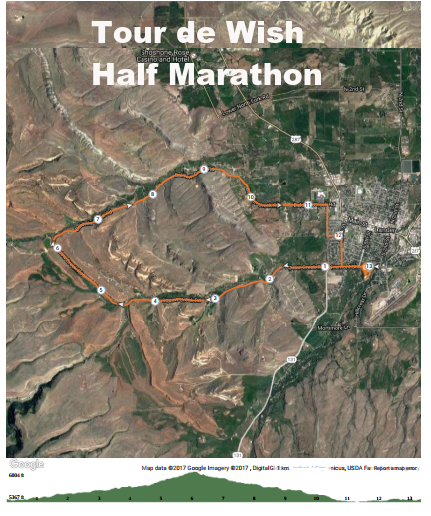 Families Welcome
In the hope of having all family members be a part of the fun, children under the age of 10 participate for $5. On the day of the event, be sure all members of your family, regardless of your age check in and complete the waiver if you have not already done so.
Group Registration
In addition to registering as an individual, you are able to register as a team. Utilizing the group registration feature, you are able to encourage family members, friends and coworkers to join the tour and register alongside you today!
Sponsors
Tour de Wish Lander would not be possible without the support of our generous sponsors. We thank each sponsor for being a part of Make-A-Wish Wyoming's second Tour de Wish Lander. We could not have done it without you!