Description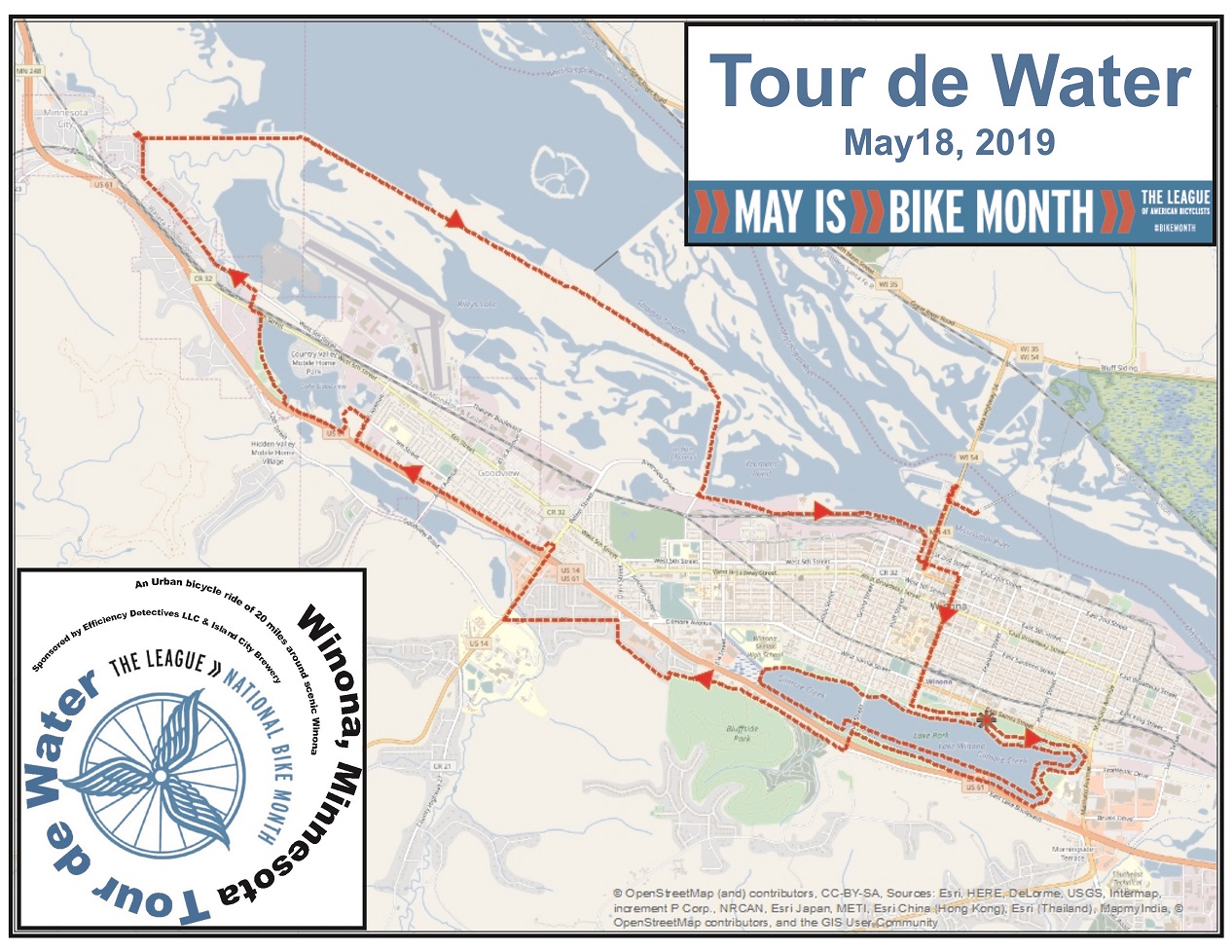 As part of the Winona area's Bike Month activities going on throughout the month a new bicycle ride will tour Winona and Goodview recreational attractions on Saturday morning May 18th. The ride will roll out from the Lake Park Jaycee Pavilion with a mass start at 9:30 am. This "Urban" ride will further familiarize participants with Lake Winona and it's 5.2 mile bike path surrounding both portions of the lake. Riders are encouraged to complete two full laps of the path for a 10.4 mile ride. For a more thorough view of the other parks and waterways that the Winona/Goodview communities offer, cyclists can pedal out to Goodview Lake and Prairie Island to ride along the Mississippi River back to the city for a river crossing over the new Interstate bridge to popular Latsch Island before returning to Jaycee Pavillion.
The ride is in its' second year as we hope to increase awareness of the area's natural and recreational resources.
Funds raised from registration fees this year will support the Southeast Minnesota and Western Wisconsin Regional Science and Engineering Fair. In its 66th year the fair highlights student research and projects from schools throughout the region. Students compete in junior and senior divisions for a limted number of positions that advance their respoective projects onto the state science fair.
The Tour is sponsored by Efficiency Detectives, LLC and Island City Brewery.
Visit our Tour de Water website to find out more, preview the route, and download maps.
https://tourdewater.weebly.com/