Location
El Camino YMCA
2400 Grant Road
Mountain View, CA 94040
A fun, team-based stationary bike competition where teams try to pedal the farthest over 60 minutes. It's for a great cause – Hope's Corner!
About this event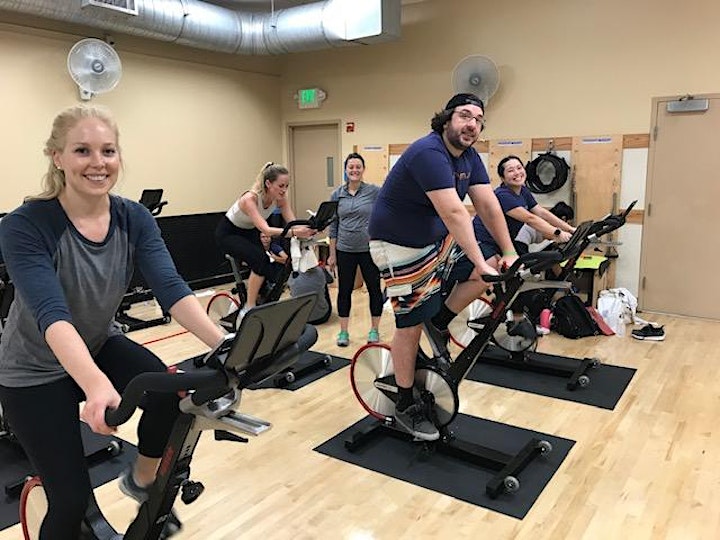 Join Hope's Corner's "Tour de Hope 2022"!
It's a fun spin/cycling event where teams of 3 to 5 individuals compete to pedal the farthest on a stationary bike over 60 minutes. During this friendly competition, teams will cycle for a great local cause – Hope's Corner – and connect with others who recognize the vital services that Hope's Corner provides to underserved members of our community.
REASONS TO JOIN
For companies, the Tour de Hope is a great team-building exercise, especially for companies whose employees have been working mostly apart during COVID. And it's a way for companies to network with other local companies while demonstrating their commitment to our local community and the vulnerable folks that Hope's Corner serves.
For individuals, the Tour de Hope is an opportunity to work up a sweat and join other fitness do-gooders in supporting folks in our community who are struggling to get by. We'll place you on a team with other fun folks. If you recruit friends and family members to sign up, we'll try to place you on the same team.
EVENT DETAILS
The event will be held at the El Camino YMCA in Mountain View and will use their Keiser spin bikes. Unless conditions dictate otherwise, the event will be held outdoors.
Each team will have 1 bike. Team members will jump on and off the bike as they wish during the 60 minutes.
We'll have music, snacks, drinks, and an emcee, who will encourage teams during the event.
Participants will be entered in raffles for gift certificates to local restaurants and businesses.
The winning team will get both bragging rights and the honor of having its name etched on the coveted Tour de Hope Cup – appropriately, a stainless steel measuring cup.
ABOUT HOPE'S CORNER
Hope's Corner is located at the corner of Hope and Mercy Streets in downtown Mountain View, California.
We provide about 700 hot, nutritious meals each week to hungry folks, including to local RV Safe Parking Lot residents and day workers at the Day Worker Center of Mountain View.
Homeless guests take 30 – 40 showers each week using our 2 onsite handicap-accessible showers. To allow these guests to feel fully fresh, we offer them new undergarments and socks.
We provide laundry services, refurbished bicycles for transportation, and bicycle accessories (e.g., locks, lights, helments) to homeless individuals.
In partnership with other organizations, businesses, and groups, our guests can get free haircuts, flu shots, and medical checks at different times during the year.
Hope's Corner is a place of belonging, where everyone is welcome and no one is turned away. We offer our guests hope for a better future.
QUESTIONS – Email info@hopes-corner.org or mhacker19@yahoo.com
Become part of the fun and support Hope's Corner – Join "Tour de Hope 2022"!