Description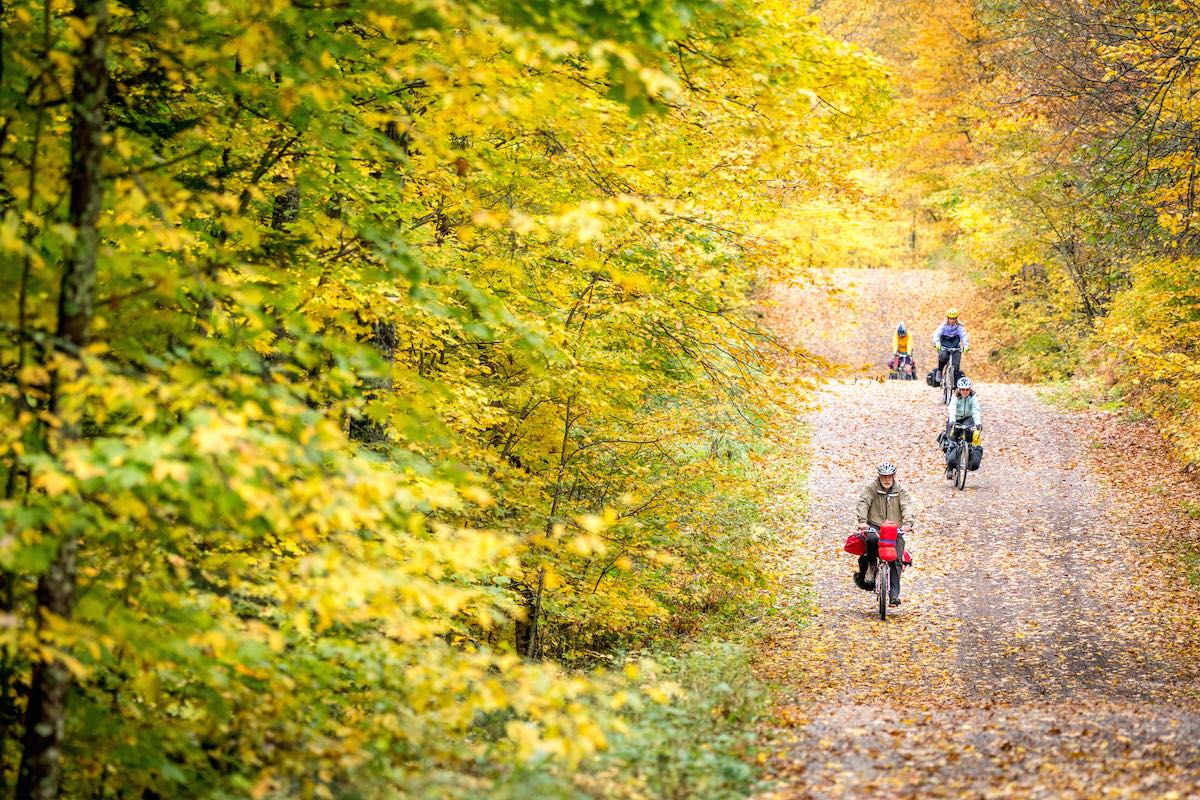 Fyxation and the Wisconsin Bike Fed have teamed up to host a great weekend exploring the gorgeous gravel forest roads in the Chequamegon–Nicolet Forest. Join us for our three-day bikepacking weekend if you want a fun, guided bikepacking trip with loaded bikes but catered meals.
We have done the recon, now all you have to do is join us for an epic weekend of gravel roads, fall colors and comradery. Space for our Bikepacking Trip is limited to 40 people due to the small campgrounds in the Chequamegon–Nicolet Forest.
For the Tour de Chequamegon bikepacking trip, you carry your clothing, water and camping gear but we handle all the meals for you. This year Chef Heather Ludzack from the amazing Brick House Cafe will cater our meals. All you have to do is set up and take down your camp and ride. Each day when you get to our campsite, we will have meals and refreshments waiting for you.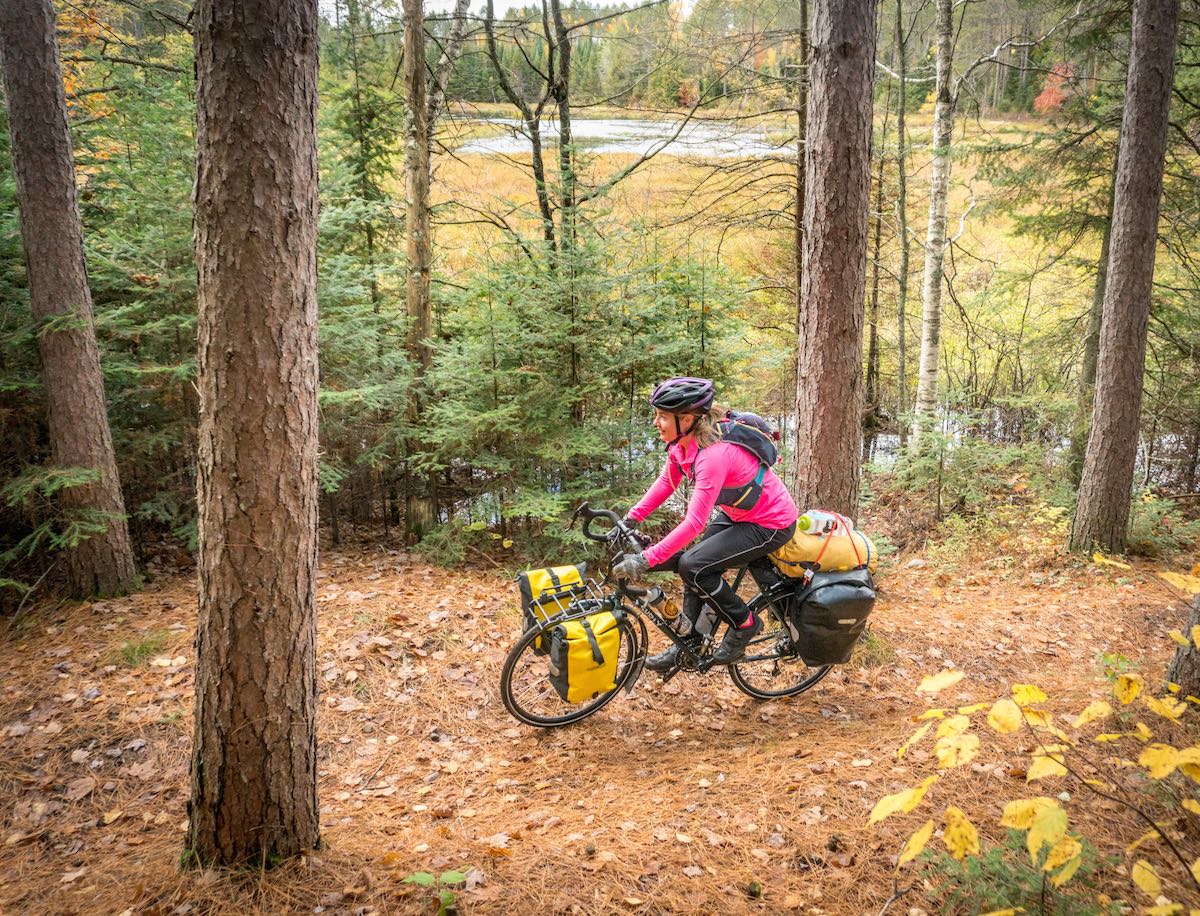 Fyxation will also do ride support in case you have a serious mechanical, but you should be prepared to do basic repairs like change a flat or put your chain back on.
This year we are also adding a gravel race, Sunday, Oct. 15th, the same day the bikepackers get back to Cable. The race will feature fondo timed sections for the 102 and 75 mile courses. The 35 mile course will have standard start to finish timing. The race will have cash payouts for top male and female finishers and age-group prizes.
A combined party for bikepackers and awards ceremony for racers will be hosted by the folks at The Rivers Eatery, Sunday afternoon.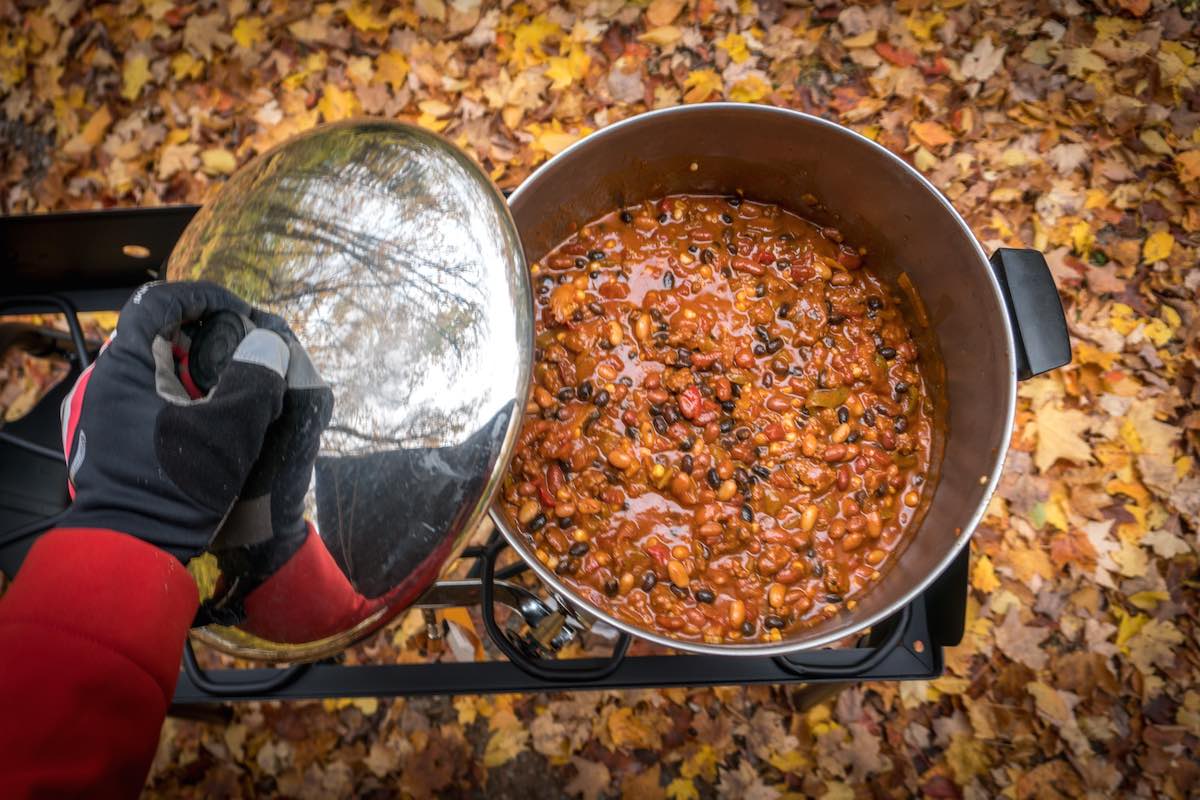 Below is the schedule for the Bikepacking Weekend (more details about fondo and race registration soon). For more detailed information, maps of the route and answers to FAQs, check our Tour de Chequamegon site here. You can also read about how much fun everyone had on the inaugural Tour de Chequamegon here.
DAY ZERO: THURSDAY, OCT. 12TH
Join us Thursday night for an optional pre-ride gathering and dinner at the Sawmill Saloon in Seeley. Riders can stay overnight at the cool Lenroot Lodge next door so they are fresh and ready to roll by 9am on Friday morning. The cost of lodging and dinner are not included in the trip.
DAY ONE: FRIDAY, OCT. 13TH
We'll start our day Friday morning with coffee and breakfast at the Brick House Cafe, 13485 Reynolds St, Cable, WI. Ride leaves at 10:00 AM from the Brick House. (Cost not included with registration, so bring cash or credit card) Leave cars parked in the public lot at 43301 Randysek Road, behind the Brick House. Ride to Moose Lake Campground, about 32 miles
DAY TWO: SATURDAY, OCT. 7TH
Ride from Moose Lake Campground to East Twin Lake Campground, about 42 miles. Day two features almost all car-free gravel forest roads like this one, but goes through a wide variety of forest from bogs to cedar swamps to hardwood.
DAY THREE: SUNDAY, OCT. 8TH
Ride from Twin Lake Campground back to Cable for a big finish party at The Rivers Eatery (vegi and gluten-free options), about about 37 miles. Note that the cost of your food and beverages at the Rivers Eatery is not included with registration.