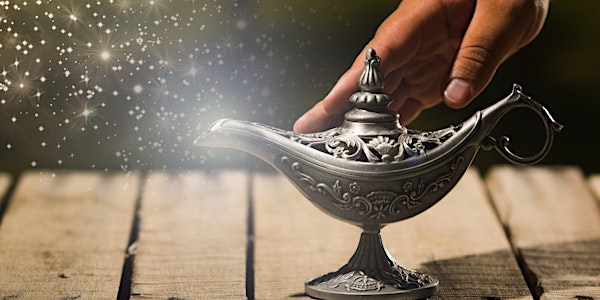 Touch With The Erotic Blueprints™
How to create arousal with touch on any body AND How to get the touch that arouses you... with The Erotic Blueprints™ and body mapping.
When and where
Location
Angels Erotic Lounge 14411 Us Hwy 19 N Clearwater, FL 33764
Refund Policy
Contact the organizer to request a refund.
Eventbrite's fee is nonrefundable.
About this event
Presented by St Pete Retreat 
How to create arousal with touch on any body AND How to get the touch that arouses you... with The Erotic Blueprints(tm) and body mapping.
Not sure how to touch in a way that is consensual, safe and arousing ?
Are you sick of being touched in a way that is unconscious and disappointing?
Do you want to be the best lover
Do you want the best lovers...
This is the play shop for you!
Practice the Art of Touch.... Blueprint style!
*Communication skills for touch: find the words to explain what you want with grace and ease
*different types of touch: each blueprint has a touch...learn them and watch your lover melt in your hands
*sensation items: they are not just for the kinky! Get creative with sensation items for all blueprints! ( Brena with Pure Romance will be here with items for you to experiment with and purchase)
*create safety through touch: Understand consent in touch. How to create clear boundaries
*create arousal with touch: how to go from friend touch to lover touch! Build the energy and arousal through touch based on the Blueprints
*discover body mapping 
This is an Experiential Play shop for single's and couples
Join us on Nov 6 ,2021
11:30am to 3:30pm est
at Angels Erotic Lounge in Clearwater
Take the blueprint quiz!
BlueprintBreakthrough.ontralink.com/t?orid=47&opid=4
Meet the Team this event is made possible by:
Stacie Ysidro 
Erotic Blueprint Coach 
Stacie Ysidro, founder of Holistic Progressions, has been coaching individuals and couples throughout the United States over 10 years. Her passion is helping people experience erotic freedom, full self acceptance and expression with grace and ease. She most enjoys seeing the transformations in people's sex lives extrapolate into all areas of their lives, creating more pleasure, fulfillment, passion and peace. She is an expert at transforming suffering, internal conflict and confusion into peace, joy and peak existence.
Stacie is acknowledged as a sex coach by the World Association of Sex Coaches. She is also certified by Jaiya (world renowned sexologist) as an Erotic Blueprint(™) Coach helping people to learn the language of arousal and pleasure.
Johnny Vajra
Erotic Blueprint Coach  
Johnny Vajra is a Spiritual Alchemist, Intimacy Coach, Certified and Happiness Coach and Certified Erotic Blueprint (™) Coach.
Johnny incorporates sacred sexuality, conscious kink, and mindful meditation to promote conscious community via workshops and immersion experiences. (www.johnnyvajra.com)
Johnny is certified as a Usui Reiki Master, Karuna Advanced Reiki Intuitive Energy Worker, and ThetaHealing Practitioner. Ista L3 graduate.
Johnny is founder of Metagene Health, a facilitator of Tantra/Kink workshops, including a men's leadership mastermind titled, 'The Luminary Lab'.
Brena Dee 
Pure Romance Intimacy Consultant
Brena has been an intimacy advisor for the last 8 years. Educating, empowering, and entertaining women and couples thru in home parties is her passion. Creating a safe space to bond, learn, laugh, and shop with your friends is our mission with Pure Romance. At pure romance, we have everything from body products, to lingerie, to adult novelty toys and everything in between!
Pureromance.com/brenad
Robbie De Zago
Angels Erotic Lounge Owner
 My name is Robbie De Zago. I was born and raised in New York and started out in the field of Information Technology. I moved to Florida in December of 2003 to be closer to family and for a change of pace. 
While working in my IT career, I was presented with the opportunity to acquire a gentlemen's club in May of 2009. From there I focused on creating something different than the typical strip club.
I feel that Gentlemen's Clubs have an ability to be a place that offers opportunities that are not available anywhere else. Opportunities like safe space, education, support, and even healing. 
 In September of 2020, I established the Art of Angels Gallery, located within the club itself, to create a direct association with that philosophy, for all who enter. The gallery hosts quarterly, juried exhibits, displaying and selling beautiful works of erotic art, by artists from the local area and beyond. Since then, it has been recognized as a premier erotic art gallery in the Tampa Bay Area. Additionally, the business recently received a Creative Loafing's Best of the Bay 2021 Critic's Choice award as part of that recognition.
In April of 2021, I change the name of the club to Angels Erotic Lounge as a way to express that we are, and offer more than just a strip club. In June 2021, we started offering workshops for people to attend in hopes that they experience deeper self acceptance, expression and expansion.