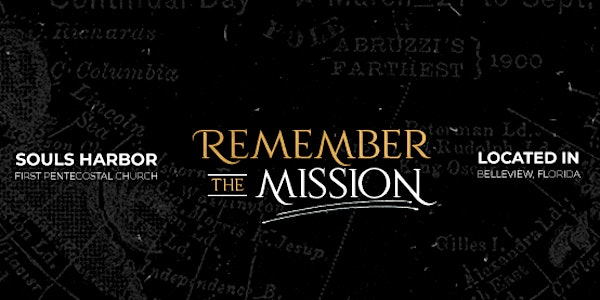 Touch the Future 2022
Souls Harbor loves to refresh and strengthen ministers so that they can continue to serve their communities. The preparation for Touch the
When and where
Location
Souls Harbor First Pentecostal Church 12650 SE Hwy 484 Belleview, FL 34420
About this event
Souls Harbor loves to refresh and strengthen ministers so that they can continue to serve their communities.
The preparation for Touch the Future involves more than vacuuming and cooking; the congregation of Souls Harbor fasts and prays in anticipation of a mighty moving of God's Spirit to bless, renew, and direct the many ministries present.
Besides the complimentary meals, there are also teaching-sessions both of which are only for those ministers whose pastor has approved their registration.
There are also powerful General Sessions of worship and the Word for all of those registered and not registered. The local restaurants and hotels are prepared to serve you as you gather for fellowship.
If you would like to attend and have received permission from your pastor, please click on the register button above.