Description
Join Living Well Connections for a wonderful experience with Arlene Green, one of the leading instructors in Touch for Health in the U.S. Our meeting begins with ordering lunch and getting to know each other. Arlene will begin speaking promptly at 12 noon. This event is free, but you must RSVP.
Touch for Health Kinesiology: Stress Relief at your Fingertips
Discover a user-friendly approach to healing that blends the wisdom of acupuncture principles with Western touch reflex systems

Learn key features and benefits of this holistic system designed for use within families

Experience how you can release muscle cramps and muscle tension for yourself within seconds

Have emotional stress? Learn how to release the body's reactive pattern to be calmer

and think more clearly with a simple touch technique

Learn 3 quick energizing techniques you can use for yourself

Discover the unique way that TFH integrates intention into a systems approach that both individualizes and prioritizes its healing sessions

Enjoy some inspiring stories of healing with TFH
About Arlene Green-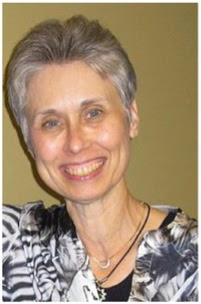 Arlene Green has been actively teaching Touch for Health since 1981. She has a B.S. in Health and Physical Education, graduate studies in Holistic Health and is a licensed massage and bodywork therapist (NC#854). She has over 1500 hours training in kinesiology. She brings to her classes a wealth of knowledge, clear teaching style and the ability to inspire confidence in her students. She is one of the leading instructors in Touch for Health in the U.S. and is a faculty member of the International Kinesiology College.
Learn more at http://www.uskinesiology.com/