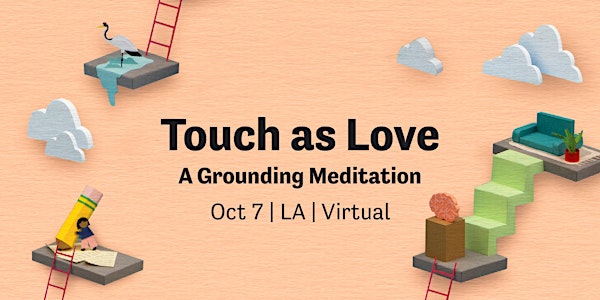 Touch As Love: A grounding meditation through the sense of touch
Tap into love and wonder by getting in touch with the sense of touch
Refund Policy
Contact the organizer to request a refund.
Eventbrite's fee is nonrefundable.
About this event
After a truly Revolutionary year, we wanted to dive back into the creative and vibrant minds of our amazing community. So we came together to think about our hopes, dreams for our community, and a desire to breathe joy and warmth back into our lives.
Wonder encapsulates the senses of curiosity, whimsy, play, and awe that many of us have been looking for in the recesses of our shared isolation. The very catalyst for inspiration and empathy, wonder moves our thoughts, behaviors, and spirits into action.
You're invited to celebrate Issue 05: Wonder, both IRL and URL, this October with the Slant'd family, no matter where you are in the world.
Event Description
To kick things off, the LA Amplifiers want to explore "Wonder" in a different way. Among the 5 senses, touch is the closest gateway to connect. Touch translates the intangible to the tangible. Touch cuts through the spaces between us and them. Touch is a series of giving and receiving. Touch defines the social nature of being, and because of this, touch is love.
You're invited to explore the sense of touch so that you might bring back the wonder into your surroundings. After being in a pandemic and spending time in familiar spaces it may feel like there is no wonder or magic to be found but through this grounding meditation we hope to bring that sense of wonder back into your space.
What to Expect
In this community gathering, we will travel through a meditative experience to explore what it is really like to touch. Using the four elements of the natural world: Earth, Water, Air, Fire, we move through an intimate exercise with ourselves, our surroundings, and our roots.
The Self: Practice mindfulness of touch through giving and receiving touches with ourselves
The Surroundings: Cultivate a sense of intimacy with our surrounding through paying attention to touch
The Roots: Deepen our connections with the cultural or ancestral roots by touching an object that is meaningful to you
To prepare for this hour, all you need is:
To be present in the moment
Some lotion or body oil for self-massage
An object that reminds you of your roots (e.g. a photograph, a trinket from the (chosen/biological) family member, a flower, etc.)
Meet our Partner
Angel (they/them) is a multidisciplinary healer, Organizational Psychologist, and start-up advisor. Angel sees the awakening of all beings begins with themselves and is committed to this mission for as long as it takes. Kindness, compassion, and wisdom make up their compass. Discipline, quietude, and reflection are their anchors. As a former Chief of Staff of the People Team at MongoDB, Angel led cultural transformations and taught tech workers about mindfulness and emotional intelligence. Currently, they're building a digital curriculum on the contemplation of death (@join.shoji). You can find them on Instagram (@buddha.bagel) talking about mindfulness, intimacy, kindness, feelings, and all things healing. You can follow their newsletter on Substack.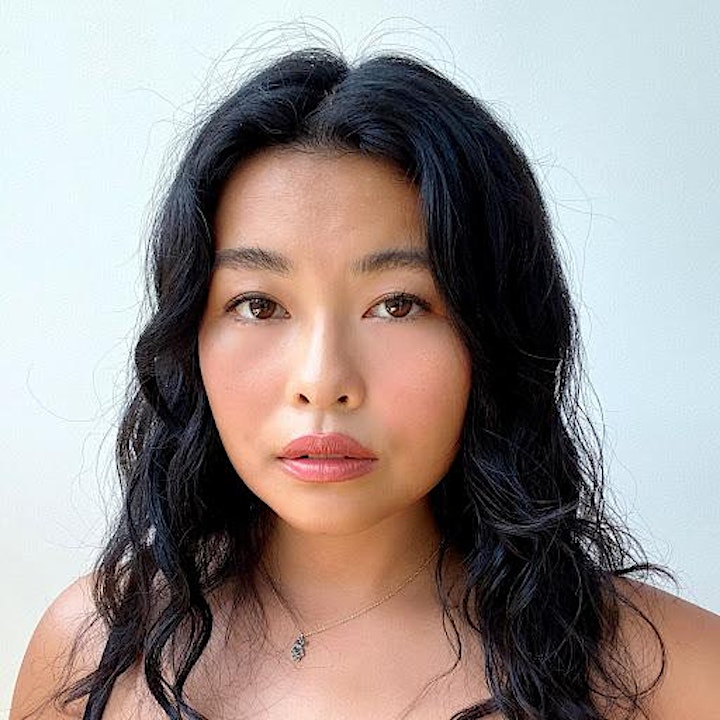 Admission Information:
Admission to this gathering is on "pay what you can" scale. Proceeds will go towards supporting Asian American businesses/creatives and future Slant'd programming.
Tiered Tickets
$8 (Students / Out-of-work Adults)
$12 (Working Adults)
$20 (Invest and Give Back)
There will also be an option to pre-order Issue 05 with your ticket! This year's magazine is chock full of content to marvel at, and we encourage you to put a copy on hold.
Why pay what you can? Equitable payment options let us meet you where you're at. We trust that you will select the option most appropriate given your current financial situation.
P.S. If you're a Slant'd member, your ticket is on us! Check your inbox for a special code. Not a member yet? Learn more about how to join The Collective here!
Can't make it?
Other ways to celebrate with the Slant'd community:
About Slant'd
Slant'd is a collective of Asian Americans celebrating the journey of self discovery. Through art, the written word, and gatherings, we aim to cultivate the vibrant community that Asian Americans want, need, and deserve.