Description
Master Touch Artist Versandra Kennebrew has introduced the concept of touch as an art form for more than 10-years. Couples Ministries, Marriage Retreats and private classes across America have been her platform for exposing the malady "touch deprivation," aka "touch hunger" and how it is affecting our society. Her virtual online class and TV series scheduled to premier Summer 2017, "Touch Me" will expand the conversation and offer solutions for the prevention of touch deprivation among couples and families.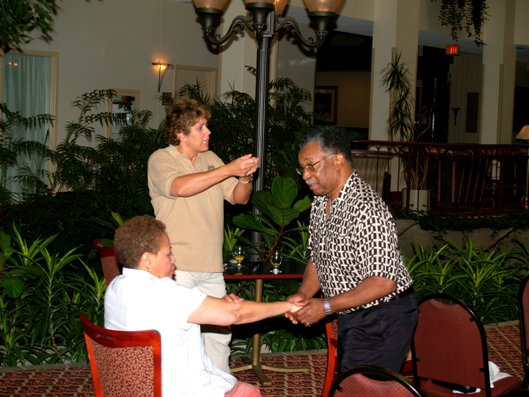 Our goal is to add 50 Certified Touch Artists to our team as we prepare to bring this program to homes, spas, spiritual centers and churches across America. Certified Touch Artists will receive expert training, Create Your Own Touch Masterpiece Instructor Manual, video training resources, marketing support and an opportunity to star in our upcoming television show, "Touch Me."
If you are not looking to become an insructor just yet, consider our bi-weekly Art of Touch Live workshop which teaches touch as an art form to enhance loving relationships of all kinds. Check us out on YouTube Now.
What To Bring:
An open mind
A heart filled with compassion
The desire to sweep away stress and pain
What We Provide:
Training Manual
Portable Shiatsu Mat
Essential Oils First Aid Kit
Online Community
Marketing Strategy
Social Media Training
Customer Leads
Continuing Education