Join us for Ballet22's first live performance this summer at the Great Star Theater!
About this event
About the Program:
Tōtum, Latin for "all, whole", celebrates the ability for us to reunite with all the people, places, and practices we have all missed so much this past year. Ballet22 is thrilled to present our first live performance in a theater!
The program will include excerpts from beloved classic ballets, Le Corsaire, Giselle, Carmen, and Paquita. You will also experience contemporary ballets by Nicholas Rose and Myles Thatcher.
The Three Odalisques is an excerpt from a pirate ballet, Le Corsaire. Be dazzled by the athleticism and wittiness of the Three Odalisques. This trio showcases the defiance of oppression and the will to overcome.
The Romantic-era ballet Giselle tells the tale of betrayal and forgiveness. The tragic story follows the journey of Giselle, a young peasant who is wronged by their lover and dies of a broken heart. The Grand Pas de Deux from Giselle Act II will transport you to the graveyard where Giselle's spirit reunites with Albrecht for one final dance.
Celebrate love with the Grand Pas de Deux from Paquita. This joyous excerpt tells the story of Paquita, a Spanish gypsy who saves the life of French officer, Lucien. When it is discovered that Paquita is of noble birth, they marry in a big celebration.
In this opening solo from Carmen you will experience flashes of freedom and passion, an exhibition of the strength of the independent spirit.
Ballet22 is proud to bring Ballet du Funk to the Bay Area. Choreographed by Nicholas Rose, "...this ballet is a celebratory ballet, plain and simple. This is a celebration for me and my ancestors Blackness, queerness, and all that I am...HUMAN! I want the audience to get swept away in the artists' energy and the vibe they bring to the stage. I encourage everyone to really listen to the lyrics and jump into the fun of it all!"
The program will close with a world premiere choreographed by Myles Thatcher, celebrated San Francisco Ballet soloist, and choreographer.
About the Cast:
Ballet22's cast includes dancers from Boston Ballet, Ballet Arizona, City Ballet of San Diego, Alabama Ballet. Each chosen for their brilliant pointe work and performance abilities, these mxn are challenging gender stereotypes and rebuilding what it is to be a ballet dancer en pointe.
About Ballet22:
Founded in 2020 by Roberto Vega Ortiz and Theresa Knudson, Ballet22 exists to push the boundaries of what is possible in ballet while focusing on producing and presenting works, ranging from classical to contemporary ballet, that break gender normative traditions, specifically by presenting men, mxn, and non-binary artists "en pointe." Ballet22 is a member of Intersection for the Arts, a 501(c)(3) non-profit organization.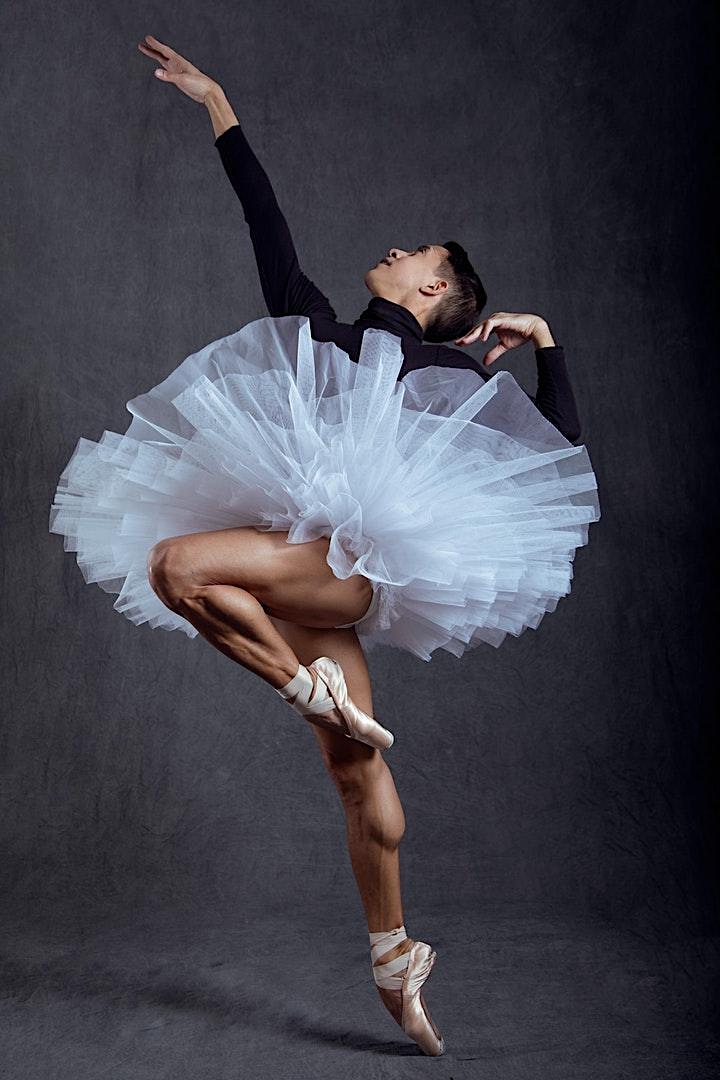 Dancer Carlos Hopuy
Photo: Genevieve Parker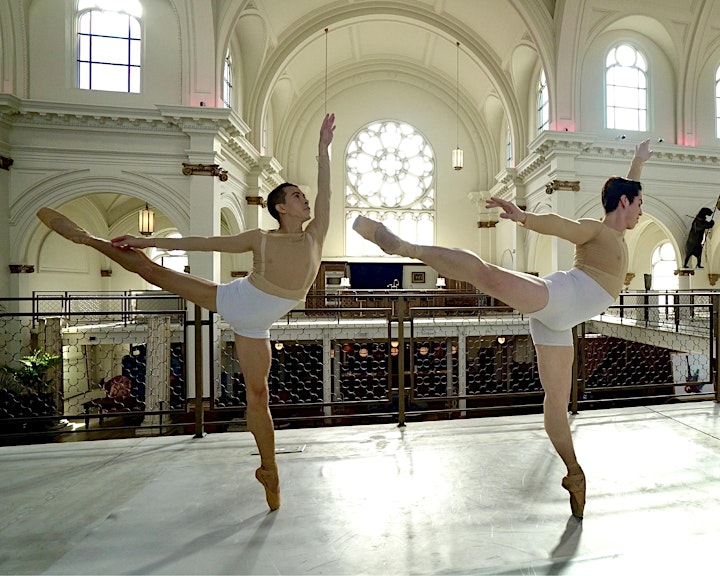 Carlos Hopuy and Roberto Vega Ortiz in Ben Needham-Wood's Pointe A2B
Photo: Concept o4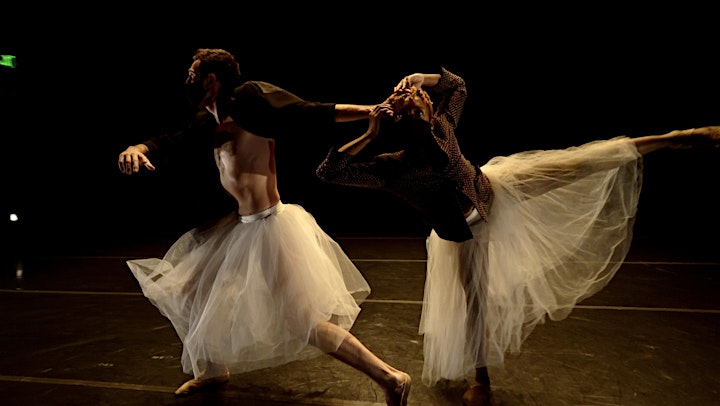 Christopher Kaiser and Ashton Edwards Mi Pequeñito Sueño by Omar Román de Jesús
Photo: Concept o4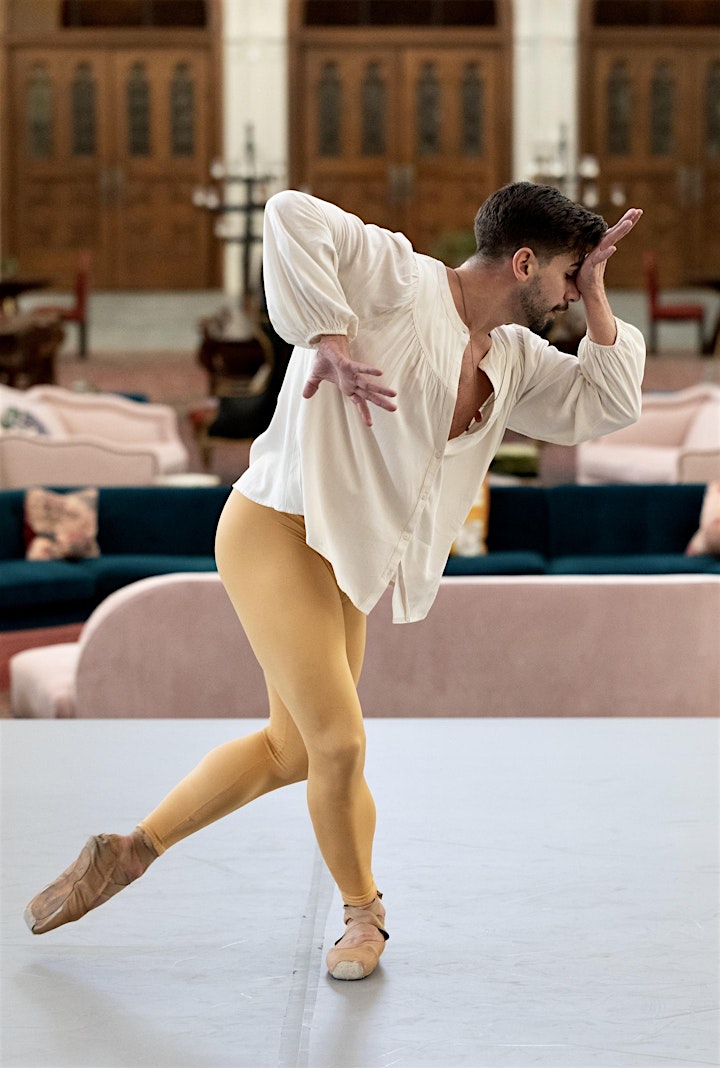 Brian Gephart in Jehbreal Jackson's I Will Follow You Too
Photo: Rob Suguitan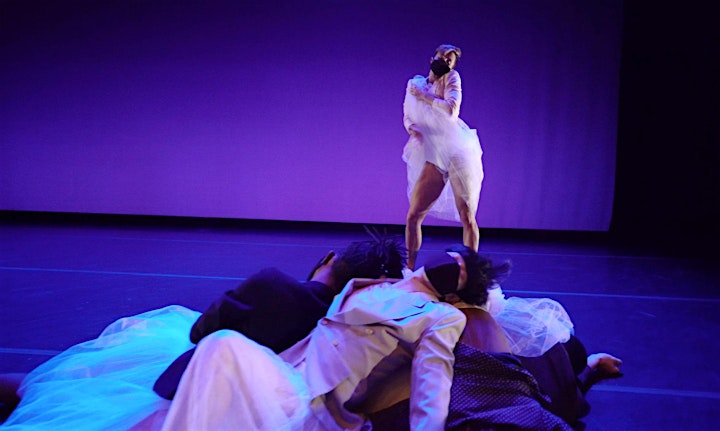 Evan Ambrose and Donghoon Lee in Mi Pequeñito Sueño by Omar Román de Jesús
Photo: Concept o4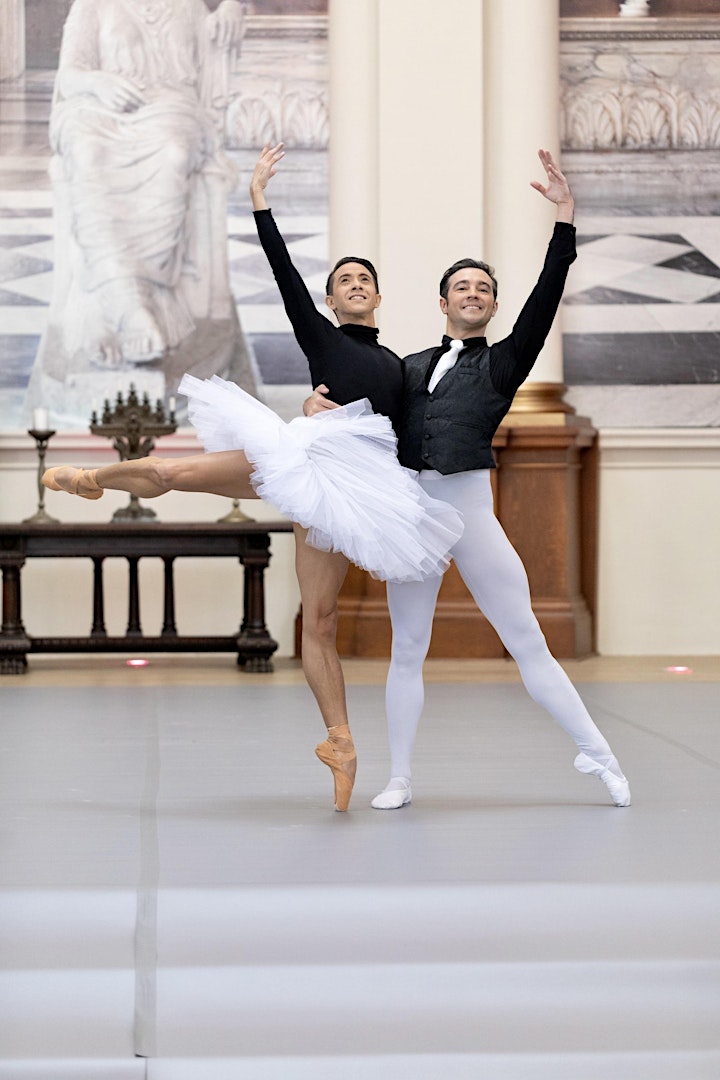 Carlos Hopuy and Diego Cruz in Grand Pas Classique
Photo: Rob Suguitan
COVID-19 POLICIES
We are so excited to be reopening for live shows again, but the pandemic is not entirely behind us yet, so we have some guidelines to keep us all safe during this time of transition. Per State and San Francisco regulations, The Great Star Theater will be operating at limited capacity and requires guests to be vaccinated or have a recent negative test (within the last 72 hours). Guests will need to answer questions regarding health and possible exposure to Covid-19, and will have temperature taken upon entering the venue. Masks are strongly encouraged and may be required depending on mandated restrictions at the time of the show. Please bring a copy of your vaccination card or negative test to show upon entering (copy/photo/digital is fine).
If you are feeling sick or need to cancel attending in person, we will be happy to provide a full refund or change your ticket to the online stream instead. And of course we have our online stream available to anyone who is not quite ready to join us in person yet. Thank you for your help in keeping San Francisco safe and healthy!
Organizer of Tōtum (Saturday, June 19th Evening)
The Great Star Theater is a historic 500-seat live event venue built in 1925 that has hosted countless Chinese operas, classic Hong Kong movies, and traditional Asian stage plays. More recently it has been a home for the local arts community hosting events like Dark Kabaret, Misfit Cabaret, Vespertine Circus, film festivals, and so much more. Come dress up and enjoy the magic, history, and excitement of the Great Star Theater!