Description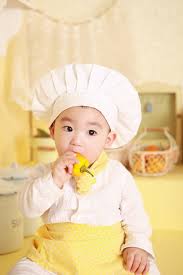 On Tuesday, March 7, the Terre Haute Children's Museum will partner with The Maple Center for Integrative Health to present Tots and Teaspoons! During this hands-on cooking class, we'll teach toddlers (ages 2-5) and their caregivers how to make fun and nutritious snacks. Nutritional information will be provided by a nutritionist during the activity, and food samples and a take-home nutrition booklet will be supplied.
The program is included with Museum admission thanks to support from the Larry P. Fleschner Memorial Foundation. Regular admission is $8 for children and adults age 2 and up. Children under the age of 2 and Museum members are admitted for free. Registration is required to ensure the museum has adequate supplies prepped and available for families. Please make sure to reserve correct number of spots for each child.
For more information about the program, contact Deanna Ferguson, Executive Director of The Maple Center, at 812-234-8733 or dferguson@themaplecenter.org.