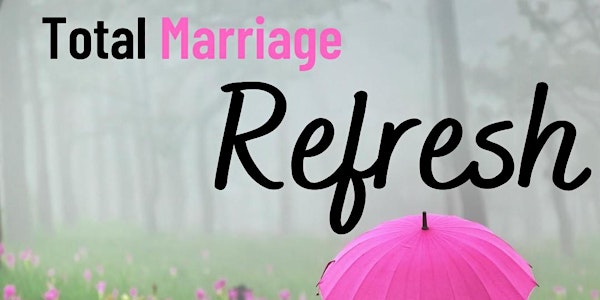 Total Marriage Refresh- NYC, New York
Because your marriage could use a refresh!
When and where
Location
Marriott Courtyard 540 Washington Blvd Jersey City, NJ 07310
About this event
It's time to receive training for your marriage like you have your career. Spend time laughing and learning how to have a better relationship as you learn the top six steps needed for marital happiness. No group sharing. Just time for you and your partner to reconnect and move forward in your relationship. It's recommended to stay at the hotel Friday and/or Saturday night to maximize your quality time together. Click here for a discounted room rate.
Click below to learn more about the conference.
https://www.drwyattfisher.com/products/couples-retreats-ny
Six Steps Covered:
1-Establishing a Covenant Foundation:
Learn the difference between a contract and covenant approach to marriage and how it influences your reactions to problems.
2-Owning Your Brokenness
Learn the power of owning your shortcomings to create a spirit of equality and humility in your relationship.
3-Learning to Share Power
Learn critical skills on how to share power so both partners feel respected and heard.
4-Developing Emotional Attachment
Learn how to navigate through the challenging waters of conflict and build emotional intimacy in your relationship.
5-Cultivating Sexual Fireworks
Learn creative solutions to the top sexual problems in marriage and how to create a sexual culture that's mutually enjoyable for both.
6-Staying in Love
Learn a powerful method to track one another's top needs and receive feedback regularly to ensure you fall back in love and stay in love moving forward.
REGISTER TODAY!