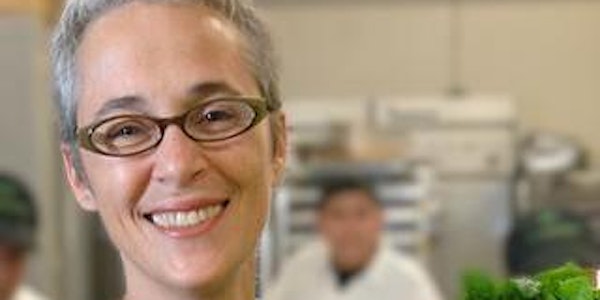 Total Food Service, L. Sashin & Associates , Virtual Breakfast Sessions
2/8/2023- VBS #32 @ 8:45 am "Coffee with Liz Neumark", Founder of the largest off premises caterer in NYC, Founder of the Sylvan Center...
About this event
2/8/2023- VBS #32 @ 8:45 am "Coffee with Liz Neumark"
When Robert Frost wrote the poem, "The Road Not Taken" I doubt he was aware that he had outlined a path to success for Liz Neumark. Liz earned her degree in Urban Studies and Political Science at Barnard College which of course led her to open a waitress staffing agency for women in the arts??? And of course, that agency morphed into the largest off premises catering company in NYC??? And then the Catering company allowed Liz to establish Katchkie Farms and" The Sylvan Center" a nonprofit organization that addresses issues of children's health??? Like both Frost and I have said that when given a choice she "took the one less traveled by, and that has made all the difference. t certainly did.
Join us on Zoom on February 8th @ 8:45 am Eastern time, when we speak to Liz Neumark. Hopefully she'll fill in the gaps in the timeline I've drawn and give us some insight as to who Liz is and how the paths she's chosen to take have paid huge benefits to her, her employees and her community. BTW, if you have a question, here's your chance to ask. Pertinent questions asked through the chat feature on Zoom will be answered or addressed in "Realtime".
We Look forward to your participation. Register now. Tickets are free for this podcast, but availability is limited.
Our Panel:
• Liz Neumark- Founder of Great Performances Catering, Katchkie Farms and" The Sylvan Center"
• Fred Klashman- Editor & Publisher of Total Food Service
• Larry Sashin- Founder and Sr. Partner of L. Sashin & Associates and Creator of the Virtual Breakfast Sessions
Coming soon:
2/22-Forget About Plan B! Do You Really Have a Plan A?
When asked about a business plan many business owners say:
1. Sure, I have a business plan.
2. The Pandemic taught us that we need a "Plan B".
3. Business Plans are a map that must be followed.
4. I know I have a business plan, I needed it to borrow money.
5. Yeah, my business plan is right here (points to head).
Except for #5 there's some truth in 1-4, but some truth is not what your business needs to succeed. Business Plans are a living, breathing tool that every business should have to be used as a GPS to steer your business though the mine field called "Post-Pandemic Business".
3/8- Catering and Event Menu Choices, it's no longer just beef, chicken or fish.
3/22-Restaurant Menu Choices, give them what they want, but make it healthy.
4/19- What is hospitality in 2023?