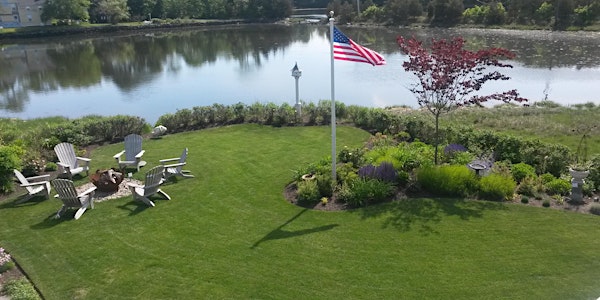 Total Exposure Networking - Sponsored by the Momentum Club & Powered by Constant Contact
When and where
Location
The Momentum Club "Club House" 30 West Main Street Wickford Village North Kingstown, RI 02852
Refund Policy
Contact the organizer to request a refund.
Description
I'm very excited to have The Momentum Club and Constant Contact as sponsors for my July T.E.N. Michelle Girasole and Bob Salvas are taking a great leap of faith (but with confidence and determination) in creating The Momentum Club and I'l thrilled to be a part of it.
This event is outdoors (as you can see) and promises to be a magical evening. However, space is limited for this one, so I'll have to limit attendance to 30. You might want to sign up in advance!
We have an exciting addition to our event.
At most networking events you're lucky if you get to talk to 9 or 10 people. Even then, are you delivering your message or just talking about the weather or the latest news headlines? At Total Exposure Networking (TEN), we make sure that you get to delivery your pitch to everyone in the room! Our unique TEN format consists of starting out with food, drink, and general conversation. Then, when everyone is there, we pick 5 people, and they each have one minute to give their pitch to everyone in the room. Now for the good part - we then take 10 minutes to allow anyone to talk with those who just spoke to ask questions, learn more, and make appointments. Then, we pick 5 more and do it again, and again, using the 5/10 format until everyone has had the opportunity to deliver their pitch to everyone in the room! A perfect TEN!