Description


Link will be shared after you RSVP


TOTAL BODY STRENGTH AND CARDIO
All of the virtual classes are 30 - 35 minutes long and incorporate both cardio and strength exercises. We will follow the format of 8 exercises and 3 rounds of each exercise. Each round is 40 seconds on and 20 seconds of rest. IF you have dumbbell at home have them handy as an option to increase the intensity, but they are not required. For both Wednesday and Friday, the classes will follow the same format but include different exercises! IMPORTANT - these VIRTUAL classes are a modified version of Jackie's method RHYTHMLAB. Typically it is all done to the beat of the music with props which translates better in person.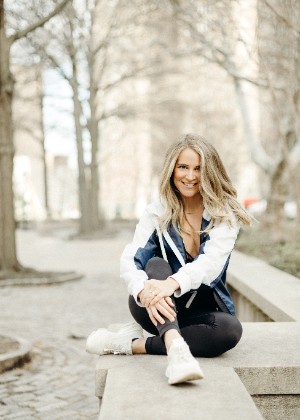 About Jackie:
Jackie Dragone has been in the boutique fitness industry since 2010. Previously a professional dancer she made the switch into the fitness world to continue her love of integrating music and movement. Jackie started her fitness journey in New York City where she worked as program director and creator of class content for a boutique Pilates, Barre, and TRX studio. She then went on to have her work featured in many publications including, SHAPE, NY Magazine, SELF, Woman's Health, Mindbody Green, BeWell Philly, and on-screen with Good Day New York and Philadelphia's 6abc. While working in NYC Jackie started to teach with Flywheel Sports, she is currently the talent development lead for the Philadelphia and DC regions based out of Philadelphia.
After almost a decade of work in 3 major cities, RHYTHMLAB is the brainchild of a highly experienced fitness professional. Combining all of the things that she loves about Fitness the most Jackie, has spent the past 2 years testing and developing her signature method, RHYTHMLAB. It is a total body workout set to the beat of the music, incorporating cardio and strength. Currently, classes are available in Philadelphia live and in-person or online for anyone via zoom!
Jackie's Tip Jar on Venmo - search @rhythmlab or go to https://venmo.com/RHYTHMLAB
Follow Jackie in INSTAGRAM - @jackiedragone & @rhythmlabbyjackiedragone