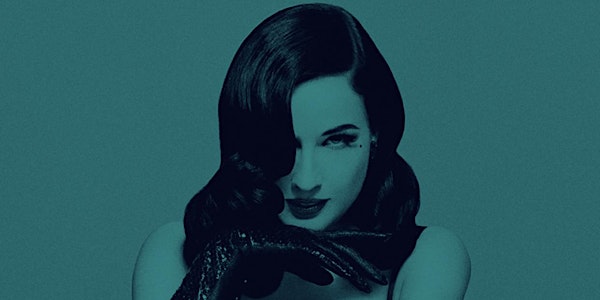 Torture Garden in Los Angeles
When and where
Location
Globe Theatre Los Angeles 740 South Broadway Los Angeles, CA 90014
Description
TORTURE GARDEN - The worlds largest international fetish club from London is coming to the City of Angels for the first time in 17 years. Join us for this incredibly unique night which includes some of the worlds amazing international DJ's and performer's from around the world including London, New York, Spain and of course Los Angele's.
The event will take place at the historic Globe Theater in a multi-level, multi-room, featuring exclusive latex fashion shows by Torture Garden Latex and much more. BDSM play space, burlesque, drag, aerial and kink performances. We have assembled the most incredible group of the most dangerous, decadent and daring provocative performers that not only Los Angeles has ever seen but also the world has never known!!
We have inimitable co-founder and Torture Garden legend, David Wood from London at his last Torture Garden event DJ–ing exclusively here and possibly for the last time. If that wasn't enough, we have the incredible Torture Garden London crew in attendance featuring the stunning Katrina Lilwall, and her incredible aerial act, which has wowed audiences across the globe. Here are few more of our performers. Please note the list will grow and grow…
Hosted by:
The Queen of Burlesque
Dita Von Teese
Fabulous effervescent fixture on the New York scene
Amanda Lepore
Mistress of Ceremonies:
Abhora
Performermances by:
Katrina Lilwall
Infamous Boom Boom
Ridge Gallagher
Mako
Maegan Machine
Embrace Chaos Suspensions
Cynth Icorn
Coven of Ashes
Yuka Estrella
Brynn Route
+ More TBC
Appearances by:
Kyle Farmery
Luke Harris
+ More TBC
International DJs:
Torture Garden London co-founder & resident David TG
DJ Matthew Pernicano
Mynxie The Progoth
DJ Betty Blackheart
Samantha Tongi
Mr. Koolaid
Malice Vext
Latex Fashion Show:
Torture Garden Latex
Vex Clothing
Bizarre Fetish Couture
Blacklickorish
BDSM PLAYSPACE:
Hosted by Mistress Cyan of Sanctuary Studios
CODES OF CONDUCT:
We know that fans of our costume parties are no strangers to fantasy, but if this is your first time attending a fetish event, be sure to observe the following protocol:

DRESS THE PART: Torture Garden is a fantasy clubbing experience. As such, fantasy or fetish attire is required for admission. Leather, Latex, Masked Ball, Corsets, Burlesque, Uniforms, Fantasy Dress, Venice Carnival, Moulin Rouge, Berlin Kabaret, Lingerie, Artistic Nudity and Costume Play is welcome. Guests in jeans or basic club attire will be turned away. If you are unsure, a black tie with a mask is acceptable. You may be refused entry at the door if you do not abide by our dress code, with no refund. Coat check and changing rooms are available.

NO PHOTOGRAPHY: Guests are not permitted to take photos, even selfies, anywhere beyond the lobby/entrance area. Violators will be removed and publicly scorned, and not in an exciting way. Official event photographers, identifiable by their photo badge, will be happy to take your photo if desired.

BE RESPECTFUL: We aim to create a safe space for attendees of all backgrounds and levels of experience. This means being willing to inform and welcome those who may be new and curious; but if you are new, don't gawk. As an adult event based on respect and consensual behavior, we have a zero tolerance policy towards any kind of harassment, which includes lurking or touching another person or their property without consent.

ASK QUESTIONS: Dungeon monitors will be present and available for any questions and safety concerns. We practice affirmative, EXPLICIT CONSENT. Yes means yes, no means NO. Assume nothing about another's gender, orientation, limits, and preferences. Wonderful things can happen to those who ask.