Torres with Sarah Jaffe at Johnny Brenda's in Philadelphia
About this event
8PM - Doors
9PM - Sarah Jaffe
10PM - Torres
TORRES
A person whose words are so potent that they cause the people and beings around them to vibrate is said to have a "silver tongue." It's apt, then, that Mackenzie Scott—who has spent the 2010s making boundary-pushing pop music under her TORRES moniker—has chosen to call her fourth album, and first release on Merge, just that.
Recorded at O'Deer in Brooklyn, New York, Silver Tongue is a full-scale realization of the world Scott has created over TORRES' last few albums. Even when singing in more subdued tones, Scott's voice is fervent, her lyrics stirring and unyielding as she draws from both the divine and the everyday.
It's also the first TORRES record produced solely by Scott. After having shared production duties on her first three albums, the latter two alongside PJ Harvey collaborator Rob Ellis, she found the process liberating: "I made exactly the record I want, and it feels very 'me.'"
Silver Tongue fastidiously chronicles the impulses that make up desire—from the dreamy first blushes of infatuation through the slightly terrifying wonder that accompanies connection with another. In between, Scott wrestles with the highs and lows of what "being in love" might mean over heady guitars and swirling synths. This is immediate in album opener "Good Scare," which details the courage one finds when chasing the person of one's dreams: "When you said you couldn't swing it, you gave me a good scare for a minute there / I had never seen that look from you before / You were eyeing all the exits."
While potent vocal hooks punctuate songs like the sparkling "Dressing America," which combines New Wave glitter with hovering frustration, and the brooding "Good Grief," which gently pokes at the idea of fetishized sadness, the knottiness lurking underneath reflects Scott's real-time processing of her emotions while making the record.
"I was trying to make sense of things as they were happening to me," she says. "It's more difficult for me to examine something clearly enough to write about it when I'm in the middle of it, and yet that's what it demands. You've got to see things for what they are if you want to make truthful observations about them. When you're writing about the past, you can manipulate it a little bit to fit a narrative, clean it up some—there's less room for bending the present." This desire to stick to the truth manifests in her lyrics, from the exposed longing of "Records of Your Tenderness" ("I can't get one word in front of the other / You know my mind's an overgrown orchard / Oh, I do not want this to be over") to "Two of Everything," the blistering letter to her lover's lover ("To the one sharing my lover's bed / Do you hold her when she sleeps / Does she also call you Baby / You should know she calls me Baby").
Silver Tongue's musical world is vast and at times seemingly infinite. Edge-of-the-world synths add gravity to the vulnerability of "Two of Everything," and refracted guitars offer a gnarled counterpoint to Scott's increased determination at the end of "Last Forest." On "Gracious Day," one of TORRES' most forthright love songs, Scott's voice hovers over a starlit landscape in a way that transcends the mundane and enters the otherworldly as she sings, "Gracious day / You moved in like a wave of quiet grace / No surprise / Honey, I'm gonna love you all my life."
TORRES' music has long navigated the space between the physical and the metaphysical, and Silver Tongue faces that conflict head-on, examining the ways in which the actions of others can stir up deep-seated feelings and seemingly alter the space in which one exists.
SARAH JAFFE
Sarah Jaffe is set to embark on the next chapter of a career a decade in the making with her 2017 release Bad Baby. An exercise in collaboration and artistic confrontation, Bad Baby's origin story is rooted in willed, hard won conception. Bad Baby took time and it took work, like all good things.
"The period of time leading up to this album was a pretty dark one where I was creatively complacent and a time I wasn't moving forward until I got, truly, the most impactful advice I've ever received," Jaffe recounts from her home in Dallas, Texas. "The gist was basically — 'You're not 19 anymore and songs aren't just going to come to you. There's no muse, it's work' — I knew this already, but I suppose I was ready to hear it because a light bulb went off."
"I didn't have any inspiration because I was just waiting for it, which was kind of bullshit," Jaffe deadpans.
This isn't to say there weren't plenty of moments of muse. Behind the mic on Jimmy Kimmel Live! or supporting such celebrated artists as Cyndi Lauper, Norah Jones, Chelsea Wolfe, Midlake and Metric; on international stages and in front of faithful Texas crowds — Jaffe would start to make the connections that bring us to her most recent evolution.
An important point of connection and a clear line to the venturesome tone of Bad Baby leads directly to Jaffe's collaborative project The Dividends. The Dividends, the pairing of Jaffe with S1, a Grammy Award-winning producer known for his work with Jay Z, Beyoncé and Kanye West, saw her stepping outside of her comfort zone to satisfying new ends. Describing their meeting Jaffe recalls, "We bonded immediately. I met S1 while working with Erykah Badu's band The Cannabinoids on a remix. He asked me if I wanted to write some hip hop hooks together and Eminem ended up picking up one of our tracks six months later."
"I had written for other artists before but that experience was really solidifying and I think the influence leaked into my own writing." The bug for collaboration didn't stop there and Jaffe has also gone on to score film projects with Pixar and Oculus.
When it came time to put the focus on her own work, Jaffe turned to an inner circle of musicians who helped shape what was forming and lend their influence and perspective. Produced by Matt Pence with co-producing credits from Jaffe and Scott Soller (Okkervil River, The Mountain Goats, John Vanderslice), the songs on Bad Baby reflect the range of influences Jaffe has been drawing from of late, condensing them into her smartest and most effervescent output so far.
"Synthetic Love," defines a tone for what will clearly be a personal journey — lyrically vulnerable and sonically complex — the album begins with a love letter to the art and the artist and a permission slip leading us to the more surprising places the album may travel. In the album's title track "Bad Baby," our protagonist finds a catchy way to stand her ground in the metaphor, a recurring theme in an album that asks as many questions as it answers.
Jaffe's wit and philosophical leanings intersect in a bright final moment transitioning from "Manifestations" to "Shit Show" — apt, since Jaffe has built a world that relies on subverting expectation.
Sarah Jaffe
American singer-songwriter born January 29, 1986 in Red Oak, Texas and based in Denton, Texas.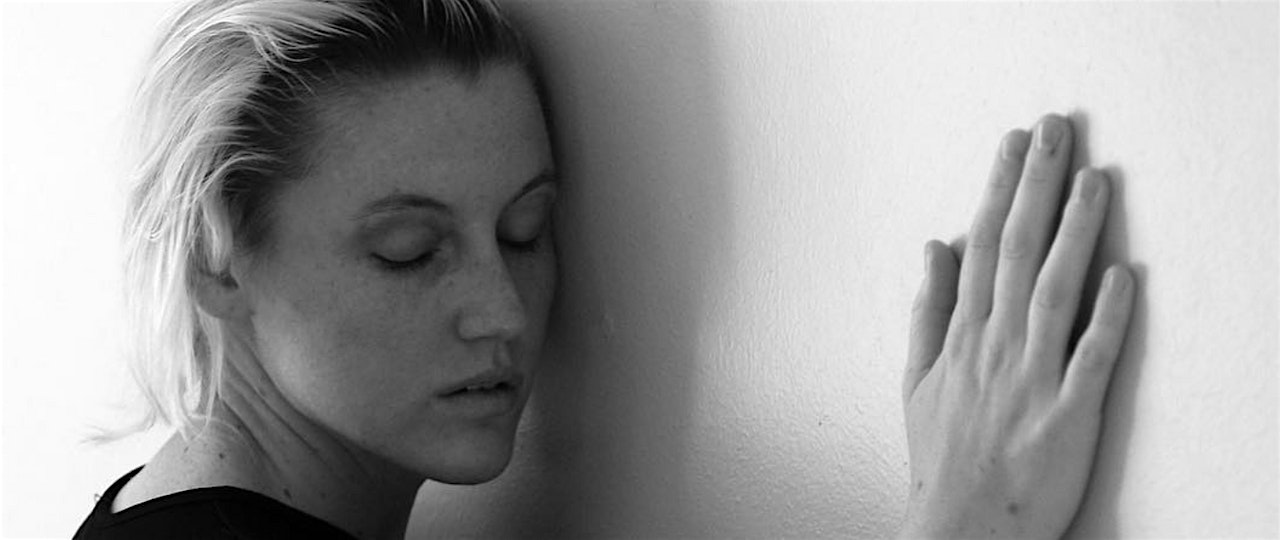 Performers
Date and time
Location
Refund policy