Toronto's Big Business, Tech & Entrepreneur Professional Networking Soiree
Toronto's Big Business, Tech & Entrepreneur Professional Networking Soriee
About this event
LIKE FB PAGE FOR FUTURE EVENTS - CLICK HERE 
 MAKE SURE TO RSVP.
**FREE GIFT WITH CONFIRMED RSVP AT THE EVENT** 
 ***TO ATTEND BUT RSVP MUST***
 This is the largest networking mixer for Entrepreneurs , Startups and Business Professionals In Toronto. 
Calling All: Tech Startups ! Entrepreneurs ! Bussiness Owners ! Professionals ! Free-lancers, policy-makers, game-changers, and heroes!
Starting 2022 with Toronto's Best Professional Networking Affair. Please join us for an evening of creativity, inspiration and passionate conversations.
Join & raise a glass - make connections with co-founders, partners, coaches or core team members for your start-up- meet fellow professionals and mingle with makers of great and big ideas - take home treats from growing community and some business cards.
Hosted By - Toronto Entrepreneurs, Startup & Business Coalition.
Ambiance:
- Name Tags will be provided to everyone who attends. We request you put your name and industry on your name tag.
- Make sure you bring enough business cards.
- The dress code is Business Casual.
Timings:
- Event is from 6:30 PM to 9:00 PM..***Arriving on time recommended.
Admission: FREE to attend. Must RSVP.
Drinks Policy: 
One drink minimum (mandatory), it will help support the venue as they are holding space for us.
***Since this is a drinking establishment, all attendees must be 21+.***  
For Sponsorship & Business Queries Email
Moveyourcareer@gmail.com
Your chance to meet new clients and generate more business?
• Do you know that Nearly 100% of people say that face-to-face meetings are essential for long-term business relationships?
• Do you know 92% of people trust personal recommendations more than any other form of marketing?
• Do you want to grow your business?
• Do you want to build long-lasting, strong relationships within a diverse group of professionals?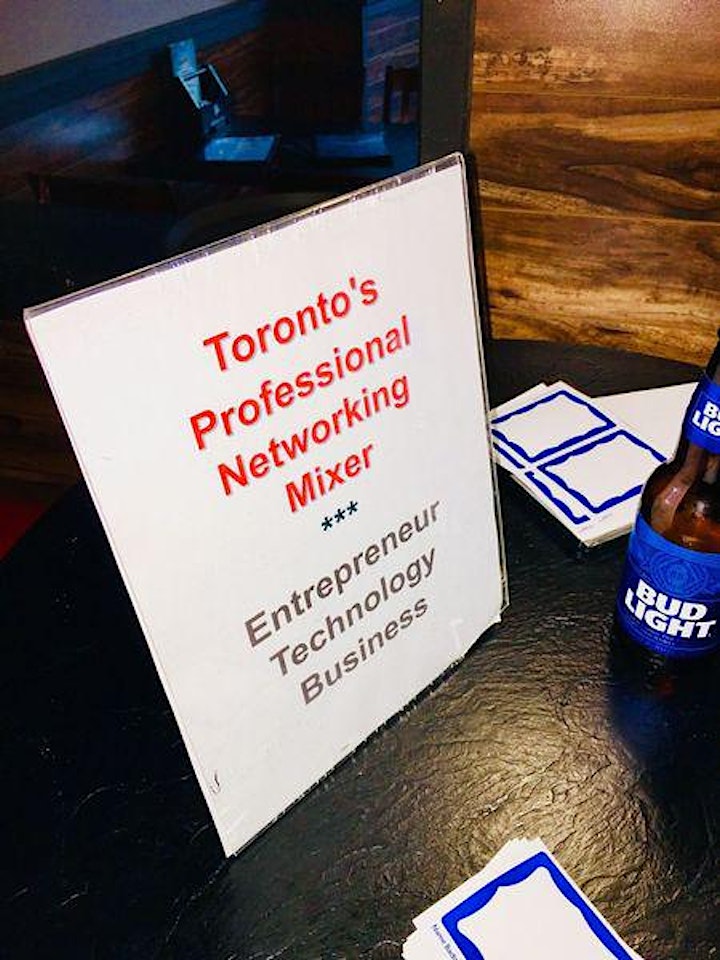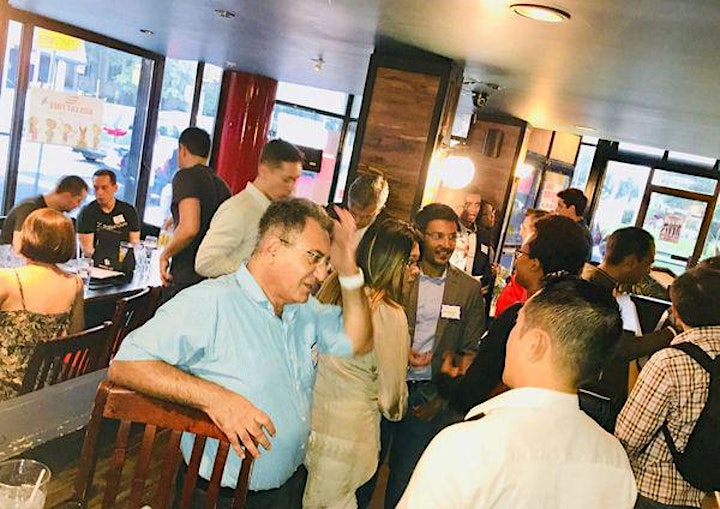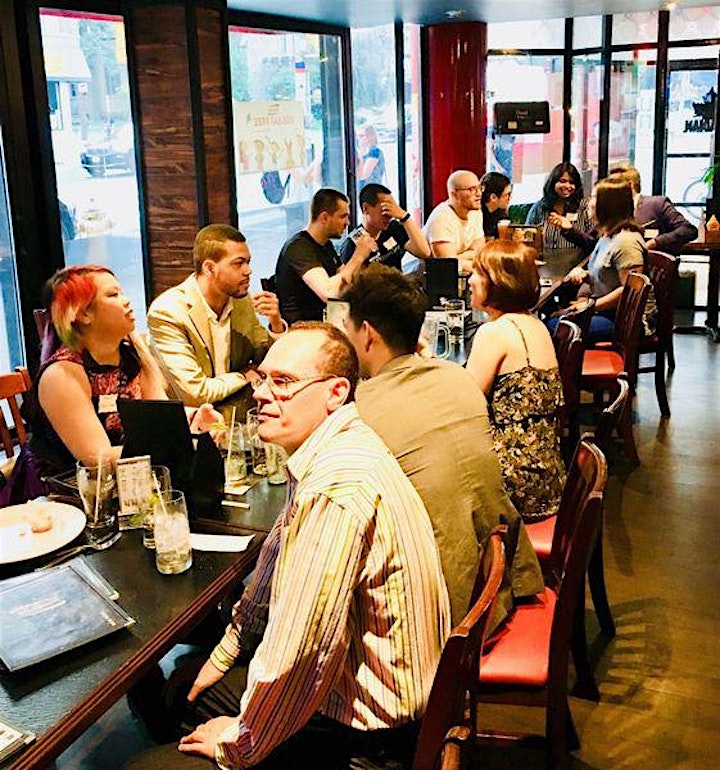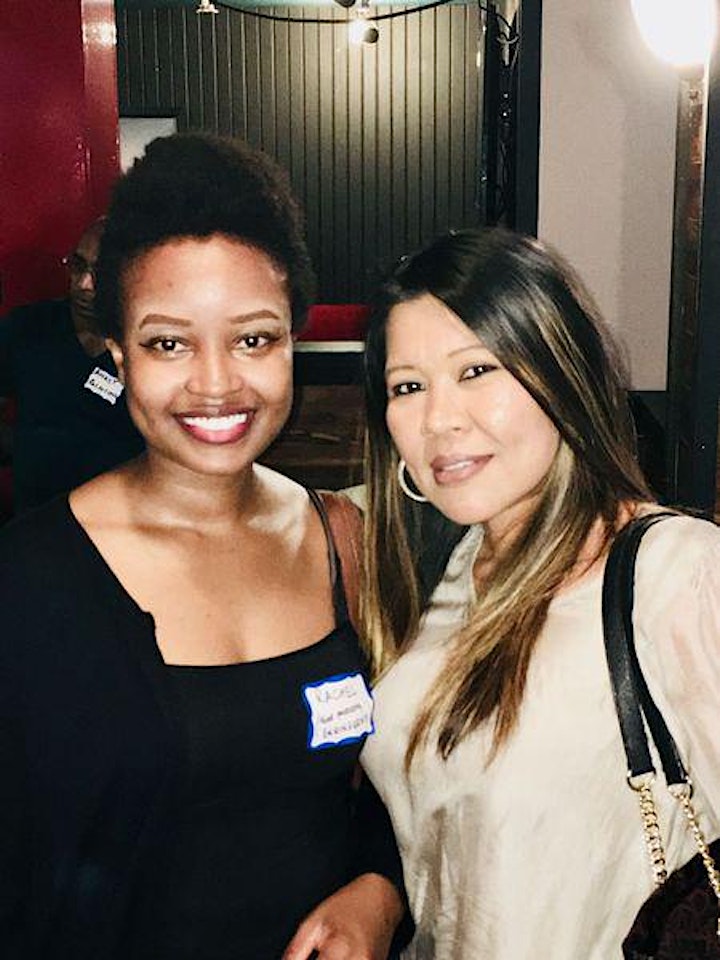 Covid Restrictions – Attendees To Follow (No Exception)
Attendees Must Be Vaccinated And Carry Proof Of Vaccination
Temperature Checks
Use of Face Masks Encouraged During The Event.
Contact Tracing is Done Through Rsvp Email Provided.
RSVP AS OF DEC 15TH
First Name Last Name
Michae Williams
Wonbong Koh
Leyla Bay
John Mandelli
Adele Velasco
Meng Zhou
Irina Dikun
Lakshmi Khatri
Sarah Qureshi
MADUEKE OBIANUJU GRACE
DONATUS MASCARENHAS
Inderjit Moorthy
ONYEKWERE PAUL OBIDIMMA
ZAKARIYAU ABDULKUDUS
Marilyn Papadopoulos
Chanelle garrow
Kamran Saeed
Jarome McLaughlin
Fred Walter
ARIYO OLAJIRE BABATUNDE
JOHNSON GBOLAHAN KINGSLEY
Jordan Kalev
Kelle Baker
Maria Toquero
KASHISH GUPTA
Himanshu Sethi
ZAKARIYAU ABDULKUDUS ADEBAYO
Nasir Osman
Ramesh Chugh
KOSTIANTYN VOLOTKA
Godfrey Rayan
LIA DA RIVA
Dwight Samuels
Zak Chowdhury
Sikunj Savaliya
Lokesh Chokanathan
Sabina Igbokwe
seema singh
Gayatri Chandel
Farzaan Ahmed
Ravi Teja
Kashyap Thakkar
Sarita Yadav
CUIYI CHEN
Sikunj Savaliya
Maiko Munroe
sulabh kumar
Balasubramaniam Rajasekar
Basil Aribi
Deepak Vijaykumar
Indu Thakur
Mark Wellman
Bishwadeep Chakraborty
Najwa Taoussi
NOSIRU ADEWALE JELILI
Varun Gupta
Jingying Liu
Wendy Tsai
Yvonne Kodjoe
Vian Musa
Baijing Wang
Youlian Troyanov
Nicole Whyte
Ronald Bonsu
SHUKRI ABEDALQADER ALRABABAH
Farzad Behnamfard
Arshmit Gill
Irina Dikun
Jacqueline Grise
Daphne Visbal
Amir Nazari
Kateryna Klimova
Alice Xue
Samaneh Nazari
Mary Achebe
Sonal Patel
Lekshmi Surendran
Amer Rehman
Mark Reece
HT Magarh
Kai Xie
Manish Pawan
Mark Reece
Prajith Ponath Prakasan
KULDEEP SINGH DHALLA
Muhammad Shakir Qadeer
Puneet Thadani
Joshua Amadasun
Ali B
ROBERT WARD
Fuseini Issifu
Imani Mohammed
Muhammed Ennin
Khush Dhaliwal
AYAKOH EMILE AJEIGWE
Mohamed Omar Mohamed
Ivan Chernavtsev
Daniel McKague
Suraj Wadhwani
Zaeen H
Shalicia Harris
Marguerite Carmene Vil
Organizer of Toronto's Big Business, Tech & Entrepreneur Professional Networking Soiree
Toronto Entrepreneur and Startup Network


Are you looking for co-founders, partners, coaches or core team members for your start-up? Please join us for an evening of creativity, inspiration and passionate conversations by attending one of our events.
For Business Queries - Forwardyourcareer@gmail.com
Facebook Group- TESN
Meetup Group - MEETUP