Toronto Weekend Certified Scrum Master (CSM) Workshop - "Build-Play-Learn" Scrum

Saturday, July 28, 2018 at 8:30 AM

-

Sunday, July 29, 2018 at 5:30 PM (EDT)
Event Details
Weekend Certified Scrum Master (CSM) Workshop, guaranteed to run !!
"I had the pleasure of co-teaching a CSM course in Toronto in the fall of 2017. In addition to having a deep knowledge of Scrum and Agile, I found his teaching style very engaging. So, if you are looking for Scrum training, I highly recommend Ram" - LinkedIn recommendation from Chet Hendrickson CST, Author of Extreme Programming Installed, and first signatory of Agile Manifesto
You learn about Scrum through discussions, exercises, role-plays, and activities.  And you experience Scrum in action when the instructor uses Sprints to run the workshop. Through this, you get to discover the fundamental principles of Scrum  through metacognitive learning. This novel brain-based active learning approach not only enables you to learn the concepts in a short amount of time but also gives you the opportunity to apply what you learn.
Scrum is simple but is not easy. So, this workshop is about more than just the basics. You learn other important concepts (facilitation, coaching, the mindset of a change agent), skills, tools, and techniques which good Scrum Masters should be familiar with to help their teams become high performing teams. Throughout the workshop, there will also be many opportunities to discuss and explore challenges faced by teams and organizations when they embrace Scrum.
Learn more about what participants say about the workshop from the  300+  LinkedIn recommendations that Ram has received
5 Reasons why should you choose Ram's Scrum workshops
Pragmatic practitioner with 300+ LinkedIn Recommendations.  Ram works with teams and organizations (during weekdays) helping them build great products. And he is also passionate about training, that is why he mostly runs workshops in his personal time.  You can learn more about Ram's work with organizations and participants' experience in his workshops through his LinkedIn recommendations
Ram is one of the very few Large Scale Scrum (LeSS) Friendly Scrum Trainers (see more about Scrum Alliance and Large Scale Scrum (LeSS) partnership here ).  His course is one of the very few CSM courses that has also been vetted and approved as LeSS friendly. Attending this workshop not only gives you a thorough understanding of the fundamentals (one team Scrum) but also helps you get an introduction to scaling Scrum using Large Scale Scrum (LeSS).  More with LeSS !! 
Till date, Ram has participated/observed/co-trained/ with  over 25 unique CSTs (and has co-trained with many CSTs multiple times). He has also helped others become CSTs.  Ram believes in continuously sharpening his saw so his participants can get the best possible experience
He also has an extensive background in coaching, facilitation and working with leadership teams in helping organizations transition to Scrum. So you get to hear battle stories from which you can learn. (Tip - if you are looking to hone your coaching / facilitation / leadership skills, ask him about the various programs he has attended) 
Based on participant's feedback Ram's net promoter score is more than +95 (and 50 is considered excellent). Almost all participants agree that this workshop is the best workshop they have ever attended. Because of the high-quality learning experience, it is not uncommon for people to fly in from other places(e.g. Vancouver, Winnipeg, Calgary) and countries (as far as Barbados) to attend Ram's workshop. You have a  100% Satisfaction Guarantee !!  If you are not  100% satisfied, you get a full refund, no questions asked !!
And best of all, Ram's past CSM participants get to attend a future refresher CSM workshop for free!! Good deal?
Before you Register - This course is designed to challenge the way you think, just a bit. Be ready to do some homework before coming to the workshop. During the workshop, you will use this info for the workshop activities. Please read the reviews/recommendations from LinkedIn to learn what to expect from the workshop. 
What people have said about Ram's coaching capabilities (extracts from actual LinkedIn Recommendations)
"Our training extended several more days beyond the initial lessons and transitioned into team-based focused discussion and problem solving. Ram adapted well from the large group, general scrum training to the smaller team, specific implementation sessions. These smaller group sessions helped the teams translate the message into action items for them to start working on immediately.For my own purposes, as a scrum master and someone that's seen agile implemented and used in several different contexts, Ram still provided great value. His execution and commitment to showing by doing was immensely helpful. His awareness and understanding of the specific challenges we are and will be facing was reassuring. I strongly recommend Ram as a trainer and as an implementer of scrum" - Scrum Master from a client's organization that hired Ram as a Scrum coach
"While working together, I watched Ram quickly grow this high-talent team through the forming, storming, norming, and performing process with impressive speed....As a result of the above, I would recommend Ram to any organization looking for a Scrum Master/Agile Coach to solve some of the thorniest team-related problems that need immediate attention and improvement" - A Product Owner
"Ram helped guide us from a few frustrating low productivity sprints early on to a high performing team capable of taking on high value, complex tasks. ....We often referred to him as our Agile Yoda or Scrum Maester, both huge compliments coming from a group of nerds." - A team member 
"Ram's innovative approach to scrum mastering this large squad, heavily focused on agile coaching rather than micro management, allowed this already high performing group of engineers to reach an even higher level of effectiveness.....I was consistently impressed with the variety of outside perspectives he could bring, enabled by continuous learning..." - Another Product Owner
"We had a quick sprint cadence, so Ram made it a point to keep the Scrum ceremonies from becoming rote or boring. His creativity and obvious joy for the work helped establish a wonderful team dynamic and allowed us to successfully execute work that directly impacted company revenue." -  Another team member
"He has helped us recognize group patterns and tendencies to which we may have been blinded. He has also helped us work more effectively as a team. His sprint retrospectives are engaging, lively, and thought-provoking" - Another team member
"As the company moved towards a more open, direct feedback process, Ram took the learnings from trainings to develop a process that fosters strong team interactions and communication. He then trained his fellow scrum masters on how to run the session while receiving continuous feedback from the teams going through the process."  - Another team member
" Ram brings a wealth of experience, technique and understanding to bear on agile practice, team dynamics and work management, with an emphasis on helping team-members discover and identify for themselves opportunities to improve and take performance to the next level. He's a valued thinking partner and can always be relied upon to help tease out unexpected insights, provide a timely reminder of what is really important, or light off a great idea." - Sr. Engineer
"He was a senior agilist, and I had just begun my agile journey. One of my first impressions of Ram was him facilitating a "how we should work" session, and I was impressed by his candor, confidence and inquisitiveness...As Ram and I continued to work in the organization, I reached out to him to act as my mentor for my agile education pathway....Finally, he identified my strengths, and encouraged me to not forget them as I improved my weaker areas." - A fellow Scrum Master
Please see Ram's LinkedIn to read the full recommendations
What previous participants have said about the workshop
Ram's workshops are very popular and are highly recommended by his past participants (tip - register soon). Below are a few select recommendations from 300+ LinkedIn recommendations. Please see LinkedIn for the latest recommendations 
 "The CSM course with Ram was one of the very best professional training courses I've ever taken in over 20 years. Ram is an absolute passionate and transforming advocate of Scrum: the game changer for innovative product and software development. He brought the material to life by using Scrum to teach Scrum - the concepts jumped off the page in our practical application and the roles, artifacts, rules and supplemental study tools kept us all engaged and excited about our Scrum development journey. I highly recommend this offering. I'll be using it next week immediately when back in the office!" -  Lynda Chandika Neil, PMO Leader at McMillan LLP
"Ram creates a great student-centered classroom environment where active learning takes place. He uses a wide range of skills, such as instructional technique, creativity, and a good classroom environment. I have had a two-days Scrum Master workshop with him and would recommend his training workshops to IT developers who are interested to be certified in Scrum Master, no doubt that his training sessions have lots to contribute to all departments who are migrating to Agile" -  Alireza Shirazi, Telecomm Program Manager
"I attended CSM training led by Ram in Oct 2015. The 2 day course was very well organized using SCRUM techniques which really helped demonstrate SCRUM. Ram was a fantastic instructor clearly very well qualified to instruct this course. He made it very fun and interesting. Really enjoyed the course and learned a great deal. Thanks Ram" - Maryann Schatteman, Sr Quality Assurance Consultant
"Ram is a very capable and experienced business educator who is knowledgeable about the curriculum and various facilitation methodologies. His insistence to stay away from power point use in the classroom makes learning interactive and relevant for his students not to mention the extra time he offers to guide and assist his students outside of class hours" - Farouk Visram, Senior Project Manager at Loblaw Digital
"I've just completed Ram's 2-day course for the Certified Scrum Master. Well spoken, energetic and extensively knowledgeable both as a coach and practitioner of Scrum/Agile, you would be hard pressed to find another course offering better than Ram's. I plan on taking Ram's Certified Scrum Product Owner course. Between the hands-on exercises, the printed material, the videos and course-driven-scrum board - as a student you will learn the essentials of becoming a great Scrum Master. And I will read pages 32, 33, 34, 35 regularly (thanks, Ram!)" - Sheila Hobeck, Technical Project Manager/Scrum Master
"Ram has an aura of confidence around him, you get to know his depth of knowledge only after few interactions. I am glad I attended Ram's CSM training, his knowledge of the topic is very deep and he knows to convey it well. Overall I would definitely recommend Ram to my colleagues and friends for any future educational needs" - Jitendra Wadhwani, AVP at Barclays
"I attended the Certified Scrum Master course and Ram was our Trainer. Ram made the course interesting, engaging, hands-on, practical, pragmatic. I participated in a lot of activities which included the use of examples, personal stories, question and answer sessions while also using the course workbook. This helped me to understand the Scrum framework properly and prepared me in advance for the test which I took and passed three days after in flying colours. I highly recommend Ram Srinivasan as a good Certified Scrum Trainer to anybody interested in getting trained on Scrum." - James Bassey, Information Technology and Services Professional
"Ram is a gifted instructor. I had the opportunity to attend the CSM and CSPO trainings' conducted by him in India, that I found extremely valuable. He willingly gave his time to responding to questions thoroughly.  Ram has his unique approach towards training. He ingrains the details of the process via introducing intuitive games. I am particularly impressed by Ram's ability to handle diverse audience in his training's, it seemed to come naturally to him.  I was always in awe of Ram's ability to command a room and get people on board with ideas—even people who were initially on completely different pages" - Sai Durga Bhavani Pallothu, Lead Analyst at CGI
"Ram has a unique ability to walk large groups with diverse backgrounds through content that goes against the norm of traditional thinking - or, 'unlearning'. His methods create a balance between understanding the fundamentals of the content and creating an interactive environment to understand the concept in practicum. This is a rare trait that would be invaluable to any organization seeking not just a trainer, but a true coach - which are not necessarily one in the same. I would recommend that any organization seeking someone who can help transform the thought process and approach of a team to seek out Ram to help them begin and achieve their journey." - Jeremy Boorman, Sr. Engagement Manager at Capgemini
"Ram is an excellent Scrum trainer. Not only is he an expert at Scrum methodologies, he was also able to demonstrate/transform by giving his real time experience in ways that were engaging and were very informative. As a Certified Scrum Trainer, his connection with his audience is authentic, caring and even entertaining" - Abdul Rahim Mohammed, QA Manager at TELUS
"I recently completed CSPO certification with Ram and highly recommend his Agile and Training expertise. His knowledge and experience with Agile is outstanding and supports the class materials very well. His facilitation skills helped make the class a success - the challenge was a broad range of agile skills and experience - yet he listened to all class needs, moderated, and found a way to keep all customers satisfied. I look forward to more Agile interactions with Ram in the future!" - Vito Wasniewski, Technology Program Manager 
"I attended Ram's 2 days CSM workshop. I must say it was one of the best workshops/ trainings I've attended. There was not single dull moment! His games/ exercises were very impactful. He makes understanding concepts a breeze" - Sutap Choudhury, Agile Coach at Amdocs
"I was a part of the CSM batch which Ram has trained. I found his coaching, teaching and mentoring skills at par with any of the best trainers that I have met in my life. He has an indepth knowledge of Scrum and makes it easy to understand with his Games implementing Scrum that he made us do during the training. I wish him all the best for all his future endeavors." - Anshul Saxena, Technical QA Architect at Pitney Bowes
"I attended Ram's CSM course in Toronto. The course was well-structured, group dynamic, and individually engaging. Ram was consistently providing real-life examples that ensured that everyone understood that Scrum can work for all organizations. Thank you Ram!" - Elizabeth Macaulay, Digital Asset Manager at Momentum Digital Solutions
"I attended a 2 day "having fun" session with Ram. It had games. It had post it notes. There were moving around in the conference room, meeting a lot of fellow minded , there were lots of engaging interesting discussions. Gradually in the course of 2 days the walls of the room were filling up with post it notes, interesting information, colours, games. Yes, it was a CSM class conducted by Ram. We were actually learning all these while. Excellent method, excellent coach, excellent guide. Knowledge that I gained I could use the next day in my team at work, and increased the teams productivity as well. The values I now bring back, motivate the team even more and our management as well. Thank you Ram" - Saurav Sen, Project manager/Business Analyst at Nissan Canada Inc 
"I attended a CSPO training from Ram and he was a great coach. His teaching and methods were very engaging, filled with case studies and interactive group activities that offered much more than just learning Scrum theory off a book or website. I definitely recommend his course to anyone who wants to be more effective at their jobs in a product management environment." - Yiwen Sim, Product Manager at Self Care Catalysts
"I came in contact with Ram when I was looking for a certified Scrum training. I came across his course on Scrum Alliance titled "Build-Play-Learn". Initially, I was a bit apprehensive about the "play" thing and was not sure if I should take the course. Now after completing the course, I am glad that I took it.  The course was itself a journey in Agile life-cycle, looking at the Scrum ways of doing things from various perspectives. Ram has strong grasp of concepts and knows how easily to teach them to his students. His innovative ways of explaining even the most basic concepts keeps you engrossed and focussed. In his hands-on workshop he makes you perform in the capacity of various Scrum Roles and takes you through all the Scrum rituals in a step-by-step manner, which makes it easy to understand the Scrum even for the newbies. I wish Ram good luck and hope he would keep enlightening more and more people about Agile and Scrum using his excellent and innovative coaching skills." - Piyush Rahate, Technical Architect at Prowareness
"I attended the CSM course facilitated by Ram early January, in Montreal. That was a very interesting course, well-structured and he even demonstrated scrum principles while giving the course. Ram is clearly an expert with the scrum framework and he's consistently providing real-life examples, which helps everyone to understand the concepts easily. I would recommend this course to anyone interested into Agile methodologies. Thanks Ram!" - Francois Bellavance, Senior Consultant at CGI
"Ram has guided me excellently towards obtaining my CSM certificate. His real world examples & group activities of Scrum framework helped me relate the subject matter in a very interesting way. However, that only speaks of one side of his capabilities. He is one of the few professionals in the industry who believes in the significance of Servant Leadership & Emotional Intelligence in project management, especially for a Scrum Master. I wish him all the best in his future endeavors." - Tanvir Ahmed, Agile Project Manager/Scrum Master at Scotia Bank (through Tech Mahindra)
" I had scrum training with Ram some time ago and it was one of the most engaging and pedagogical training that I received in my years in IT. It was very well organized in terms of the material, the tools and the method to teach. Passing the certification exam was very easy after that " - Fernando Martinez, Sr. QA & Performance Test Manager at CGI
"Ram has guided me through his excellent training course and now I too am an officially a CSM. Ram has shown me the light, and now I understand that providing my clients with maximum value is intrinsically tied to using the Agile Scrum Approach. In fact, I want to be a "RAM" one day! A mentor & coach that is." - Terry-Ann Watson, Business Analyst / Project Consultant at Manulife Financial
You can see all the recommendations for his courses in Ram's Linkedin profile
workshop Objectives:
All CSM workshops are run only by Certified Scrum Trainers as per Scrum Alliance's <a href="https://www.scrumalliance.org/scrum/media/ScrumAllianceMedia/Files%20and%20PDFs/FAQs/FINAL_CSM_Content_Outline___Learning_Objectives_noPerCents_5Jan12.pdfhttps://www.scrumalliance.org/scrum/media/ScrumAllianceMedia/Files%20and%20PDFs/FAQs/FINAL_CSM_Content_Outline___Learning_Objectives_noPerCents_5Jan12.pdf" target="_blank" rel="noopener noopener noopener noopener noreferrer noopener nofollow noopener noreferrer nofollow noreferrer noopener noopener noopener noopener noopener noreferrer noopener nofollow noopener noreferrer nofollow noreferrer noopener noopener noopener noopener noopener noreferrer noopener nofollow noopener noreferrer nofollow noreferrer noopener noopener noopener noopener noopener noreferrer noopener nofollow noopener noreferrer nofollow noreferrer noopener noopener noopener noopener noopener noreferrer noopener nofollow noopener noreferrer nofollow noreferrer nofollow noreferrer nofollow noreferrer nofollow noreferrer nofollow nofollow noopener noreferrer nofollow noreferrer nofollow noreferrer nofollow noreferrer nofollow noreferrer nofollow nofollow noopener noreferrer nofollow noreferrer nofollow noreferrer nofollow noreferrer nofollow noreferrer nofollow nofollow noopener noreferrer nofollow noreferrer nofollow noreferrer nofollow norefe
Have questions about Toronto Weekend Certified Scrum Master (CSM) Workshop - "Build-Play-Learn" Scrum?
Contact Ram Srinivasan
When & Where

Chestnut Conference Center
89 Chestnut St
Toronto, ON M5G 1R1
Canada

Saturday, July 28, 2018 at 8:30 AM

-

Sunday, July 29, 2018 at 5:30 PM (EDT)
Add to my calendar
Organizer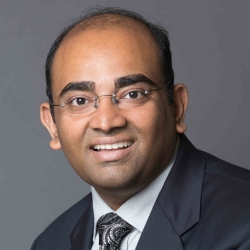 Ram has the unique distinction of being a Certified Scrum Trainer, a "LeSS friendly" Scrum Trainer, and a Professional Coach who specializes in coaching teams and organizations. He started as a developer and later moved to hold various roles including software architect, Project Manager, and Program Manager. Ram brings his in-depth experience in product development, technical craftsmanship, project management, coaching, facilitation, and conflict management to help participants understand how to apply Scrum.  In the recent past, he has been focusing on helping teams and organizations adopt Lean-Agile practices. Ram also holds multiple Agile/Project Management related certifications (PMP, PMI-ACP, SAFe Program Consultant, PSM, PSPO, IC Agile Professional). Ram regularly speaks at local meet-ups, user groups and conferences (see the complete list here). The slides of his presentations can he found here.