Description
Hosted by The Institute without Boundaries at George Brown College
In partnership with Claro Ventures

—
The Toronto Global Goals Jam is a two-day event to engage designers, developers and strategists to contribute to the Sustainable Development Goals by creating short-term interventions with long-term impact. More than an event, it is a network of cities and organizations that are excited to engage their local communities to create real impact for the Global Goals.
Let's #design2030now
*Use promo code GGJ2019 by August 30, 2019 to receive $5 off.
Why Global Goals Jam?
The challenges before us are so complex that no single discipline, mindset, or expertise will be able to solve them. To address social challenges globally, we need to collaborate and learn from local ideas and solutions that are being developed across the globe. And to collaborate, we need to engage in a way that goes beyond talking, towards making and creating, in a space for people from all backgrounds who bring in their local knowledge, ensuring a bottom-up, grassroots approach. At the Toronto Global Goals Jam, interdisciplinary teams will come together to practice agile and iterative design and development, boost their creativity and build on each other's knowledge to develop impactful solutions using design methods.
After the first Toronto Jam for Good earlier this spring, which brought together a community of 75 designers, developers, strategists and mentors to create several new ventures to make the world better, the team behind it comes together again for the Toronto Global Goals Jam.
The Challenge: Sustainable Development for People and Planet
Poverty entails more than the lack of income and productive resources to ensure sustainable livelihoods. Its manifestations include hunger and malnutrition, limited access to education and other basic services, social discrimination and exclusion, as well as the lack of participation in decision-making. How do we ensure equal rights to ownership of basic service, technology and economic resources? How do we include citizens local or national in decision-making, how do we involve new technology to ensure sustainable economic progress? And how do we make sure economic development for people equals sustainable development for the planet?
Teams will be focusing on the following Sustainable Development Goals as developed by United Nations, in order to address this challenge:
• SDG 1: No Poverty
• SDG 8: Decent Work and Economic Growth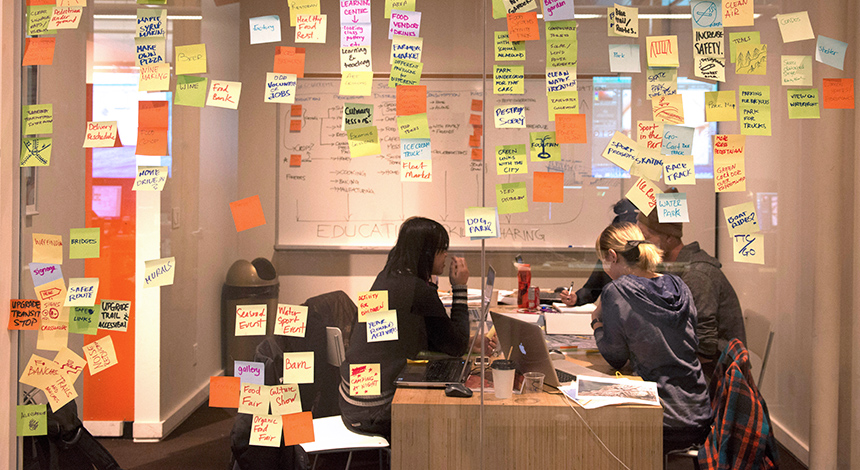 Cost:
$15 CAD / person
Itinerary:
September 20th: Day 1
1:00pm to 5:00pm
Explore it: Teams will collect qualitative and quantitative data through different research methods, including site visits and stakeholder engagements, to better understand the context and challenge that has been given to them
6:00pm to 8:00pm
Localise it: Participants will attend keynote presentations and guest speaker lectures from local community members and/or industry partners
September 21st: Day 2
9:00am to 5:00pm
Respond to it: After collecting insights from their research, participants will be able to better understand the challenge and start synthesizing the information into potential concepts
Make it: With a clear direction in mind, each team will produce the necessary assets to clearly communicate their concept
September 22nd: Day 3
2:00pm to 5:00pm
Share it: Teams will present their concepts through a final presentation, co-creation session or public intervention


Not sure which ticket type is for you? Let us break it down.
Designers - This option is for you if: You take a human-centred approach to solving problems. Have the ability to understand user content, conceptualise ideas, and design user experiences. Posess the skills to create successful products or services, and visualise ideas; create prototypes, as well as the ability to identify needs, design customer journeys and execute market validation.
Developers - This option is for you if: Technology, coding, and daily sprints get you going; you crave working in a dynamic environment on software products that incite meaningful change; have a passion for front-end or back-end developing, are a full-stack developer or a systems architect, or excel in a technology of your choice.
Strategists - This option is for you if: You are excited about taking a business idea and transforming it to a fully-fledged product proposition that resonates with customers; you have the ability to conceptualise and think about new customer propositions on a strategic level, or are excited about researching the competitive landscape, sizing market opportunities, and getting the product-market fit just right.
General - This option is for you if: You don't fall into the previous categories, but have an interest in sustainability, are passionate about equitable living, want to see technology ensure sustainable economic progress, and make sure economic development for people equals sustainable development for the planet.
This Global Goals Jam event is brought to you by: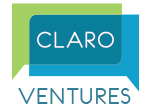 Organizer of Toronto – Global Goals Jam
Founded in 2003, the Institute without Boundaries (IwB) is a Toronto-based studio and think tank education program that is part of the School of Design at George Brown College. The IwB works toward collaborative design practice with the objectives of social, ecological and economic innovation through design research and strategy. At the Institute, we see the designer as a problem solver with the ability to affect positive change for humanity. 
The IwB is a place where students, teachers, industry and community experts come together to solve complex global issues. Just as wicked problems span across social, political, economic and environmental boundaries, the new breed of designer must do the same —challenging 20th century paradigms.