Description
Toronto CryptoCurrency Conference
LEARN ALL ABOUT CRYPTOCURRENCY MINING with the Founder of Digital Shovel Scot Johnson
GPU vs Asic vs FPGA
Mining Strategies
Cloud Mining (and why not to do it)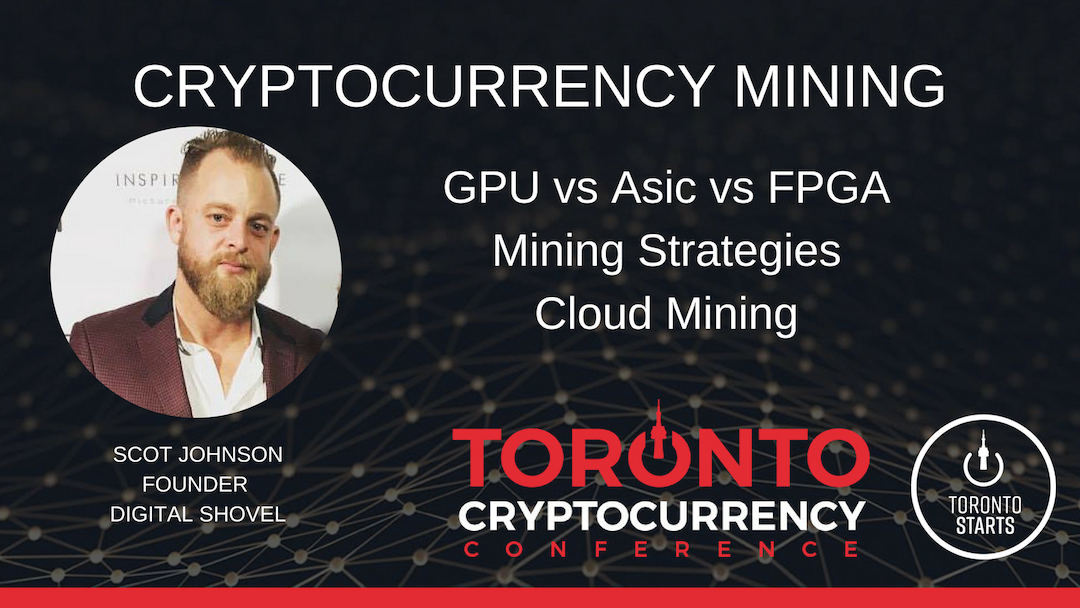 Next up Justin Hartzman Co-Founder of CoinSmart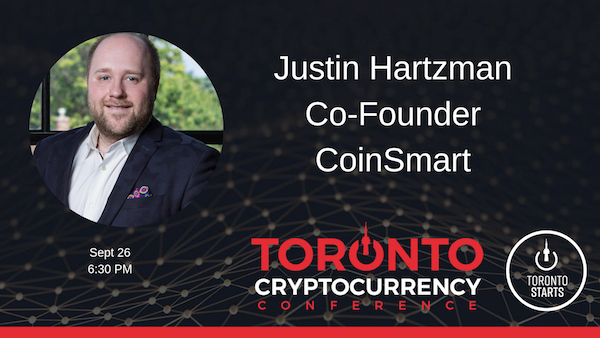 Followed by:
The Cryptocurrency panel is next! Always informative, confrontational, and fun. Ask the panel anything!
Everyone is talking and investing in Bitcoin, and other cryptocurrencies. What is your Cryptocurrency strategy? As Cryptocurrencies become more and more of an investment vehicle, knowing how to buy, sell, and store cryptocurrencies is crucial. Once you know how to buy and sell it's time to learn about what different cryptocurrencies are out there, their difference and which is the right investment for you?

The market cap of all cryptocurrencies is growing exponentially. What is the past, present, and future of digital currencies?
Join us for an intimate and intereactive evening with Toronto's Cropytocurrency community.
Come learn about

How to take advantage of rising and falling markets - long and short-term trading strategies
Crypto Currency in eCommerce business
Profiting from cryptocurrencies
Opportunities and Challenges in the ICO ecosystem
The Pre ICO startup
Implementing cryptocurrency payments in real eCommerce
Legal obstacles in cryptocurrency
Managing crypto assets
Doors open at 6:30 pm. it is our policy to overbook TorontoStarts free tickets. In case of a full program, your free ticket reservation may not guarantee admission. We recommend you arrive early.
Disclaimer: TorontoStarts may record or photograph the event, (including you, your likeness, voice and any guest you bring), and use it publicly or privately. By attending, You consent to the recording and photographing and grant TorontoStarts an unrestricted, perpetual, non-exclusive and sublicensable license, use.
---

Recent articles:
5 Reasons I'm Buying Cryptonite
BROUGHT TO YOU BY:
Toronto Cryptocurrency Conference
TorontoStarts Where Toronto Starts - Toronto's Most Active Startup Community
Startup Launch 8 Week Accelerator Program - Now taking applicants for January Cohort
Startup Social Open Pitch Open Bar Open Minds (formerly Startup Drinks)
Startup Pitch - Toronto's Premiere Quarterly Startup Pitch event
Startup Coach - Workshops and One on One Startup Coaching with The Startup Coach