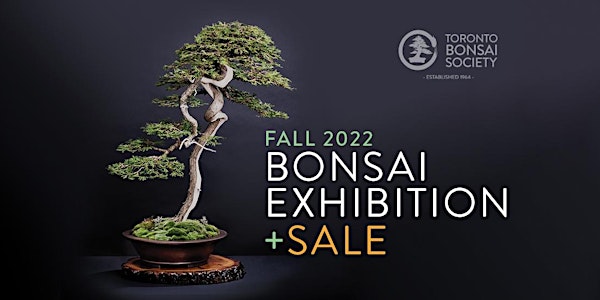 Toronto Bonsai Society 2022 FALL EXHIBITION & SALE
The Toronto Bonsai Society's 2022 Fall Exhibition and Sale is on the weekend after Thanksgiving.
When and where
Location
Toronto Botanical Garden 777 Lawrence Avenue East Toronto, ON M3C 1P2 Canada
About this event
OPENING HOURS
Saturday, October 15 and Sunday, October 16, 2022.
11:00 AM - 5:00 PM both days.
EXHIBITION
From small trees that fit into the palm of your hand, to trees older than your grandparents! Come see a wide variety of Canada's premier bonsai, as well as trees that are just starting their journey.
Each event is different, with different trees. See them in their Fall colours!
Tributes to Norman Haddrick, Dan Maeda and Jerry Vlcek.
Guided tours on Saturday.
Demonstration by David Easterbrook on Sunday.
Raffle of demo bonsai on Sunday! Raffle tickets available for purchase at Admissions (Cash only).
SCHEDULE
SATURDAY
1:00 PM - 3:00 PM Demonstration by Mike R. - Norman Haddrick's Thuja occidentalis (this tree will NOT be raffled off).
3:00 PM - 3:45 PM Guided tour with Jeff S. - What the Stone? A guided Suiseki tour.
4:00 PM - 4:45 PM Guided tour with Karolina P. & David Easterbrook - David's Insights.
6:00 PM - 8:00 PM Best in Show, Critique & Social with guest judge David Easterbrook. Open to TBS Members only.
SUNDAY
12:00 pm – 4:00 PM Demonstration by honoured guest David Easterbrook (this tree will be raffled off).
4:30 PM Raffle of demo bonsai by David Easterbrook.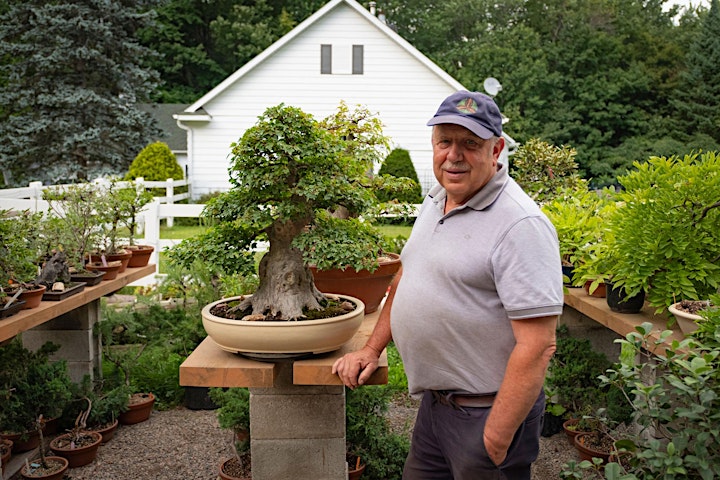 Honoured guest judge and demonstrator David Easterbrook.
SALES AREA
Bonsai, pre-bonsai and plant material, soils and substrates, tools, pots, books, stands and other related items.
TBS Members sales area (Cash, credit and debit accepted).
Vendor sales area (Vendor payment options may vary).
VENDORS
The Bonsai Guy
Erik Lee
Mai Vang Toronto
Toronto Bonsai Society members
and more!
ADMISSION
Skip the line and get your tickets online!
Tickets available at Admissions. Cash only.
Kids under 12 Free.
Sales area Free for all.
Raffle tickets available at Armissions. Cash only.
PARKING & TRANSPORTATION
Paid parking on site.
TTC Bus routes: 51, 54, 162.