Description
Snoop Robinson Presents
Torie Lee's "Why Women Trip"
Other Seating options Click Here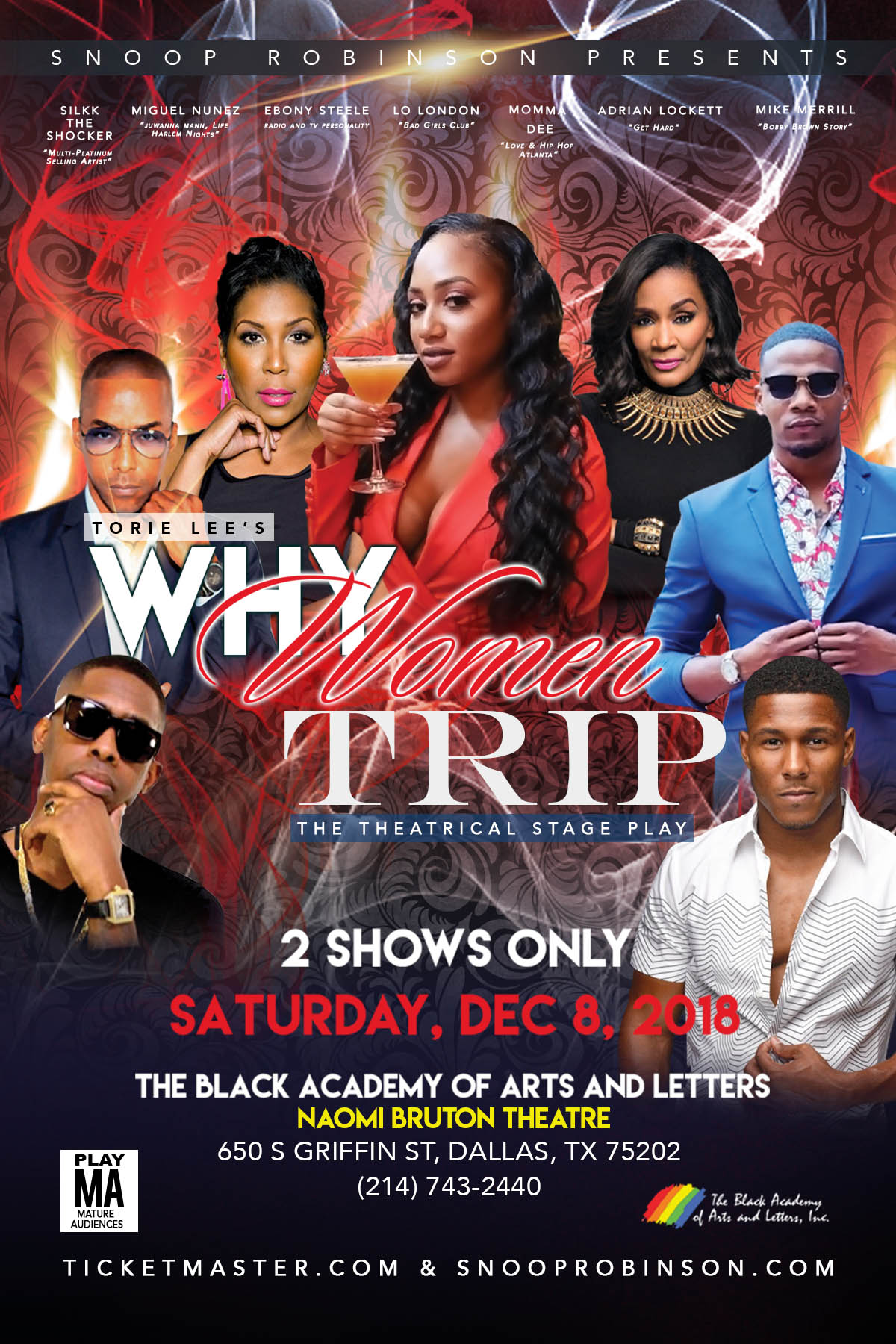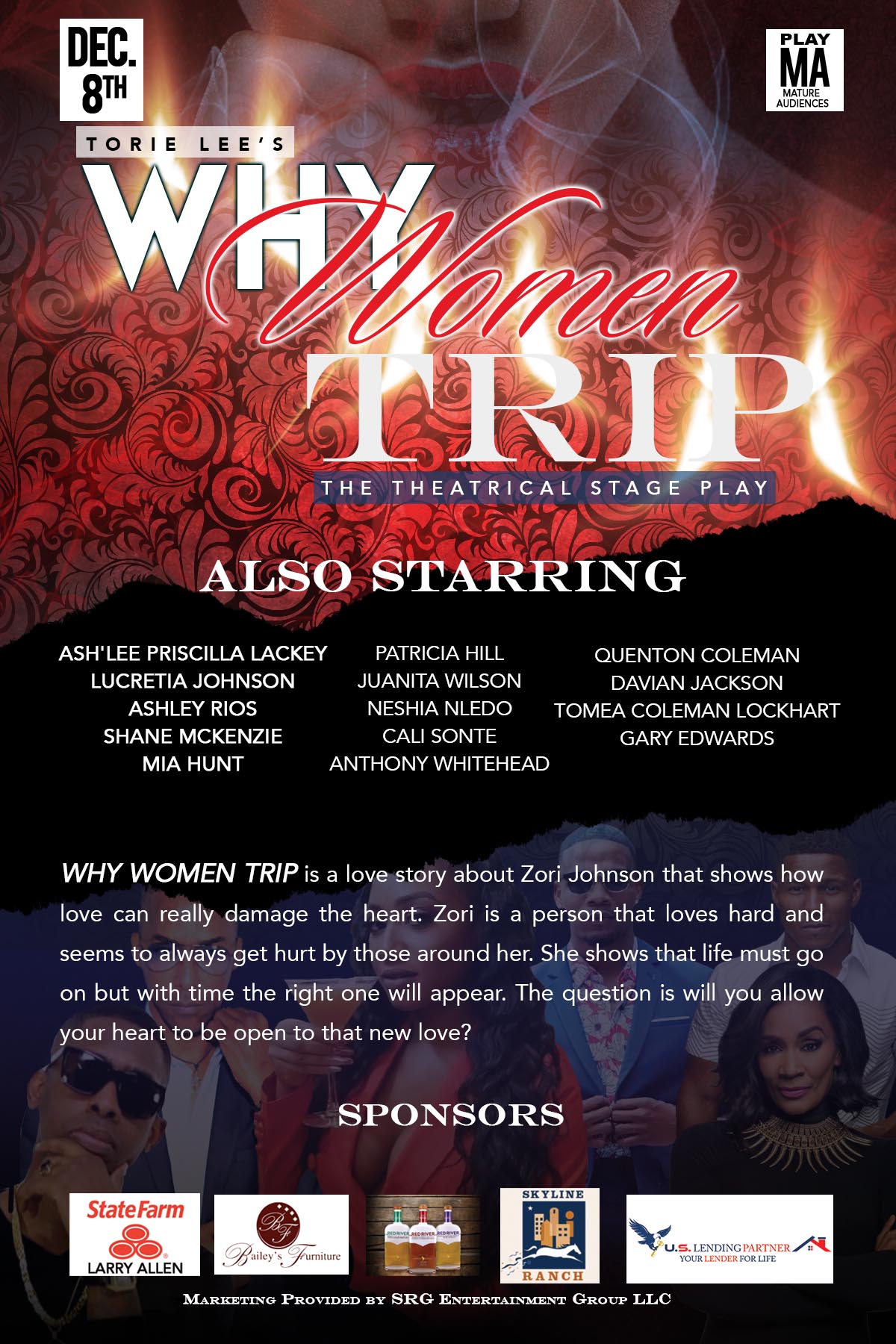 Why Women Trip is a love story about Zori Johnson that shows how love can really damage the heart. Zori is a person that loves hard and seems to always get hurt by those around her. She shows that life must go on but with time the right one will appear. The question is will you allow your heart to be open to that new love?
Get Your Tickets at www.snooprobinson.com