Description
Launching a career in a new city is exciting. For young interns, transitioning to life in an unfamiliar city is especially challenging; plugging into the local social scene, getting involved in the community, and forming meaningful, lasting relationships can be difficult. TORCH Community understands the difficulties young professionals encounter when relocating and we've designed a social and educational event just for interns in the Twin Cities Metro.
Take advantage of this opportunity to become engaged in the Twin Cities community. Join us on Wednesday, July 25, as we welcome the area's new interns with an entertaining evening showcasing all the Twin Cities has to offer young professionals.
Volunteering can help build leadership skills and broaden your network. Visit our nonprofit partners to learn how get involved in the nonprofit community in the Twin Cities.
We will also discuss the benefits and methods of building a strong foundation for your career. It takes more than a good first job to build career momentum. A little discovery and legwork can help build your foundation, as well as enrich your personal and professional life.
Meet other young professionals and explore the many organizations, career development programs, social groups, volunteer activities, and exciting cultural events the Twin Cities has to offer. We'll provide you with the resources you need to become involved in the community, connect with like-minded peers, and feel at home here.

SPEAKERS:
Our special guests are Melvin Tennant, CEO of Meet Minneapolis, and Jeremy Wells of Minnesota Philanthropy Partners. Melvin will be introducing you to all the awesome qualities the Twin Cities has, especially for young professionals just starting out. Jeremy will be sharing secrets of the subtle art of networking: building relationships with colleagues and groups in the Twin Cities. You'll learn the benefits of forming connections that will help build the career you're seeking, and how the right home base can make all the difference in the world. Step by step, block by block, you'll be working toward your own version of success. (Think of it as the most satisfying game of Jenga you'll ever play.)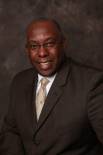 Meet Minneapolis promotes the Minneapolis Community as a viable convention site and visitor destination. Melvin oversees the day-to-day operations of Meet Minneapolis and iDSS, including the professional and support staff. Melvin serves as the voice of Meet Minneapolis through speaking engagements, civic activities and political council meetings. He has served as president and CEO of Meet Minneapolis since November 2007.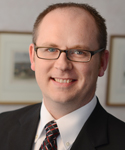 Minnesota Philanthropy Partners is a network of foundations, funds and organizations that share knowledge and services to have the greatest impact through charitable giving. Jeremy Wells is the Vice President of Philanthropic Services. He's served in various advancement-related roles at several Minnesota institutes of higher learning. His background in philanthropic and development causes has made him a popular public speaker on the topics of development and strategizing.
LOCATION:
University of St. Thomas, Minneapolis Campus
Opus Hall (Entrance on 10th Street & Harmon Pl), Room 201
SCHEDULE:
4:45pm Registration
5:00pm Networking & TORCH Partner Fair
5:30pm Presentation
6:30pm Networking & TORCH Partner Fair
7:00pm Event Close
Drinks and snacks are included in the ticket price.
Our Event Sponsor is:

Our Ongoing Sponsors are: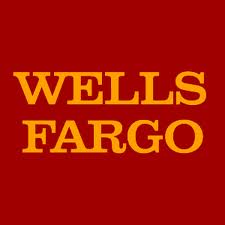 Organizer of TORCH Community 2012 Intern Event - Building a Solid Foundation, One Block at a Time
About Torch Community

Ready to go beyond a business card? So are we. We design events to be interesting and interactive, so that  making connections is meaningful and natural. Torch Community is built for creating meaningful networks by connecting young professionals with people, organizations and experiences that impact our community. We believe in people. When individuals with similar passions come together around on the things that matter most, the result is a better place to work, play, live, and give.

Learn more at www.TorchCommunity.org