Weekly Parsha Class with Rabbi Eli & Sara Naiditch
About this Event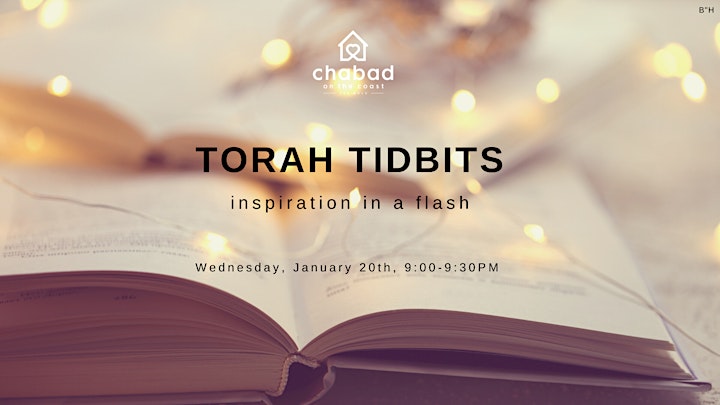 You're invited to join us for Torah Tidbits: Weekly Parsha with Rabbi Eli & Sara Naiditch.
Inspire your week with a half an hour of Torah, Connection and Love!
Wednesday, January 13th, 9:00 PM - 9:30 PM
Wednesday, January 20th, 9:00 PM - 9:30 PM
RSVP is a must, Zoom link will be sent out upon registration.