Tora! Tora! Tora! Pearl Harbor 80th Anniversary Film History Livestream
Tora! Tora! Tora! Pearl Harbor 80th Anniversary Film History Livestream with Robert Kelleman of Washington, DC History & Culture
About this event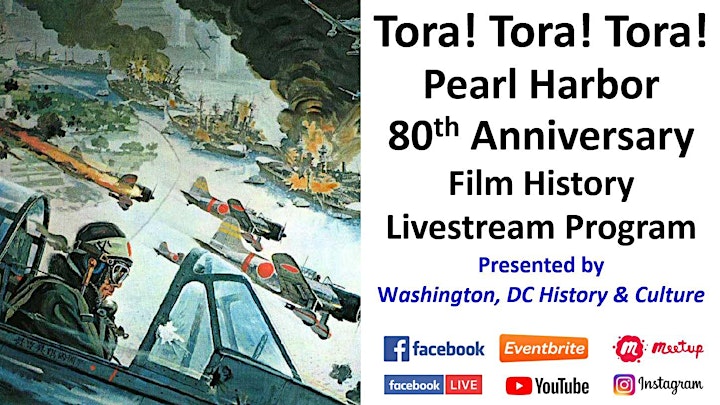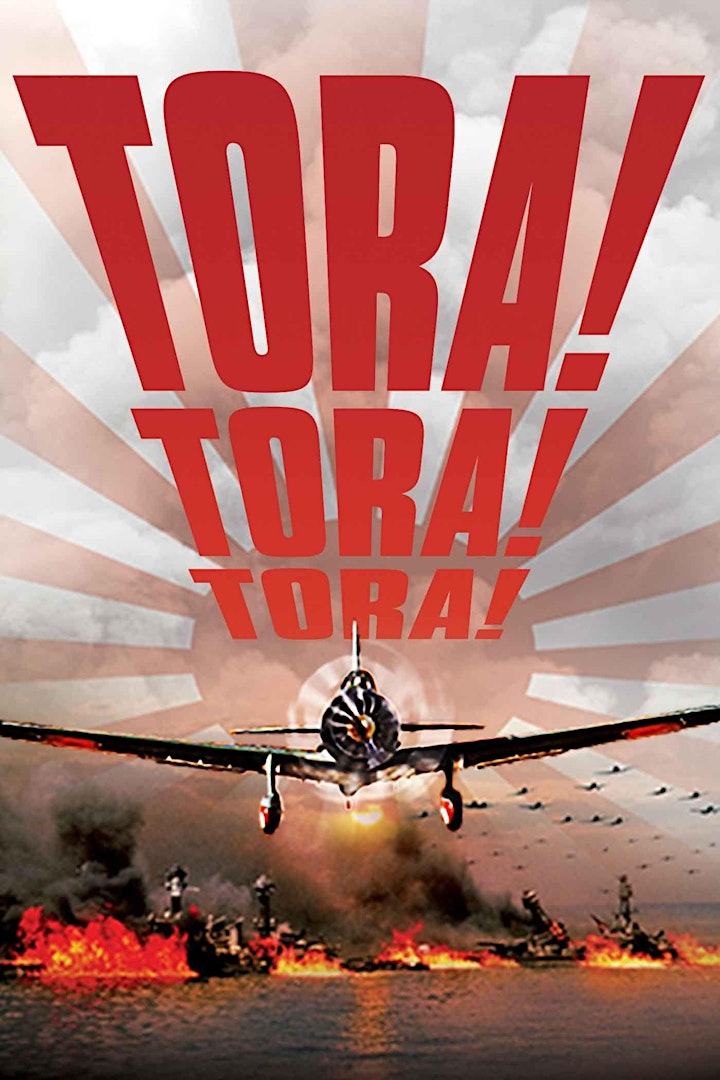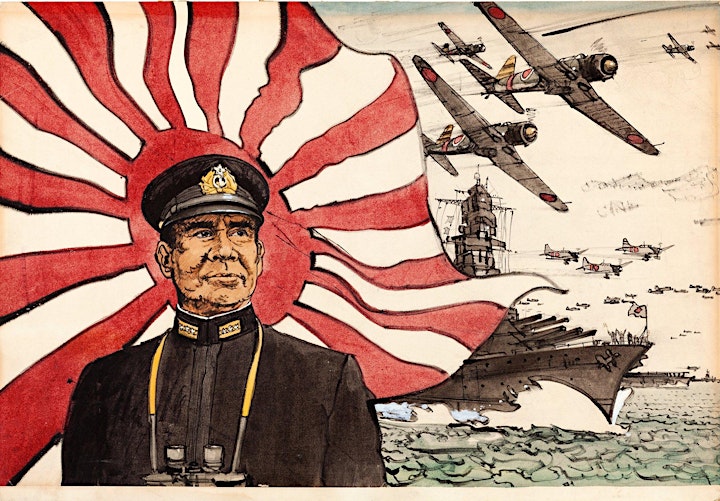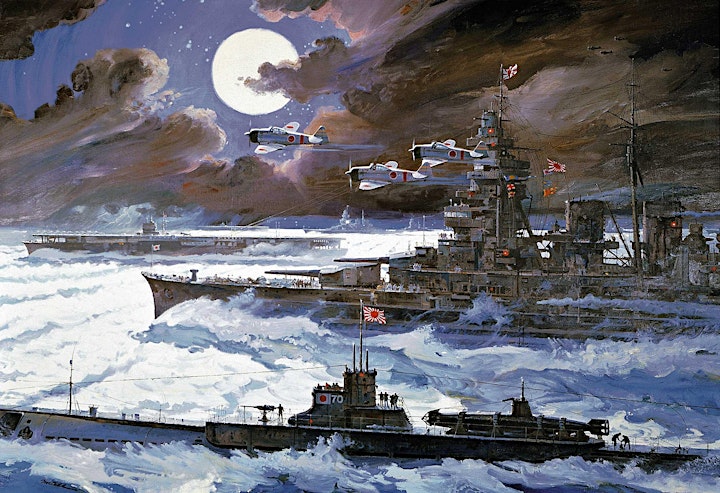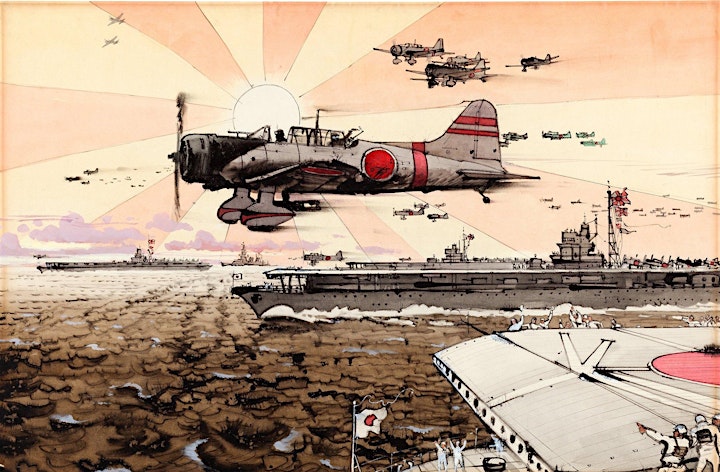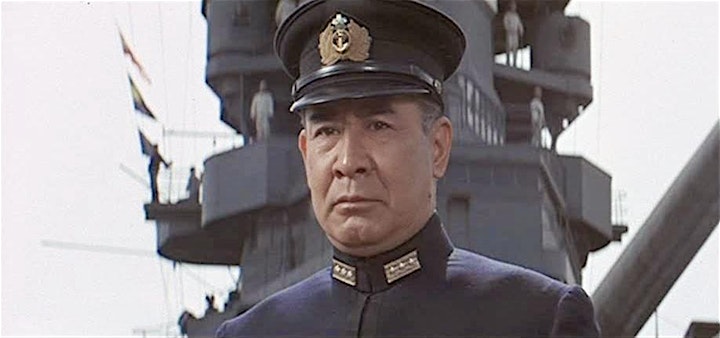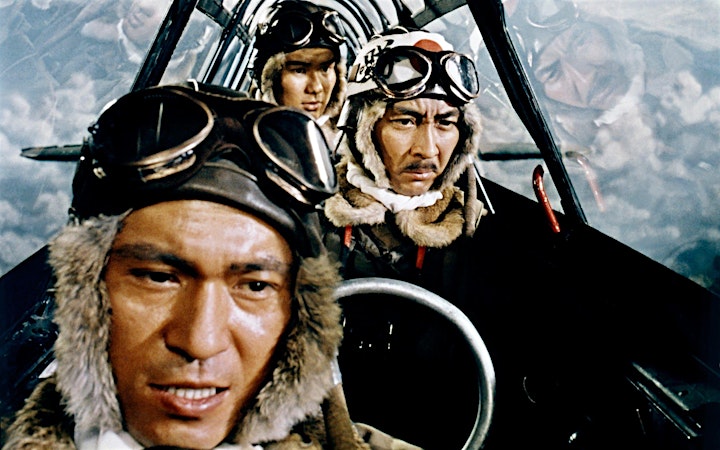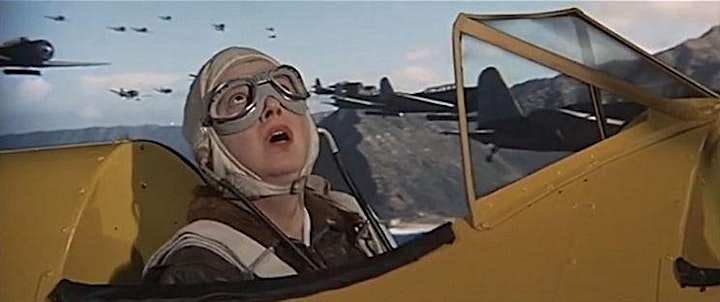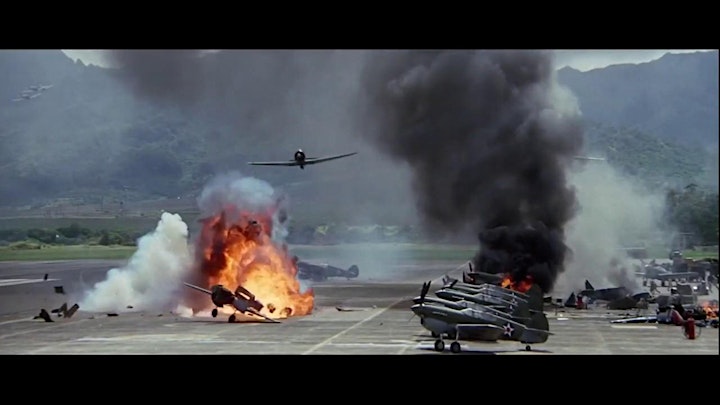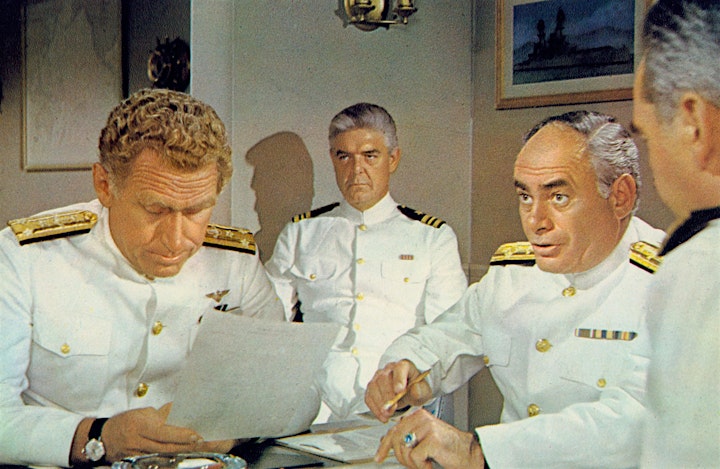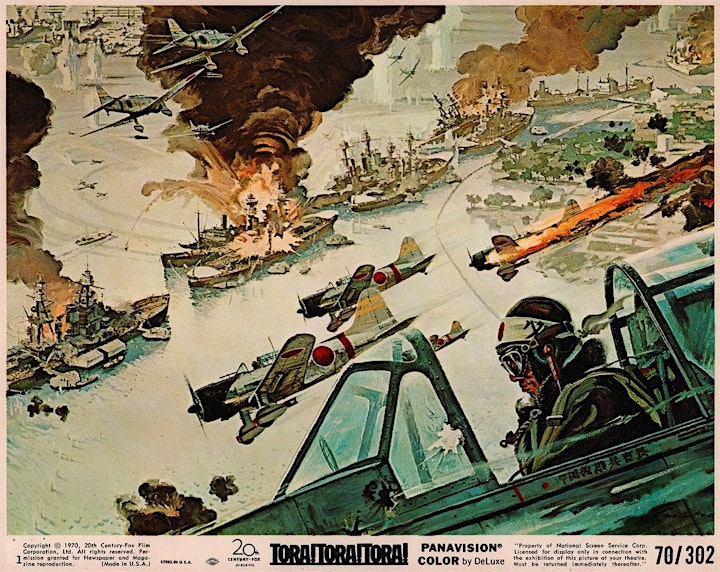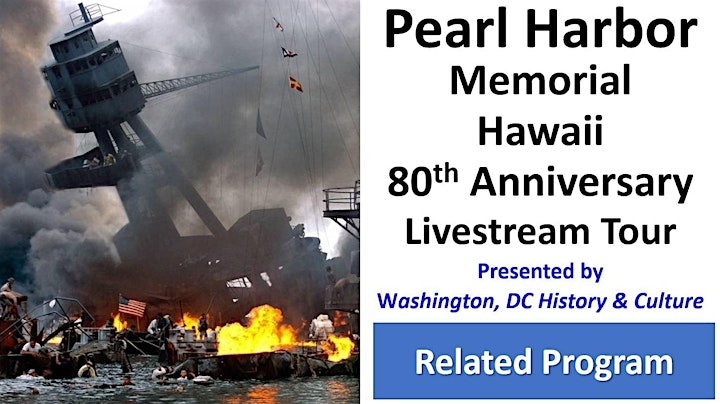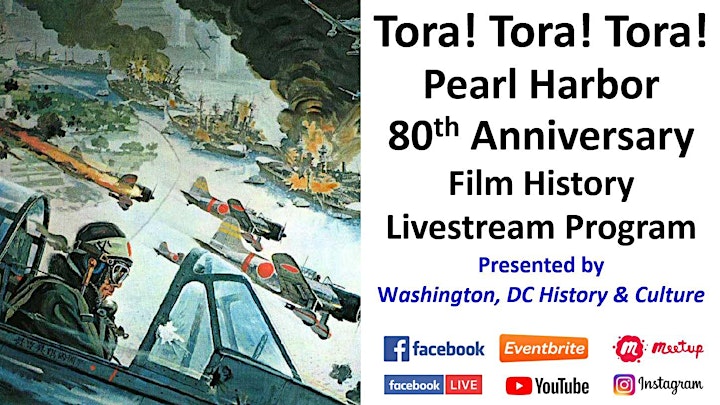 "December 7, 1941 - a date which will live in infamy - the United States of America was suddenly and deliberately attacked by naval and air forces of the Empire of Japan."
- President Franklin Delano Roosevelt
For the upcoming 80th anniversary of the attack on Pearl Harbor, Hawaii (December 7, 1941), and the beginning of the United States' involvement in World War II, join us for an online/virtual film history program on "Tora! Tora! Tora!"
Our film history program will feature a discussion and analysis of "Tora! Tora! Tora!" for historical context followed by a full screening of the two-hour and twenty-four minute film.
"Tora! Tora! Tora! Film Trailer:
Film Trailer Link - Click Here
https://www.youtube.com/watch?v=kFUfY9bQMgI
Tora! Tora! Tora! is a 1970 epic war film that dramatizes the Japanese attack on Pearl Harbor in 1941. The film was produced by Elmo Williams and directed by Richard Fleischer, Toshio Masuda and Kinji Fukasaku, and stars an ensemble cast including Martin Balsam, Joseph Cotten, So Yamamura, E.G. Marshall, James Whitmore, Tatsuya Mihashi, Takahiro Tamura, Wesley Addy, and Jason Robards. It was Masuda and Fukasaku's first English-language film, and first non-Japanese film. The tora of the title is the two-syllable Japanese codeword used to indicate that complete surprise had been achieved. Japanese being a language with many homophones, it is a coincidence that tora also means "tiger". The film had its world premiere on September 23, 1970.
The attack on Pearl Harbor was a surprise military strike by the Imperial Japanese Navy Air Service upon the United States (a neutral country at the time) against the naval base at Pearl Harbor in Honolulu, Territory of Hawaii, just before 08:00, on Sunday morning, December 7, 1941. The attack led to the United States' formal entry into World War II the next day. Japan intended the attack as a proactive action to prevent the United States Pacific Fleet from interfering with its planned military actions in Southeast Asia against overseas territories of the United Kingdom, the Netherlands, and those of the United States. Over the course of seven hours there were coordinated Japanese attacks on the U.S.-held Philippines, Guam, and Wake Island and on the British Empire in Malaya, Singapore, and Hong Kong.
__________________________
Your host for this program is Robert Kelleman, the founder/director of the non-profit community organization Washington, DC History & Culture.
Donations Support Our Non-Profit Community Programs - Thank You!
PayPal: DCHistoryAndCulture@gmail.com
Venmo: @DCHistoryAndCulture
__________________________
Zoom Connection:
This educational and entertaining program is open to all regardless of age, geographic location, etc. and since it is an online/virtual event via Zoom you can connect from anywhere in the world.
Zoom events have a limit on the number of people that can participate and therefore the event may "sell-out" once a certain number of registrations has been reached.
Zoom Connection Link Will Be Emailed:
Login info will emailed several times beginning 24 hours prior to the event.
If you haven't received the Zoom connection 8 hours before the event please contact us.
Zoom Connection Suggestions:
Connecting a few minutes early is strongly recommended.
To join the event simply click the Zoom link and follow the instructions.
If clicking the link doesn't work try copying and pasting it instead.
Password not required.
Zoom may work better in some browsers/devices than others - if one doesn't work try another.
When all else fails please read and follow the directions. : )
Didn't Receive the Zoom Connection Info?
Check your spam folder, make sure you didn't sign-up with your other email address (personal vs. work, etc.), and also review the email settings on your Eventbrite account (you may have turned off our notifications)- link below:
https://www.eventbrite.com/account-settings/email-preferences
Additional Eventbrite Troubleshooting Link:
https://www.eventbrite.com/support/articles/en_US/Troubleshooting/did-my-email-send-invitations-order-confirmations-reminders?lg=en_US
_________________________
Washington, DC History & Culture
Experience the history and culture of Washington, DC - and the world!
For more entertaining and educational programs visit us at:
https://www.Facebook.com/DCHistoryAndCulture
https://DCHistoryAndCulture.Eventbrite.com
https://www.Meetup.com/DCHistoryAndCulture
http://www.youtube.com/c/WashingtonDCHistoryCulture
We look forward to seeing you - thanks!
Robert Kelleman
rkelleman@yahoo.com
202-821-6325 (text only)
History & Culture Travels / Washington, DC History & Culture
Test=60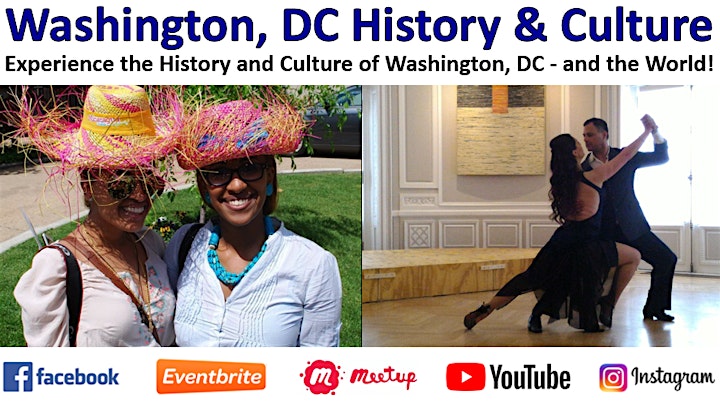 Organizer of Tora! Tora! Tora! Pearl Harbor 80th Anniversary Film History Livestream