Topic Franchise: Start a Business While Keeping Your Day Job 02252019
Description
Franchise - Start a Business While Keeping Your Day Job!
Sound too good to be true? Join our workshop to discuss semi-absentee franchise ownership as a way to start your business.
While there are opportunities out there, they are not so easy to spot.
Join our franchise industry experts, Chris Coleman & Kathryn Van Voorhees, as they discuss true from day one semi-absentee franchise scenarios, industries tailored to semi-absentee franchising, typical requirements needed, how to validate franchisor claims, and MUCH MORE.
In this workshop you will discover:
What is semi-absentee ownership?

How to decide if franchising is right for you

Examples of semi-absentee franchise concepts (owners role, investment levels, industries)

How to cut through the internet clutter, finding truly semi-absentee franchise opportunities

Proven franchise research strategies
Speaker's Bio: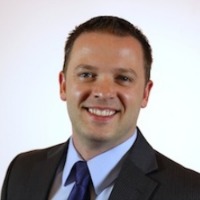 Chris Coleman, FranNet
As a Franchise Consultant & Owner of FranNet, Chris provides no cost consultations to individuals who are seeking business ownership opportunities. Chris works to match the personal, professional and financial goals of his clients with carefully selected franchise companies. He further coaches his clients on how to thoroughly search for and evaluate franchise opportunities. Chris is now living his dream of business ownership as a franchise owner himself and is devoted to educating others on the benefits & risks of owning their own business.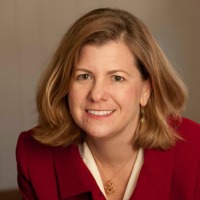 Kathryn Van Voorhees, Van Voorhees Law
Van Voorhees Law is a law firm focused on meeting the legal needs of small businesses in Missouri. Kathy grew up in the Washington, D.C. area, but has called St. Louis home for more than twenty years. She is a graduate of James Madison University in Harrisonburg, Virginia and is a 1995 graduate of Washington University School of Law where she earned her J.D.
Throughout her legal career, Kathy has focused her practice on meeting the legal needs of businesses and individuals. For much of her career, she represented insurers and their policyholders, both businesses and individuals, handling a variety of lawsuits and claims first in a small firm and later for a large insurer. During this time, Kathy gained a great deal of litigation and courtroom experience. Kathy was designated to work with restaurant and hotel franchisees defending claims. She went onto be named special investigative unit counsel, serving the insurance fraud unit for a large insurer. Her favorite part of her practice was working with business owners (both independent and franchisees) in an effort to protect the businesses they had worked hard to create. Doing this work, Kathy realized she really wanted to help business owners protect their businesses through forward thinking representation, which works to limit liability and exposure.
Toward this end, in 2007, Kathy formed her own practice, "Van Voorhees Law." Van Voorhees Law helps existing businesses and people starting businesses whether this is by purchasing an existing business or franchise or creating something new. Many claims and disputes can be avoided at the outset by implementing preventive measures. Van Voorhees Law works to educate its clients about liability risks and legal issues while learning about the clients' needs and future goals to tailor appropriate solutions. Van Voorhees Law strategizes with its clients to scale its services to the clients' needs and resources. Recently Kathy became a volunteer for SCORE.
---
Cost:
All SCORE workshops are $45 with pre-paid registration; Fontbonne students free with valid student ID; Veterans are $25 with valid Military ID. $55 at-the-door, subject to availability.
GUARANTEE YOUR SEAT - REGISTER NOW!