Description
You know those text-rich, illustration-heavy, table-filled, overly-hyphenated manuals and docs that sit on the shelf and never get read? The ones people used to include in the boxes that software shipped in? Yeah, I don't have them anymore either. The reason? I read my information in the format I want, on whatever device I want, and with just enough information to support what I need to do. Then I move on.

Learn more about the idea of topic-based writing and what it is and can do for your approach to documentation. Smaller chunks of information, topic types, reusable, assembled as needed, delivered in any format. Doesn't that
sound like the way you want to consume content? Any device, any time, any format.

This seminar explores the idea of topic-based writing, single-sourcing materials, and replacing some text with audience friendly information. We'll create a sample document set, update materials in many software tools, and
deliver PDF, XHTMl, web-friendly, multi-device, platform independent information, and do it all in about an hour.

Attendees even have the chance to watch it all again as it's recorded. So bring your lunch, sit down, fire up a device, and join us as we work our way through topic-based writing from idea to output.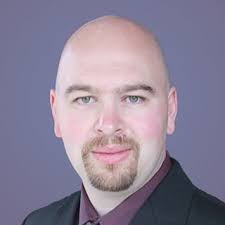 Bernard Aschwanden founded Publishing Smarter to focus on communications. He helps clients reduce costs and improve quality by providing insights about communications and related technology (think tools, process, DITA), across Europe and North America. He is an Adobe Certified Expert, a Certified Technical Trainer, and the past President of the Society for Technical Communications. He trains, writes extensively and presents internationally on communications, publishing, and single sourcing content. Everything he does with clients is geared towards publishing better, publishing faster and publishing smarter to provide a maximum return on investment.