Topaz Farm and Pickathon are proud to welcome our friends to Sauvie Island for two special nights under the historic Topaz Farm oak tree.
About this event
Topaz Farm and Pickathon Present
Harvest Festival
Thursday, September 30
ANTIBALAS
ROSE CITY BAND
Friday, October 1
BILL CALLAHAN
BEDOUINE
Doors open at 5 p.m. Shows start at 6 p.m. All ages.
Topaz Farm and Pickathon proudly announce two intimate shows under the gorgeous, massive Topaz Farm historic oak tree on Sauvie Island!
Bring a blanket or lawn chair and enjoy the final shows in our 2021 Harvest Fest music series at the most magical place on the farm while enjoying fresh, local food and drinks.
PLEASE REVIEW OUR COVID-19 POLICY BEFORE PURCHASING TICKETS. Proof of full COVID-19 vaccination or a professionally-administered negative COVID-19 test within 48 hours of the event is required for entry for ALL ages.
Two-day passes available. No overnight parking or camping is allowed.
THURSDAY, SEPT 30
ANTIBALAS
It's hard to believe that more than twenty years have passed since Antibalas' humble beginning as a neighborhood dance / protest band in the block parties and underground parties in pre-gentrified Williamsburg, Brooklyn. Over the past two decades they have evolved into what The Guardian called "one of the world's finest Afrobeat bands" while enjoying equal renown for their cross-genre collaborations with legends of popular music. With a heavy balance of experience and new blood, the group leapt into 2020 with their new Daptone Records full-length "Fu Chronicles."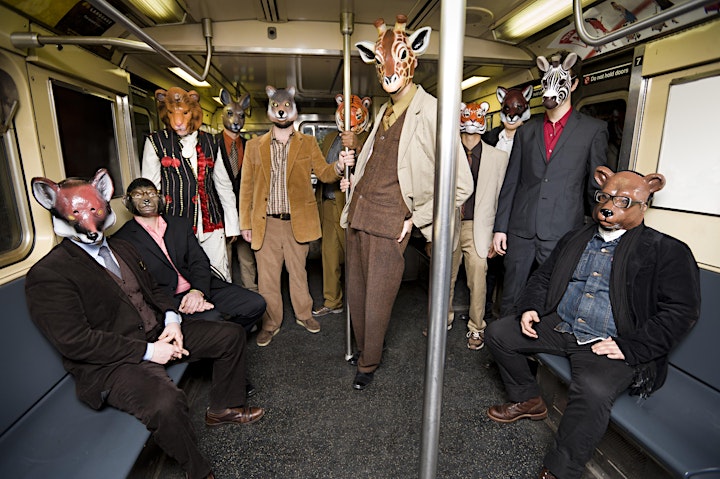 THURSDAY, SEPT 30
ROSE CITY BAND
Rose City Band is celebrated guitarist Ripley Johnson. A prolific songwriter, Johnson started Rose City Band as an outlet nimble enough to match the pace of his writing as well as to explore songwriting styles apart from Wooden Shjips and Moon Duo. Rose City Band allows him to follow his musical muses as they greet him and not be bound by the schedules of bandmates and demands of a touring group. Johnson's laid-back and classically West Coast songs communicate emotions entirely of the moment with both his lyrics, intimate vocal style as well as his elegant elongated guitar lines and astute use of counter-melodies on the pedal steel.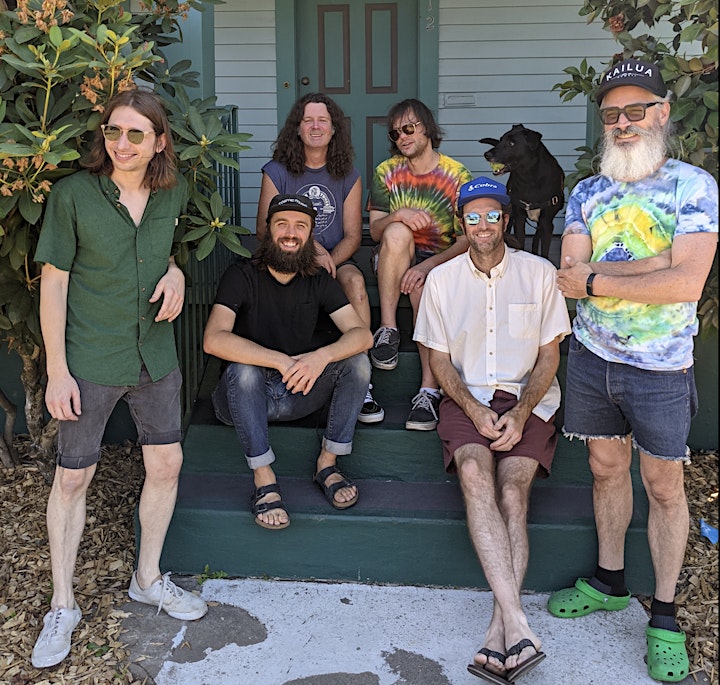 FRIDAY, OCT 1
BILL CALLAHAN
We are proud to welcome the iconic Bill Callahan. His artistry dates back to the late 80s when he began releasing critically acclaimed, lo-fi albums as Smog. He signed with Drag City in 1991and his evocative songwriting has been a mainstay of the label. Since 2007, Callahan has been making music under his own name. He is continually exploring storytelling through music, and honing his unique craft and voice.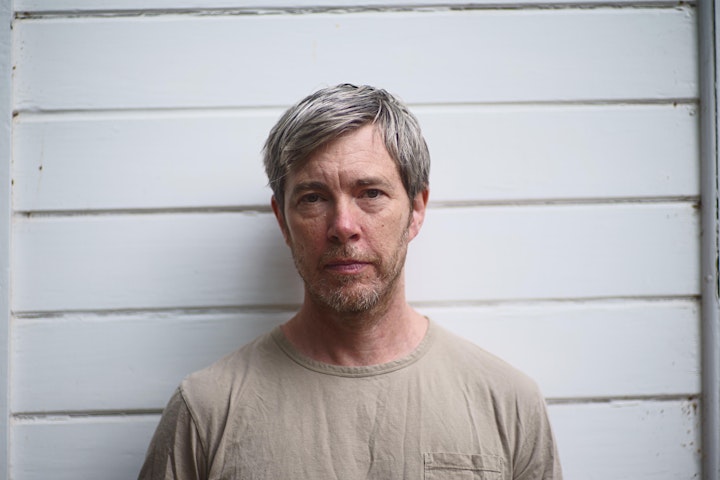 FRIDAY, OCT 1
BEDOUINE
Bedouine has a sound. Sixties folk meets seventies country-funk with a glimmer of bossa nova cool. Lithe guitar picking and precise lyrical excursions. That mesmerizing voice and phrasing. Her music establishes a sustained and complete mood, reflecting on the unending reverberations of displacement, unafraid to take pleasure along the way.
Bedouine, a gallicized riff on bedouin, the nomad, the wanderer. Anyone can assume such a name, but Azniv Korkejian has an experience of what it means, the type of ground it covers.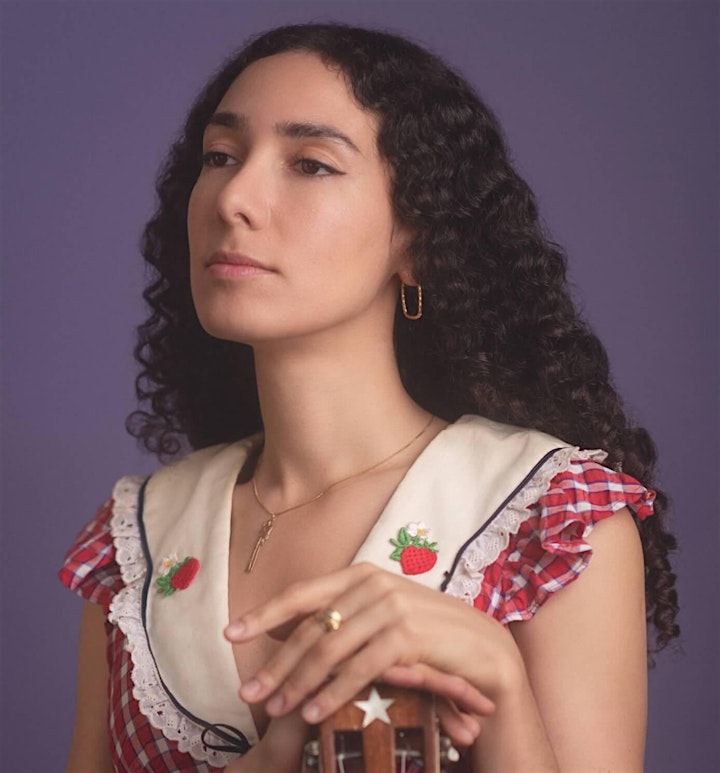 ABOUT PICKATHON
The self-described "experimental festival exploring the nexus of music, design, art, food and drink, sustainability, and community" has been a foundational part of the northwest music scene. Pickathon excels at creating unique experiences, and its devoted supporters are part of what makes that magic.
ABOUT TOPAZ FARM
Topaz Farm is a working 130-acre family farm on Sauvie Island for every family. Visit the farm for u-pick berries u-cut flowers, a farm stand store, delicious food, beverages and special events. In addition to weekly farm-to-plate dinners and live music in summer, in fall there is also a pumpkin patch, corn maze, and hay rides.
Food, beer, cider, wine and non-alcoholic beverages will be available in the oak tree area.
The Harvest Fest music series is also raising money to support the Sauvie Island Center, which is dedicated to teaching kids about food, farming, and the land, and has a teaching plot on Topaz Farm.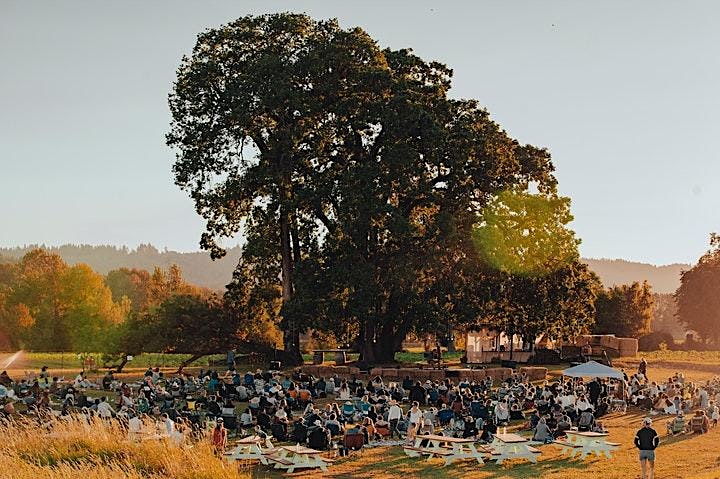 THE FINE PRINT:
Rain or shine.
Proof of full vaccination (two weeks since second dose) or proof of a negative COVID-19 test (professionally administered within 48 hours of the event) is required for entry to show area. This applies to all attendees of ALL AGES and likely will require advance planning and scheduling to receive the results prior to show.
Ticket price is per person, ages 3 and up.
Parking is $20 and can be pre-purchased. We encourage visitors to ride share. Bike parking is free.
The farm opens at 9 a.m., the oak tree area opens at 5 p.m. and show starts at 6 p.m. Farm and gates close at 10 p.m. and no overnight parking or camping is allowed.
Beach towels, small blankets, small, personal-sized umbrellas (for use pre-show) and single size, low-profile lawn chairs (not exceeding 8 inches from the ground to the bottom of the seat and no higher than 32 inches total from the ground to the top of the chair) are allowed.
Outside food and beverages (except water) are not permitted and no smoking of any kind is allowed. A water refill station is available.
No animals are allowed except registered service animals.
All events are held rain or shine. Small, personal-sized umbrellas are allowed in the venue, but can not be used once the performance has begun.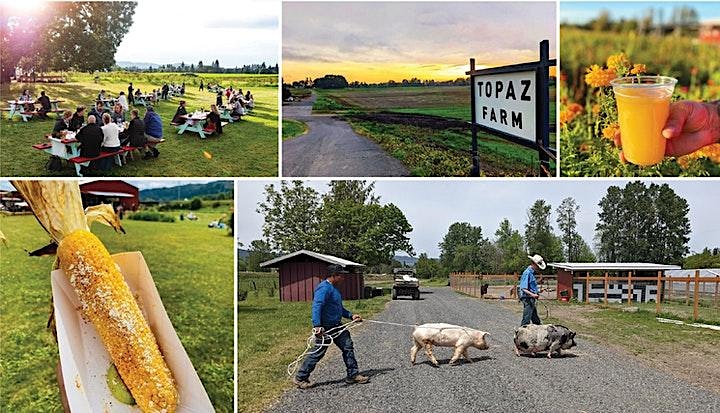 Organizer of Topaz Farm and Pickathon Present