TOPAZ ARTS Celebrates 21 Years! Reopening with live performance and visual arts on October 24, 2021.
About this event
TOPAZ ARTS celebrates its 21st Year, reopening with live performance and visual arts on October 24, 2021 - featuring Ghosts in the Desert - performances of poetry by Luis H. Francia joined by Claro de Los Reyes, and Paz Tanjuaquio including Dead Stars Still Dance a new digital dance by Paz made in collaboration with artist Onome Ekeh. Admission is free, donations welcomed to support TOPAZ ARTS' 21st Year!
Ghosts in the Desert (Sunday, Oct 24, 2 showings at 3pm and 5pm). Limited seating is available for each performance.
In the gallery (Sunday, Oct 24, 3-6pm) TOPAZ Visual Arts Program features an exhibition of new large-scale paintings by Todd B. Richmond , and a new installation piece Floored in the Covid Era, 2020 by artists Wenyon & Gamble.
Please note: this is an in-person event - Must register for free tickets in advance. Proof of vaccination will be required and face masks worn at all times indoor.
ABOUT THE PERFORMANCE: Based on two poetry texts, The Beauty of Ghosts and The Sahara of I, by Luis H. Francia, Ghosts in the Desert explores a complex range of personal and communal experiences. Featuring the poet/playwright himself, theater artist and activist Claro de los Reyes, dancer/choreographer Paz Tanjuaquio, this multigenre event highlights the too often overlooked Filipinx centuries-long presence in conventional American narratives. Ghosts is a celebration of an indomitable spirit that continues to flourish in the face of many-layered adversity.
---
HEALTH AND SAFETY PROTOCOLS
To comply with health and safety protocols to prevent the spread of COVID-19, face masks are required to be worn at all times during the event. At check-in, you will be required to show proof of full vaccination for admittance (the New York State Excelsior Pass or a hard copy or photo of your vaccination card). All individuals (including performers, staff, volunteers, and attendees) must be fully vaccinated. "Fully vaccinated" means that you received your complete dose at least 14 days before the event date. Thank you!
---
This event is made possible, in part, by Restart NY from New York State Council on the Arts with the support of the Office of the Governor and the New York State Legislature.
This event supports the City Artist Corps Grants program, presented by New York Foundation for the Arts (NYFA) and NYC Department of Cultural Affairs, with support from the Mayor's Office of Media and Entertainment (MOME) and Queens Theatre.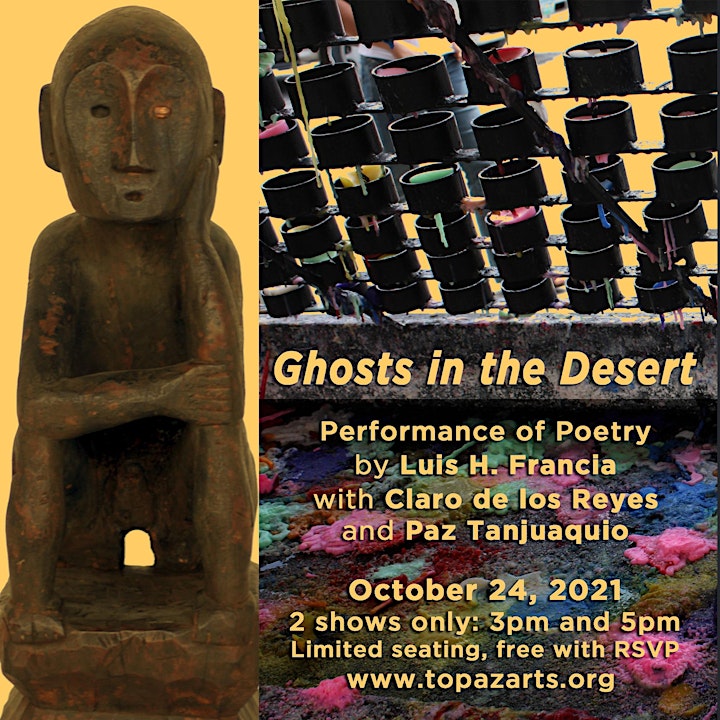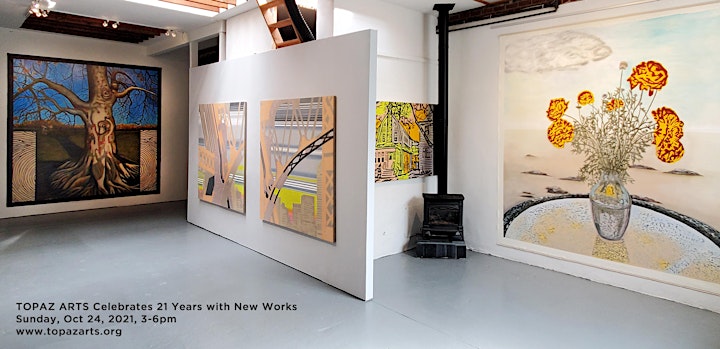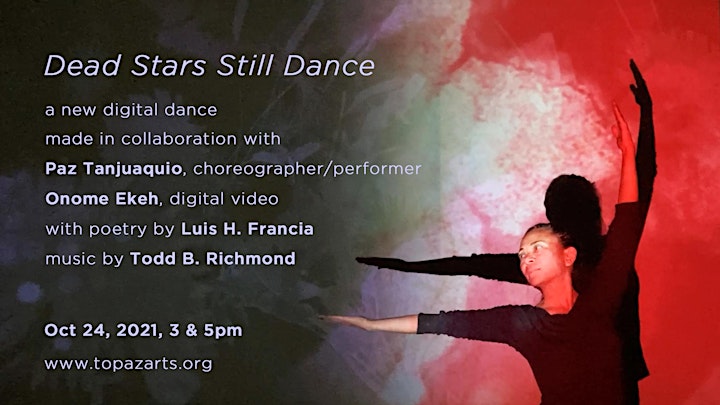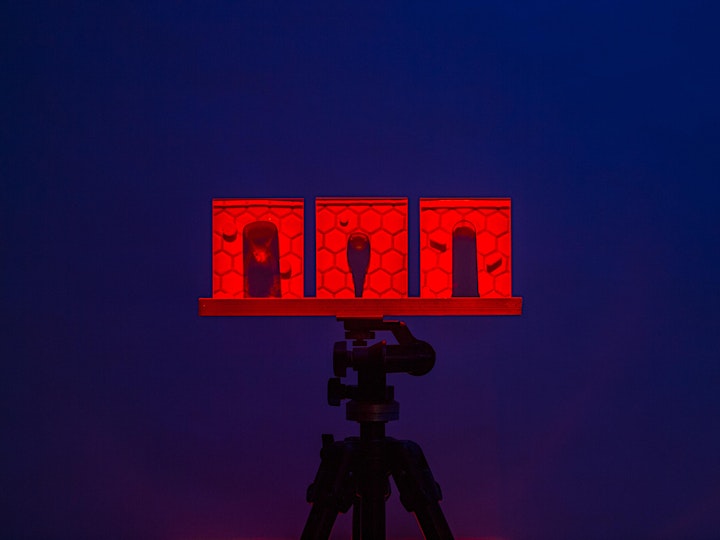 Organizer of TOPAZ ARTS' 21st Year: Ghosts in the Desert + Gallery Viewing
TOPAZ ARTS, Inc. is a nonprofit artist-run organization founded in 2000 by Todd B. Richmond (visual artist/composer) and Paz Tanjuaquio (choreographer/dancer) to support the creative process and foster new works in contemporary performance and visual arts. Celebrating 21 years, our programs seek to support the artistic process while engaging creative and cultural exchange with audiences. Being situated in the most diverse county in the nation – Queens – TOPAZ has been a vital presence, making an impact on the lives of artists and local community, supporting immigrant and BIPOC artists since our inception in 2000. Through artistic explorations, our vision is to bring works that reveal and inspire new ideas, making cultural connections within NYC.
TOPAZ ARTS is a creative development center, offering affordable space, visual arts exhibitions and residency opportunities, assisting professional artists in the development and presentation of their works.  Located in Woodside, in NYC's borough of Queens, the 2,500 sq. ft. facility includes a contemporary dance studio and a light-filled gallery space. Transforming a former warehouse, the space is artist-designed using sustainability concepts such as incorporating radiant heat for the dance floor, largely using reused & recycled materials, and maintains an organic roof garden. A pioneer in the Queens area, TOPAZ ARTS brings contemporary artists and new works to the community, encouraging dialogue among different disciplines & diverse cultures, stimulating new ideas and new ways of working.