Description
Do you know that competitive US universities routinely see applications that have close-to-perfect grades and test scores? Having strong numbers on your application is far from being a good indicator of your admission decision.
Our guest speaker, Charlie Cogan, is formerly the Associate Director of Admissions at Northwestern University and Assistant Dean of Admissions at Carleton College. Hear from Charlie and Crimson consultants on the changing trends in U.S. higher education and how to make your application stand out. Find out what types of top schools fit your needs and interests best - it is an exciting and pivotal life decision!



What you can expect from this seminar:
Advice from admissions gatekeepers for Germany-based applicants to top US & UK universities

Mock admissions panel of three applicant profiles: How admissions officers actually read your U.S. application and make decisions

The winning school selection strategy: How to pick schools that are right for you

Kickstart your roadmap with unique strategies for getting into the university of your dreams!
Seats are limited so reserve yours now!

Wusstest du, dass Universitäten in den USA regelmäßig Bewerbungen sehen, die fast perfekte Noten und Testergebnisse tragen? Beim Auswahlverfahren geht es um mehr als nur gute Noten.
Unser Gast, Charlie Cogan, war der Associate Director of Admissions an der Northwestern University und der Assistant Dean of Admissions am Carleton College. Erfahre von Charlie und Crimson Beratern was die Trends in den USA & Großbritannien sind um deine Bewerbung herausstechen zu lassen! Finde heraus was die besten Top Universitäten für dich sind!
Was wirst du in diesem Seminar lernen?
Wie du dich mit deiner Bewerbung in den USA und Großbritannien durchsetzt.
Schein-Aufnahme- Diskussionsforum von drei Bewerbungsprofilen: Wie machen Zulassungsstellen die Auswertungen der Bewerber?
Wie du eine Universität auswählst, die zu dir und deinen Fähigkeiten passt.
Starte deine Bewerbung mit einzigartigen Bewerbungsstrategien!
Sicher dir noch heute einen Platz in diesem Seminar!
---
Profiles of Featured Speakers: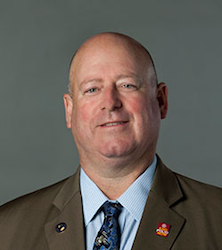 Charlie Cogan - Former Assistant Director of Admissions at Northwestern University and former Associate Dean of Admissions at Carleton College
Charles A. Cogan was the Associate Dean of Admissions at Carleton College from 2000 to 2017, and was an Assistant Director of Admissions at Northwestern University from 1995 to 2000. As Director of International Recruitment at Carleton, Charlie supervised international admissions and application review. He oversaw efforts that brought the number of international applications from less than 500 to over 1700 in his two-decade tenure, and the percentage of international students on campus from under 1% to 10%. Charlie has traveled extensively in Asia, visiting top schools and educational institutions, as well as discussing the importance of a liberal arts education to the broader world of American higher education.

Mona Tiesler - University of St Andrews
Mona is an experienced strategy consultant with a demonstrated history of working various industries and countries. Mona has a MA (Hons) Arts focused in Management-Psychology with BPS Recognition from the University of St. Andrews. Mona has taught and mentored students as part of various initiatives and sits on an advisory board of a talent management start-up. Mona is starting to pursue a part-time PhD to investigate personality traits of successful entrepreneurs.