Description
Do you know that competitive US universities routinely see applications that have close-to-perfect grades and test scores? Having strong numbers on your application is far from being a good indicator of your admission decision.
Our guest speaker, Charlie Cogan, is formerly the Associate Director of Admissions at Northwestern University and Assistant Dean of Admissions at Carleton College. Hear from Charlie and Crimson consultants on the changing trends in US & UK higher education and how to make your application stand out. Find out what types of top schools fit your needs and interests best - it is an exciting and pivotal life decision!



What you can expect from this seminar:
Advice from admissions gatekeepers for Ireland-based applicants to top US & UK universities
Mock admissions panel of three applicant profiles: How admissions officers actually read your university application and make decisions
The winning school selection strategy: How to pick schools that are right for you
Kickstart your roadmap with unique strategies for getting into the university of your dreams!
Seats are limited so reserve yours now!
---
Profiles of Featured Speakers: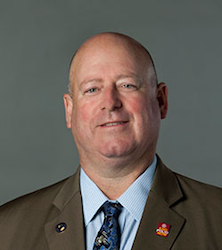 Charlie Cogan - Former Assistant Director of Admissions at Northwestern University and former Associate Dean of Admissions at Carleton College
Charles A. Cogan was the Associate Dean of Admissions at Carleton College from 2000 to 2017, and was an Assistant Director of Admissions at Northwestern University from 1995 to 2000. As Director of International Recruitment at Carleton, Charlie supervised international admissions and application review. He oversaw efforts that brought the number of international applications from less than 500 to over 1700 in his two-decade tenure, and the percentage of international students on campus from under 1% to 10%. Charlie has traveled extensively in Asia, visiting top schools and educational institutions, as well as discussing the importance of a liberal arts education to the broader world of American higher education.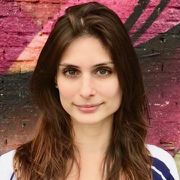 Carina Cunha - Columbia University and University of Edinburgh
Carina is originally from Rio de Janeiro, Brazil, but since high school she has been dashing around the globe where her studies and work experiences have taken her from San Francisco to Shanghai. After completing a double major in Economics and Political Science from Columbia University in 2011, a year earlier than expected, Carina began her professional career as an Investment Banker at Credit Suisse in New York City. Following her stint in Finance, Carina joined Accenture working as a Management Consultant for executives of Fortune 500 companies accoss the United States. Most recently, Carina finished a postgraduate degree in Differential Psychology at the University of Edinburgh and was working as an European Strategist for J.P. Morgan Wealth Management. Now at Crimson Education, Carina leads the operations for Scotland and Ireland where she helps students unlock their full potential and have access to the same opportunities that her education has given her.