Top Teens of America – Patuxent River Chapter Information Session
Description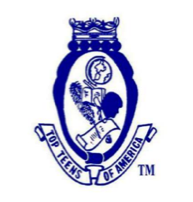 Top Teens of America (TTA) provides all teens regardless of ethnic or socio-economic status, the opportunity to receive extra-curricular support, career and character development training, along with key community volunteer opportunities.
If you are between the ages of 13-19 and grades 8th - 12th, join us to learn more about TTA and how you will benefit from this outstanding organization.
TTA is open to young men and women.
Tell a friend or two! We look forward to meeting you!