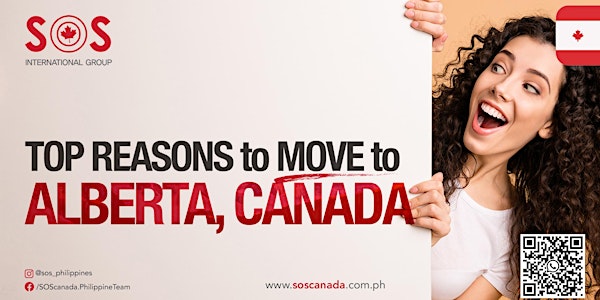 Top Reasons to Move To Alberta, Canada
Top Reasons to Move to Alberta, Canada
About this event
Top Reasons to Move To Alberta, Canada
Which province is best to get a Permanent Residency after study? What Matters When Choosing a Province? Join us on December 10, 11:00 AM, SATURDAY.
Zoom Meeting Link: https://bit.ly/SOScanadazoom138
Canada is a large country and finalizing your chosen province to study requires a lot of planning and commitment.
Join us on our free webinar and learn why Alberta is a great place to study, work and live, so you will probably benefit by making a move.
Learn more and have an overview of the province of Alberta. Whether you're thinking about moving to Alberta or you've already decided to, Alberta might be the right one for you.
Q&A will follow after the presentation. The Visa process and documents will also be discussed.
Plan with SOS Int'l and start your life journey to Canada!
See you on December 10 at 11 am!