Massimo Pennisi - Greycroft
Based in the Los Angeles office, Massimo's responsibilities include evaluating and executing growth stage investment opportunities and working with existing portfolio companies.
Prior to joining Greycroft, Massimo was a Senior Financial Associate at Royal Bank of Canada (RBC). Massimo provided clients with access to corporate and sovereign emerging market debt, as well as equity deal flow through the RBC syndicate desk. Before RBC, Massimo worked as a Staff Accountant, Budget Controller, and Credit Controller at Quiksilver. Massimo also worked briefly as a Summer Associate at Clear Capital Advisors, a middle market investment bank, where he focused on sell-side M&A and capital raises.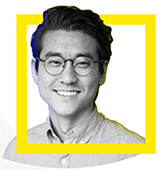 Michael Tam – Crosscut Ventures
Michael has spent most of his career as an operator. Prior to CrossCut, he managed Uber's business in six Southern California regions, launched L., an online native brand, and built media and ecommerce startups. In professional services, he has worked with Bullpen Capital, a post-seed focused venture capital fund, Bank of America Merrill Lynch's technology investment banking group, and PwC's advisory service. He received his B.A. in Economics from UCLA and MBA from the University of Chicago Booth.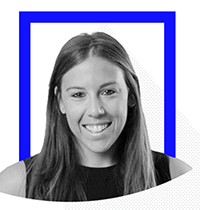 Amanda Schutzbank – Amplify LA
Amanda joined Amplify from Primary Venture Partners in New York. She was previously the Vice President of Marketing at Karma Mobility, a New York City hardware startup, and an Associate in the Techstars New York City program. Prior to that she spent time as an Investment Banker at Bank of America Merrill Lynch where she worked on IPOs within the Technology sector. Amanda earned a BS in Finance and Marketing from the Wharton School of Business at the University of Pennsylvania.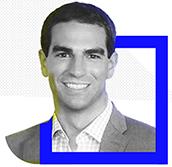 Mike Fernandez – B Capital Group
Mike Fernandez is a Principal in B Capital's Los Angeles office, where he focuses on investments in the firm's Financial Services and Industrials & Transportation practices.
Previously, Mike was Senior Associate at Velos Partners, a global venture growth firm, where he was responsible for identifying and evaluating investments in companies in the retail innovation, transportation, and financial technology sectors.
He began his career as a management consultant with Bain & Company in Los Angeles and London, where he focused on digital transformation, innovation strategy, and corporate renewal. He also has worked in product management at Wilshire Axon, a digital product agency that was a predecessor to BCG Digital Ventures.
Mike received an MBA from the Stanford Graduate School of Business, and a BA in Economics from the University of Pennsylvania.
---