TOP KEYNOTE SPEAKER: Navigating uncertainty, don't try to reduce it: PROF. DAVE SNOWDEN

Thursday, November 1, 2018 from 6:30 PM to 9:00 PM (CET)
Event Details
Description
Uncertainty can arise from a failure of understanding or analysis but it can also be an inherent aspect of the system (or sub-system) in question. Such a system is known as a complex adaptive system and it is by its very nature not subject to linear cause and effect relationships. The same thing rarely happens in the same way twice. In such systems the only thing we can know for certain is that whatever we do will trigger unintended, and potentially unmanageable consequences.
This session will look at the way such systems are managed, in the main through boundary conditions and experimental probes. Understanding where we are, and where it makes sense to go next, makes more sense than aspirational goals that go a step too far and create cynicism. It will dawn on work with aircraft manufacturers and supermarkets; human terrain mapping for the intelligence and development communities. New approaches to design in complexity will be introduced, looking at ways in which we can manage for serendipity, reuse existing capability to handle complex problems and gain first mover advantage under conditions of change.
Faced with uncertainty, an attempt to reduce it is to eliminate weak signals that later, with the benefit of hindsight, you will realise were significant. Mapping the present, embracing the opportunities provided by complexity and navigating those potentials provides for greater resilience and sustainability.
About our speaker: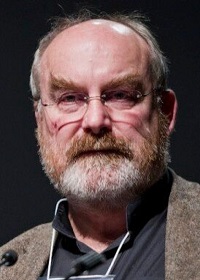 Dave Snowden (from Wales) is the founder and chief scientific officer of Cognitive Edge. His work is international in nature and covers government and industry looking at complex issues relating to strategy, organisational decision making and decision making. He is a popular and passionate keynote speaker on a range of subjects, and is well known for his pragmatic cynicism and iconoclastic style.
To learn more about Dave's CV please visit his website http://cognitive-edge.com/
Here's one of Dave's TED talks:  https://www.youtube.com/watch?v=MsLmjoAp_Dg
Agenda
18:00 Registration
18.30 Welcome
18:45 Presentation
20:00 Q&A
20:15 Networking Apéro
Event Language: English
Professional Development Units: 2
1 PDU Leadership
1 PDU Strategic and Business Management
Sponsor:  

Event fee discounts: If your are PMI-CH member, please log in with your PMI-CH member account at www.pmi-switzerland.ch and enter the event from there in order to benefit from the membership discount.
Cancellation policy: 100% refund is possible for a ticket if cancelled 5 days before the event.
When & Where

Warwick Hotel
Rue de Lausanne 14
1201 Geneve
Switzerland


Thursday, November 1, 2018 from 6:30 PM to 9:00 PM (CET)
Add to my calendar
Organizer
Questions are welcome: thijs.wijnands@pmi-switzerland.ch