Description
This workshop is presented by Dina L Northcutt, former DTC Programs Coordinator at Chateau Montelena. Dina specializes in business process improvements and works with winery management teams to develop solutions for building effective wine clubs and retaining loyal members.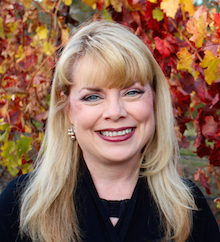 As consumer demand continues to shape how wineries are offer wine club and loyalty programs, management teams are creating more customized value propositions that are high-touch and also include unique experiences. In this hands-on workshop, Dina reveals the TOP FIVE TOOLS required for effectively managing membership programs that grow direct wine sales while retaining loyal customers.

This workshop is ideal for any winery manager responsible for:

1. Member management and retention
2. Club member acquisition
3. Loyalty management programs
4. Development of high-impact club events, perks and incentives

Attendees will learn best practices, get hands-on training, receive a "Top Five Member Management Tools Checklist" and get questions answered in two Q & A sessions.