Description
Join us for an evening of networking with fellow business owners and an educational workshop. The Executives Club of New Jersey is an established business-owners networking group in Morris County. Our members are high-quality, successful business owners who attend our events to network and establish business relationships as well as educate each other on a variety of business topics.
Paul Finck, The Maverick Millionaire® will share the top hacks to creating your dream life. The keys that make life worth living and what opens the gates to the rest of your life. Learn how to build a vision, create a team, and create synergy within the team you attract to live your vision and accomplish you purpose. This is an interactive conversation so come with your harding challenges in your business or life and we will help you LIVE.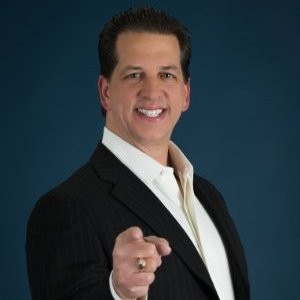 International Transformational Leader, International Speaker, Best Selling Author

Paul Finck, The Maverick Millionaire® is one of the foremost authorities in business and personal development today. Paul speaks to entrepreneurs, organizations and companies of all sizes, empowering them with his energizing massage, assisting them with direct answers to the toughest challenges in order to get the results they are looking for in life and business. With over 30 years of sales, marketing and entrepreneurial life experience, Paul has consulted in numerous industries, including the Medical, Dental, Financial, Retail, Informational Marketing, Direct Sales, Multi-Level Marketing and Speakers/Coaches/Trainers. Paul Finck has spoken in 8 countries in 3 continents producing millions of dollars in sales for corporations, companies, and individuals around the globe.

Paul Finck is credentialed in Psychology, Hypnotherapy, Neurolinguistic Programing (NLP) and has studied for over 35 years in the fields of psychology, business, entrepreneurship, philosophy, interpersonal communication, wealth building strategies, Real Estate Investing, time management, sales, marketing, coaching, and Business consulting. Paul is a four time best selling author and international publisher.

Paul Finck's passion for life is evident not only from his business success … it is obvious in his personal life as well. Paul started dating his wife, Deborah, over 33 years ago and is father to THREE SETS OF TWINS.

Paul Finck currently offers coaches, entrepreneurs and small-to-midsize companies on how to double their results in private and group coaching sessions, and he appears on stages around the world speaking on using unconventional methods to build new businesses, create motivation, eliminate fear, and generate sales. He also trains on networking, negotiations, time management, real estate investing, living the life of your dreams, and quantum-leaping your success. He is available for public, private, and corporate speaking engagements, workshops, and seminars on a wide variety of topics incorporating his Maverick Difference™ philosophy.
Agenda:

6:00 – 7:00 Open Networking
7:00 - 7:15 Introductions
7:15 - 8:15 Topic Discussion
8:15 - 9:00 More networking, Feedback, any thoughts? any ideas?

See you all Wednesday .... bring a friend and don't be late