Description
CFOLC's Ask The Expert Webcast
Top 5 Tech Trends CFOs Need To Know Now
hosted by The CFO Leadership Council & FloQast
Wednesday Sept 26, 2018
12:00PM - 1:00PM ET
Note: Dial In info will be sent in your registration confirmation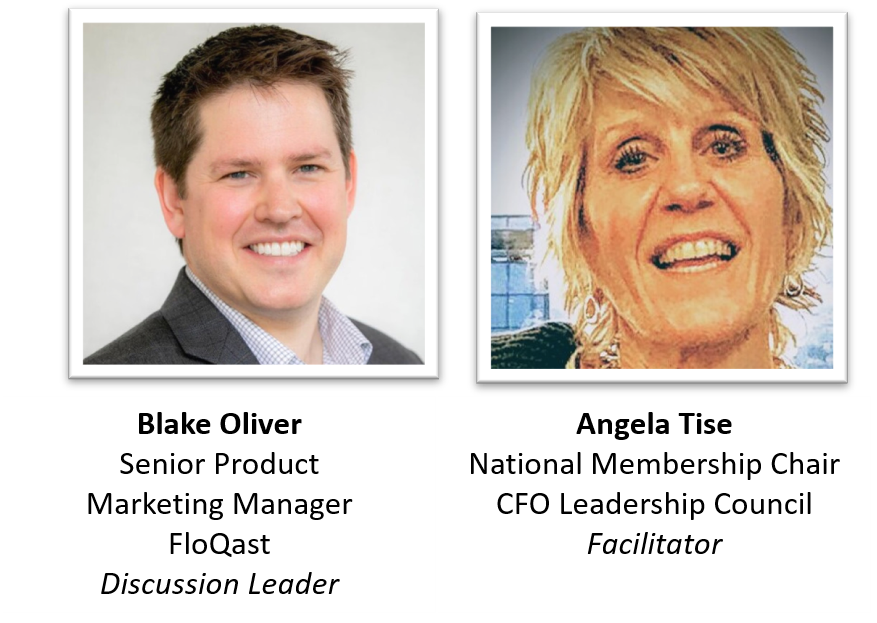 Discussion
AI, ML, RPA, Blockchain… there are so many acronyms and buzzwords in the tech world. What does it all means and how does it affect you as a finance leader? Join Blake Oliver "40 Under 40" in the accounting profession for an overview of the top technology trends affecting accounting and finance over the next decade. He'll cut out the BS and tell you what you really need to know.
Learning Objectives
Learn what new technologies are becoming increasingly popular among accounting managers and controllers and the value they deliver to accounting organizations
Be able to give an overview of the key technology trends that are changing accounting and finance over the next ten years
Know how controllers and CFOs can leverage cloud accounting technology to build more effective and efficient teams
Topic Questions
If you have specific questions in advance of the presentation, please send them to Angela Tise angela@cfolc.com for inclusion in the presentation.
We know this topic can generate hours of conversation and because we value your time and have only allocated one hour, we want to work as many of your questions as possible in to the initial discussion. Please note, we will leave time for Q&A at the end and we will also invite your questions and comments as the presentation is happening.
Registration
To register for this program, simply click on the green tickets button. All current CFO Leadership Council Premium and Online members can attend this event for free. (If you don't know your code, contact your chapter Marketing Director). Non-member senior financial executives who are CFOs, Vice Presidents of Finance, Directors of Finance and Controllers (or the like) are welcome to attend this program.

Please note The CFO Leadership Council reserves the right to decline any registration.
CPEs are not offered.
---
More Information
For more information about this program or The CFO Leadership Council, please contact Angela Tise, Northeast Regional Director at angela@cfolc.com.
---
About Our Speaker - Blake Oliver, Senior Product Marketing Manager, FloQast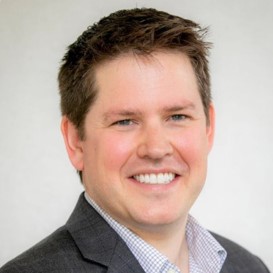 Blake Oliver is an entrepreneur, accountant, writer, and speaker who specializes in cloud accounting technology. In 2016 and 2017, Blake was named a "40 Under 40" in the accounting profession by CPA Practice Advisor. He is the Senior Product Marketing Manager for FloQast and the Editor of Cloud Accounting Weekly, an online publication for controllers and accountants using cloud technology to improve efficiencies and make their jobs more strategic and impactful.
In 2012, Blake founded Cloudsourced Accounting, an online bookkeeping service with a mission to disrupt the business models of traditional CPA firms and freelance bookkeepers. The firm was an early adopter of cloud accounting apps such as Xero, Bill.com, and Expensify, which enabled hist staff and clients to collaborate 100% remotely. Within three years, Cloudsourced Accounting was a team of twelve serving approximately 200 customers spread across the United States. HPC CPA, formerly Harshman Phillips & Company, acquired Cloudsourced Accounting in 2015. After taking time off to finish his CPA exams, Blake joined Armanino LLP, the largest California-based accounting and consulting firm, where he worked as a Manager in the Outsourced Finance & Accounting team.
Blake holds a Bachelor of Music from Northwestern University and an Accounting Certificate from UCLA. He lives in Los Angeles, California with his wife, son, and Jack Russell terrier.