Event Information
Location
Washington
Washington, DC
Description
Learn to recognize and avoid the top 5 HR Pitfalls

entrepreneurs commonly fall into.
Your greatest strengths as an entrepreneur won't automatically translate into good leadership for your company. In fact, you're often most vulnerable to the biggest pitfalls in leadership when you rely on your default strengths & behaviors. Most problems are rooted in subtle, common missteps you can better avoid if you are aware of them.
What are the top 5 pitfalls we see as HR professionals working with small and mid-sized businesses? Like landmines, they are camouflaged… learn to recognize and avoid them!
We will email you the webinar link before the event, to the email you registered with.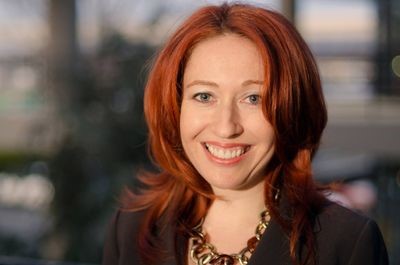 Natalie Dodson's career in Human Resources over the past two decades has been driven by her passion for understanding the dynamics of effective leadership and what can hinder them. To lead is to inspire. We can inspire what's best in line with our desired results, or unwittingly set something completely different in motion. The more mindful we become as leaders, the more smoothly it goes in the best direction.
Natalie's passion lies in guiding business owners and their teams through sometimes really difficult employee relations situations feeling less alone, and better yet, helping them to recognize and address underlying dynamics and potential issues before they become problems. In her current work as Manager of the client-facing HR team at XcelHR, she feels honored to support the entrepreneurial spirit and success of hundreds of small- and mid-sized business owners.
Natalie is a recipient of Georgetown University's Executive Certificate for Transformational Leadership.
Date and Time
Location
Washington
Washington, DC