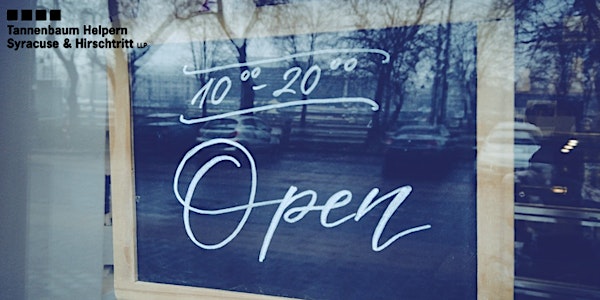 Top 11 Issues Employers Should Consider Before Reopening Their Workplace
HR Briefing: Top 11 Issues Employers Should Consider Before Reopening Their Workplace
About this event
As states are slowly lifting stay-at-home orders and reopening some businesses, the risk of COVID-19 continues to lurk in the background as employees return to the workplace. Employers are required by law to provide a healthy and safe work environment. Without a vaccine, the workplace will need to adapt to a new reality in keeping employees safe. This HR Briefing will address the crucial issues that employers need to consider before welcoming back their employees.
Speakers:
Andrew W. Singer and Jason B. Klimpl
Partners, Tannenbaum Helpern Syracuse & Hirschtritt LLP
Date:
Friday, May 15, 2020
Time:
1:00pm – 1:45pm EDT
Dial in information: 
Information will be provided in the confirmation email.
Contact:
For any questions regarding the event, please contact events@thsh.com