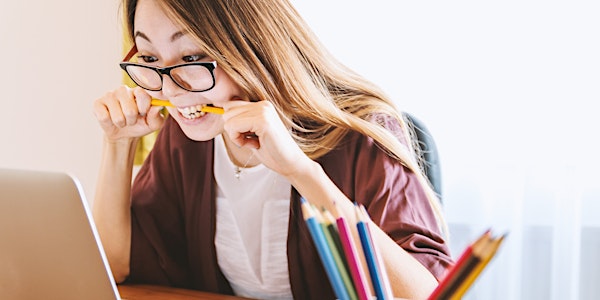 Top 10 Tips To Relieve College Planning Anxiety
These tips to get organized & create a structured timeline will help your student tackle applying for college!
About this event
STARTING @ 4p PST / 6p CST / 7p EST
Planning for college has undoubtedly become one of the most stressful aspects of life for both high school students and their parents. Everybody has questions and very few people know how to find all the right answers. Layer in COVID-19 and its repercussions, especially on ACT/SAT testing, and the uncertainty has caused many families' anxiety levels to reach an all-time high. HelloCollege is here to help! We will share some of our top tips to help you get organized, and create a structured timeline and plan that will help you build a great college list, boost students' admissions potential and maximize financial aid and scholarship opportunities. Say HelloCollege and goodbye stress!
BONUS CONTENT
Free college planning resources and presentation notes are included with this webinar!