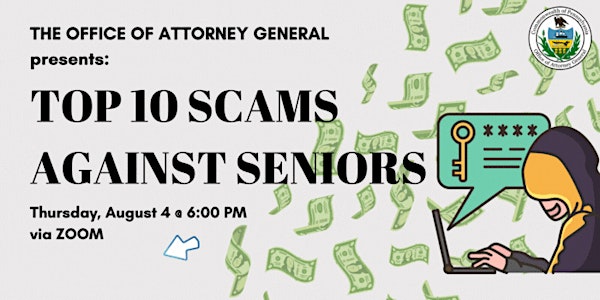 Top 10 Scams Against Seniors ONLINE
Learn about the top 10 scams targeting seniors.
About this event
Connor Ferrara from the Office of the Attorney General will present the Top 10 Scams Targeting Seniors.
Older adults lose an estimated $3 billion each year to financial scams. Learn how to identify and stop scams.
This presentation will be held on Zoom. Please register to receive a link.