Event Information
Location
First Alliance Title - Central Office
1777 S. Harrison Street
Suite 1100, Conference Room B
Denver, CO 80210
Description
At our seminar we will be discussing the top ten reasons to have a living trust.
Some key questions that will be answered are:
• Does it matter who dies first?
• Who will take care of you when you can't do it yourself?
• Do we need to avoid probate?
• How can you keep the government out of your affairs?
• Who will be the guardian of your minor children if you die?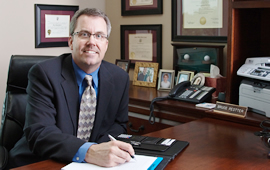 Presenter: Bruce Peotter, the Law Office of Bruce Poetter
Bruce has been practicing law since 1990 as a sole practitioner, as an associate attorney with a major international law firm and as General Counsel to a real estate developer. He is a member of both the California and Colorado Bars. Bruce also served as the Assistant Public Administrator/Public Guardian for the County of Orange for two years where he managed all aspects of the department, including a staff of 65 employees dedicated to help residents of Orange County who have left decedent estates with no one to administer the estates or where the probate court needs to replace the administrator.
Bruce received his law degree from University of California, Hastings College of the Law. His office is in Highlands Ranch.
Date and Time
Location
First Alliance Title - Central Office
1777 S. Harrison Street
Suite 1100, Conference Room B
Denver, CO 80210