Tools Intranet - Dashboard & New Function

Thursday, May 4, 2017 from 9:00 AM to 10:00 AM (PDT)
Event Details
Tools Intranet - Dashboard & New Function

The Dashboard is automated! Now you will be able to request it on the tools intranet like any other report.
Do you want to get a good understanding of how to order a Dashboard on the tools intranet?
Join us to learn more about how you can request a dashboard online, and to see the new "Group" function which is used in the process!
Or would you may just like a quick refresh on how the intranet works? During this webinar we will explain a newly added function on tools.6seconds.org which is part of the process of requesting a dashboard. 
It would be a good time to connect, learn more about this new technical feature and to review the functioning of the tools intranet in general, find answers to questions or clarify some doubts you might have.
You will learn:
New groups functionality

What's the process to order a Dashboard online

Tools Intranet Q & A
What:  Online Webinar presentation
When:  May 4 -  9:00 am PDT (San Francisco) World Times
How: Register for the Live Webinar (includes a link to the recording) or the Recording Only.
Registration is free or you may choose to register and donate. Donations go to the EQ for Children's Day project via Six Seconds, a 501(c)3 nonprofit working toward a billion people practicing emotional intelligence (www.6seconds.org).
Presenter:
Tommaso Procicchiani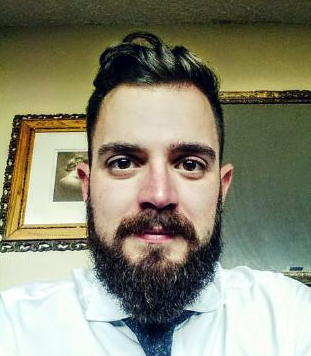 Tommaso focuses on innovation and development of creative solutions as a member of the R&D team at Six Seconds. He is also engaged on the delivery of Six Seconds' products and practices coordinating with the company's international teams.
Organizer
Six Seconds
Six Seconds is a global network of change makers committed to supporting one billion people to practice emotional intelligence.
We are a not-for-profit organization, dedicated to supporting people to create positive change -- everywhere, all the time.  Our network is global, with offices and representatives in 25 countries, and members everywhere... practicing the skills of EQ so people create stronger connections, make more sustainable decisions, and thrive.