Description
- T H E T R A I N I N G -
The goal of this workshop is to help startups develop a comprehensive strategy to help your company grow through creativity, analytical thinking, and social metrics. Learn how to get started with your growth hacking strategy now!
- C O U R S E O U T L I N E -
This growth hacking workshop will cover the following topics:
The Best Tools to Help You Market - We've been doing digital marketing for startups for over 10 years and know all the best tools for you to be able to market your business without any help from your IT team.

Marketing Messaging - Copywriting Best Practices - A/B testing is a huge part of finding out what works best on potential users. We'll teach you how to craft the perfect call-to-action, landing page and messaging for your target audience.

Web Scraping & Data Mining - Need contacts, feedback, leads? We'll show you how to use web scraping to gather and automate any sort of data you need.
- T H E T R A I N E R -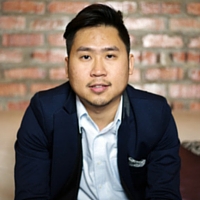 Sky Chew - Tech Lead at Growth Hacking Asia
Sky is a passionate serial entrepreneur with skill sets in web development, product development and business development. He has worked with a diverse set of industries to develop web applications and websites. He also developed strategies for user focused web development, user experience and business to technology translations. The industries he was involved in range from food and farming to ecommerce and edtech.