Description
Event Schedule:
This is a 2 session class, first session is the instruction portion of the class, the second session is the testing portion.
Session 1: Wednesday, 3/22/17, 7 - 10pm (class)
Session 2: Wednesday, 3/29/17, 7 - 10pm (individual testing)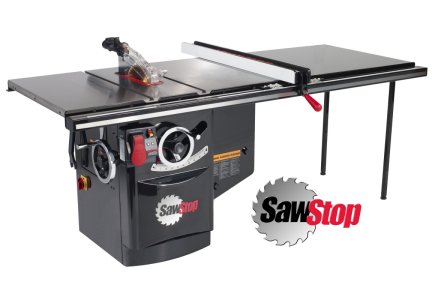 Description:
This class is designed to introduce students to using the table saw which is often the most important power tool in wood shops and woodworking. The focus will be as much hands on time as is possible so that students will leave the class confident in their ability to expore many of the additional ways to use the table saw on their own or in further classes. Techniques and procedures will be applicable to any table saw. This class will introduce the specific set up and safety procedures of the SawStop table saw.

Class Minimum:
This class will not run with fewer than 2 students.
Class Goals:
The goal of the class to is to present the important basics to proper and safe use of the table saw so that students leave class feeling confident in setting up and using this saw in a variety of ways, after testing, students will be qualified to use the asylum tablesaws independantly.
Prerequisites:
Students must be at least 18 years of age. No prior experience is needed.
Materials:
Wood for cutting will be provided. Students should wear boots or closed-toed shoes. Hearing protection is recommended and safety glasses are required. If you don't have safety glasses we can provide some for the class.
Instructor Biography:
Tam SP is a freelance design contractor and consultant. She has been working in wood, metal, and plastic shops since 2008. Tam has taught in the Asylum Woodshop since 2015. She works in many different mediums but has a current focus on CAD modeling. She has a BFA in Industrial Design and Sculpture.
---
ARTISAN'S ASYLUM STUDENT POLICIES
Purchase of a ticket expresses acceptance of A2's Refunds and Cancellation policies found here: https://artisansasylum.com/classpolicies/
Students: we love getting your feedback! Fill out this form to be heard!