Description
Event Times:
Session 1: Saturday, 4/07/2018, 10:15AM - 12:15PM
Session 2: Saturday, 4/14/2018, 10:15AM - 12:15PM

Session 3: Saturday, 4/21/2018, 10:15AM - 12:15PM

Session 4: Saturday, 4/28/2018, 10:15AM - 12:15PM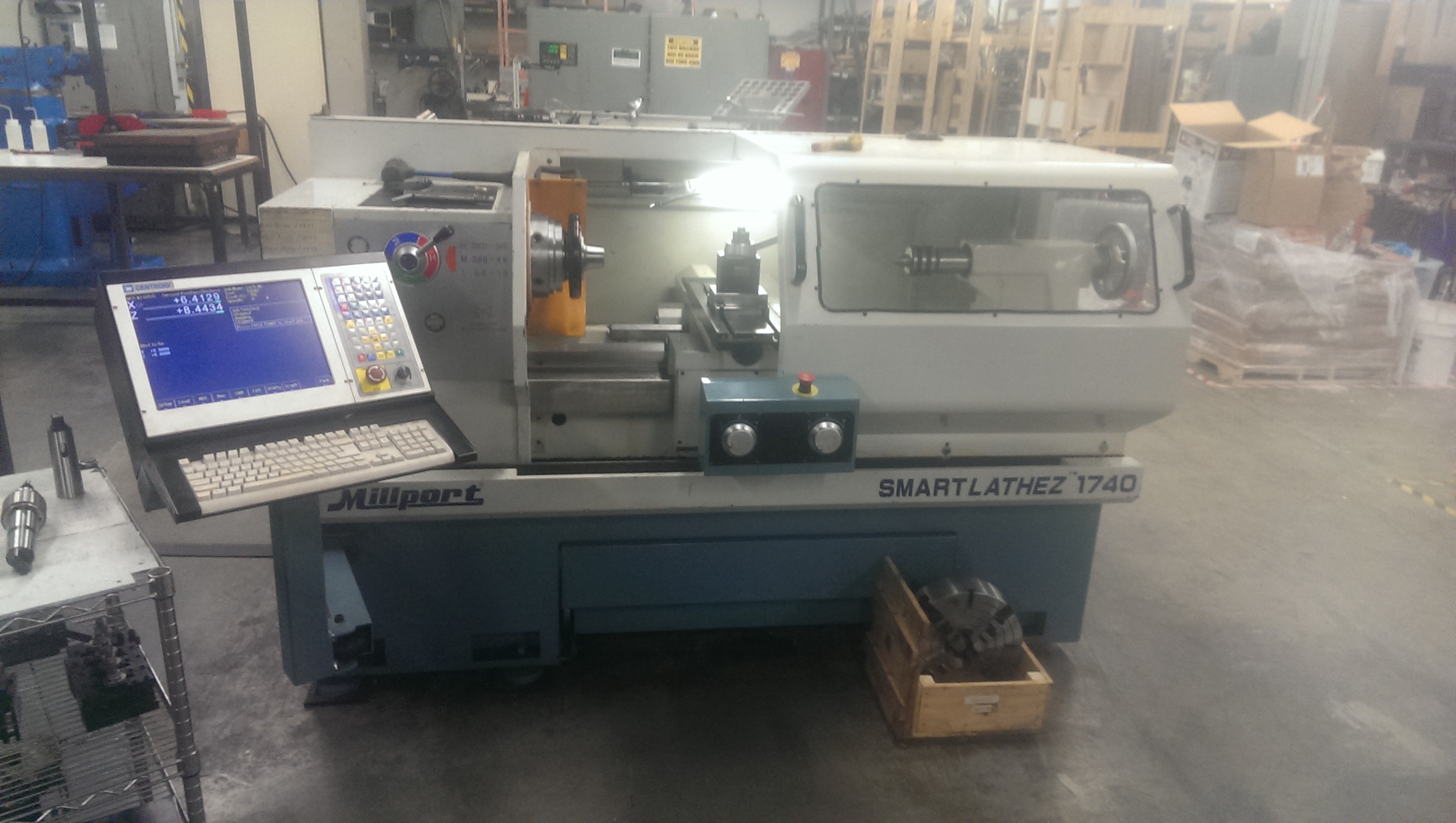 Course Description:
If you are familiar with turning on a manual lathe, you are also familiar with their limitations. This course is the first step towards breaking out of those limitations and learning how to interface with a CNC lathe to make complex parts.The first 2 sessions of this course will be an introduction to HSMWorks for CNC turning. Students will learn how to:
take a solid model
set up indexable lathe tools in HSMworks

set speeds and feeds
setup various turning operations
and translate them to G-code.
The last 2 sessions will teach students how to operate Artisan's Asylum's Millport 1740 CNC Lathe. Students will learn how to:
set up the lathe
load, and evaluate G-Code files generated in HSMWorks
set tool and workpiece offsets
run job files
and to diagnose and troubleshoot failure modes
Additional testing will be required to operate the machine independantly here at Artisan's Asylum. You may schedule this with the instructor after successfully completing the class.
Class Goals:
The goal of this class will be to train a student to use HSMWorks to create turning tool paths and to safely operate Artisan's Asylums Millport 1740 CNC Lathe.
The successful student will be able to take an existing file and run it through the machine independenly without hurting themselves, others, or the machine. Additional run time may be necessary in order for students to feel comfortable addressing various failure modes of the machine without consulting the instructor.
Prerequisites:
Students are required to have prior manual lathe experience and to have passed Artisan's Asylums manual lathe tool testing.
Comfort with using HSMWorks software will be necessary to successfully program the Artisan's Asylum's Millport 1740 CNC Lathe to turn your own part designs.

Previous experience using Solidworks, CNC machines, and generating cut files will help significantly.
Students must be at least 18 years of age.
Materials:
All materials for the class will be provided.
What To Bring:
Hair ties for long hair, no loose clothing, closed-toed shoes.
Class Minimum:
This class will not run with fewer than 2 students.
Instructor Biography:
Computer Scientist, Theater Lighting designer, College Professor and Antiquarian Book seller; Brian Trimmer has recently added "CNC Control System integrator" to the list of things he has tried his hand at.
---