Description
Event Times:
This class is one session that happens on one Sunday a month from 2:00 PM - 4:00 PM check the drop-down menu for dates.
Description:
Students will learn how to use all of the FDM (Fused Desposition Method) 3D printers at the Artisan's Asylum.
The Flashforge createrPro 3D Printer can print shapes out of PLA up to 9"x6"x5.7" with breakaway supports.
The Lulzbot Taz 5 3D Printer can print in ABS up to 11.7" x 10.8" x 9.8" with breakaway supports.
The Markforged 3D printer prints in nylon with the ability to put carbon fiber, fiberglass or kevlar into a part. This allows for strong parts to be printed.
This class will train students on how to use the 3D printers safely and effectively. It will show students how to use the 3D model compilers, what simple design tweeks can be done to make better 3D printed parts, how to actually print parts, how to change materials in and out of the printers, how to properly remove support material, and how to properly dispose of all materials after the print.
This class does not provide training in 3D modeling software required to generate the STL type of file the 3D printer uses. Check out upcoming available training in 3D Modeling on our classes page.
Students who take the class will be allowed to use the printer unsupervised with an Artisan's Asylum membership. Tool testing is available upon request should a student wish to have futher supervision on their first print, but is not required.

Class Goals:
The goal of this class is to train students for operating the Artisan's Asylum's 3D printers indepdently as members.
Prerequisites:
Students must be at least 18 years old.
Artisan's Asylum membership or day passes are required to make use of the 3D printer after class.
What to Bring:
Something with which to take notes.
Instructor Bio: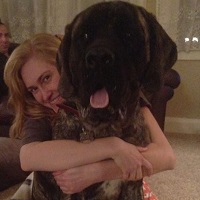 Rebecca Knepple is currently working as a lab technician,specializing in materials testing, 3D printing and capstone assistance at Northeastern University. She maintains and runs their Stratasys 3D printers. She has been known to implement 3D printing in hobby format for cosplay. Check out her website here: https://boredominterrupted.wordpress.com/ or email her at rebecca.knepple@gmail.com with any questions.
---
ARTISAN'S ASYLUM STUDENT POLICIES
Purchase of a ticket expresses acceptance of A2's Refunds and Cancellation policies found here: https://artisansasylum.com/classpolicies/
Students: we love getting your feedback! Fill out this form to be heard!