Description
Description:
The Artisan's Asylum Stratasys uPrint SE Plus 3D printer can print arbitrarily shaped ABS plastic parts up to 8"x8"x6" automatically on a bed of support material that dissolves away. This class will train students on how to use the 3D printer safely and effectively, running through using the 3D model compiler, printing parts, changing materials in and out of the material loading bays, running finished parts through the dissolving bath, and properly disposing of all materials after the print.
This class does not provide training in 3D modeling software required to generate the STL type of file the 3D printer uses. Check out upcoming available training in 3D Modeling on this classes page.
Students who take the class will be allowed to use the printer unsupervised with an Artisan's Asylum membership.
Class Goals:
The goal of this class is to train students for operating the uPrint SE Plus 3D printer indepdently as members.
Prerequisites:
Students must be at least 18 years old.
Artisan's Asylum membership is required to make use of the 3D printer after class.
What to Bring:
Something with which to take notes.
Event Time:
This is a one-session class: pick one date from the drop-down menu.
Instructor(s):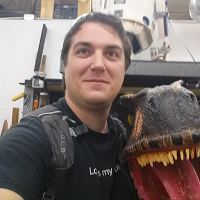 Jason Kuehl has worked in: Health Care, Telecom, Defense, PC repair.
In his spare time he volunteers as part of A2's IT team and maintaining the 3D printers, as well as building his own 3D printer. You can also catch him working on some random open source project or helping someone with their project. https://www.jasonkuehl.com/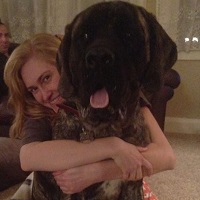 Rebecca Knepple is currently working as a lab technician,specializing in materials testing, 3D printing and capstone assistance at Northeastern University. She maintains and runs their Stratasys 3D printers. She has been known to implement 3D printing in hobby format for cosplay. Check out her website here: https://boredominterrupted.wordpress.com/